Venturing into the electric shaving world, I thought I'd keep it on the cheap if I relied on the pop-up trimmer attachment to groom my beard. However, after extensive use, I found myself digging with the trimmer blade into my hair follicles, causing skin irritation. Aside from my unfortunate anecdote, I knew I needed an alternative.
A beard trimmer it is! My top-priority shaving pursuits go toward finding a beard trimmer worthy of use. What urged me to share my personal Philips Norelco Beard Trimmer Series 7200 review is that most people ignore the role of a beard trimmer—it helps me with cleaning facial hair before finalizing a smooth shave, and this Norelco champion has more to bring to the table!
We review products independently, but we may earn affiliate commissions from buying through links on this page as an Amazon Associate.
Things To Consider Before Buying A Beard Trimmer
Getting a beard trimmer has never been solely about preparing your facial hair for a smooth shave—that was my initial impression about Norelco beard trimmers. Not only will a beard trimmer save you the bother of conditioning your facial hair for a better shave, but it's also necessary for styling your beard.
Men depend on every precision-forged pin of the blades to initiate a satisfying shave. So, if you're into growing a luscious beard that you'd want to groom, a beard trimmer is your loyal companion. Additionally, if you're willing to wipe off your dense facial hair the RIGHT way before shaving the culpable, flat-lying hairs, the use of a beard trimmer is inevitable.
Why? Because, unlike the average precision trimmer attachment on your razor, manufacturers purpose-build the self-sharpening blades of a beard trimmer for preliminary hair clipping with a plethora of attachments (like guards) and a powerful rotary motor to power the blades.
Note that if you're aiming at shaving your head or basically any body part with denser hair, this kind of trimmers shouldn't be your go-to, especially if the beard trimmer has a vacuum system—chest and head hairs will eventually jam the vacuum inlet. I'd say normal hair clippers would be your best bet in this case.
In case you're speculating a thoroughly clean shave, these trimmers won't come in handy since they aren't suitable for this task. Instead, the best they can conduct is a 0.5mm shave, which equates to a 3-day beard. If a seamless shave is your cause, opt for a rotary or a foil shaver. 
Bear in mind that you also need to properly trim your beard before the use of either. "With what?" you ask. With a beard trimmer, definitely! Below, I list 6 aspects that if you examine carefully, you'll get the confidence boost to buy any beard trimmer worry-free:
Blades
Power efficiency
Corded/cordless use
Accessories (combs, cleaning brush, travel pouch, etc.)
Precision or length settings
Vacuum mechanism (if present)
A Sneak Peek At Philips Norelco Beard Trimmer 7200
Philips Norelco Beard trimmer Series 7200 with Vacuum, BT7225/49
The Philips Norelco 7200  is an all-in-one grooming kit that focuses on built-in length settings instead of relying on a myriad of guard and comb attachments. Up to 10mm, the trim length settings are more than adequate for trimming the thickest of beards. 
The reason I deem the Philips Norelco 7200 beard trimmer a cut above its direct contenders from the Braun MGK and the Panasonic ER series is the integrated vacuum system that causes less mess that arises from trimming, pretty revolutionary at its price point.
With the Norelco Series 7200, we get the following attachments: 3mm and 5mm combs, a precision trimmer, and a cleaning brush. My initial thoughts about this Norelco beard trimmer were positive, hinting at the fact that the fewer the attachments, the better and more reliable the trimmer itself.
Pros
Self-sharpening blades
20 trim length settings
Ergonomic zoom wheel for switching settings
Vacuum system with an inlet grill
Washable accessories
2-year warranty, extendable to 5 years
Cons
Trimmer head has fragile plastic clips
No travel lock
Philips Norelco 7200 Review ( In-Depth )
Does the Philips Norelco Series 7200 perform up to par in real-life scenarios? Luckily, I've had the honor to stick to this Philips Norelco vacuum beard trimmer for a couple of years, and it glided through my skin numerous times. Now, let's dive into the results of my unintentional rigorous testing!
Lift And Trim Technology
Kicking off our Philips Norelco 7200 review with anything other than how the trimmer blade performs would be meaningless—let's get straight to the point! The Philips Norelco Series 7200 rocks double and self-sharpening stainless steel blades. How does that translate into better performance?
Essentially, bear in mind that there are two active layers of blades: the comb blades that receives repositions the facial hair, and the motor blades boast a side-to-side motion to cut the hairs at the point of intersection that arises from both the back-and-forth movement of the first and the second blade layers.
That's why Philips calls this clipping mechanism the Lift and Trim Technology, where the comb "lifts" the hairs and informs the stainless steel blades on where every grain lies to "trim" sizable chunks of your beard in one pull.
Not only does this technology account for removing more hair per single stroke, but it also allows for better precision in the area you're trimming. Thanks to contour comb technology, which allow the hairs to slip and reach their final demise at the intersection point—an intuitive, yet simple from Philips Norelco!
Another aspect I find positively contributing to the self-sharpening blade system of the Philips Norelco Beard Trimmer Series 7200 is that it doesn't need oiling since the motor has a rod that provides the blades with power—no friction, no wear-and-tear, no problems!
The last thing I should point out to is how hygienic the blade is. Most people consider stainless steel products to be generically hypoallergenic, and that's true. During my use of the Philips Norelco 7200, I've never stumbled upon any acne irritations.
Norelco Vacuum Beard Trimmer Suction At Its Finest!
As a beard trimmer, Philips Norelco beard trimmer vacuum gets the extra edge against the competitors with its defining vacuum system. It works by sucking the trimmed hairs through a honeycomb-shaped inlet grill, which derives its powerful suction from the internal fan system and the motor rod's circular motion. 
The Philips Norelco 7200 beard trimmer promises to say good riddance to 90% of the trimmed hair with its vacuum. I don't know whether Philips bases this percentage on a solid fact, but during my use, the hair chamber was definitely clogged since my beard was overwhelmingly dense.
However, I can't say that the Philips vacuum beard trimmer is overall underperforming for one simple reason: you should expect it to reduce the residue of cut hair, not to fully eradicate it! 
I'd say that norelco beard trimmer vacuum shines when it comes to detailing your beard after you've trimmed it, a situation where very meticulous hairs may ruin your bathroom. In this use case, the powerful vacuum proves its real competence by capturing these tiny culprits to save you the trouble of overflowing the bathroom sink with hot water to get rid of cut hair.
Enjoy Better Accessibility With Combs
The Philips Norelco 7200 would've been useless if not for the included combs and accessories—the bare blade of a trimmer won't do anything on its own. The accessories that come with Philips the Norelco Series 7200 trimmer are:
Travel pouch
Cleaning brush
Precision trimmer
Detail comb L (5mm)
Detail comb M (3mm)
stubble and Beard comb
I personally use the precision trimmer included with the Philips Norelco Series 7200 trimmer to detail an even out the area where my cheek lines and mustache meet, which is intricate to reach for without the extra protrusion of this trimmer attachment. 
On the other hand, the beard and stubble trimmer completes the duo we've discussed earlier in the first section: the Trim and Lift technique. I also liked how the detail combs performed when finalizing my sideburns—these inaccessible areas are always within reach with these Philips Norelco attachments.
Although they get the job done, I wasn't happy at all with the durability of these trimmer attachments—they're as fragile as the Philips Norelco Series 7200's vacuum chamber. However, I've trodden with care regarding their potential fragility since they're as precious as their real-life efficiency!
Personalized Trimming With A Zoom Wheel
This is the part where our review about the Philips Norelco Series 7200 trimmer "spins!" We're talking here about the incremental precision settings of the Philips Norelco Series 7200—this trimmer has got a whopping total of 20 length settings, starting from 0.5mm all the way to 10mm to hand-tailor the detailing experience of your beard.
The best thing about the dial (zoom wheel) of the Philips Norelco Series 7200 trimmer is that it doesn't get clogged in the process, meaning that its rubberized construction is so ergonomic and seamless that you'll be able to switch precision settings easily with a thumb spin. Also, the chosen setting will be displayed on the convenient LED screen above.
Cordless Use
This is yet another decisive checkpoint of our review that makes or breaks an electronic device for shaving. However, rest assured that cordless use isn't that widespread in a trimmer, giving the Philips Norelco Series 7200 beard trimmer a huge plus for being eligible for lithium-ion battery-powered operation.
After a 1-hour charging cycle, the Norelco Series 7200 trimmer gives you ample 80 minutes of lithium-ion battery power. Put into consideration that lithium-ion batteries are prone to degradation. To keep these 80 minutes at their prime, you should fill the juice of the lithium-ion battery after it fully discharges, which you'll know from the convenient battery indicator!
Philips Norelco Beard Trimmer Series 7200 On Trial: User Reviews
Your mileage from the Series 7200 may vary from mine. Consequently, I assume you thought that it wouldn't be adequate to fully put your trust in my review. Hence, I've surfed the web for authentic user reviews for the Series 7200, and they're mostly positive and narrate a similar experience to mine!
Norelco Beard Trimmer 7200
Doesn't Ring A Bell? Look At These 3 Honorable Mentions!
Wahl Stainless Steel Lithium Ion 2.0+ Slate Beard Trimmer For Men – Electric Shaver, Nose, Ear Trimmer, Rechargeable All In One Men's Grooming Kit – Model 9864SS
This is a lengthy beard trimmer that depends on a more professional approach with 12 attachment guards, a foil razor head, and two rotary nose and ear trimmers! Unlike the Norelco, this one gives us a whopping 6 hours of battery life for a 1-hour charging cycle and supports a 1-minute quick charge for 5 minutes of use. On the downside, it needs frequent oiling.
Comparing this to our Norelco, we get:
More attachments
6 hours vs. 80 minutes of battery
Necessity for oiling vs. no oiling
No vacuum system
More affordability
If you find yourself comfortable with the old-school professional mindset of attachments and want to trim your nose or ear, I assume this one is excellent—check it out here.
Wahl Professional Peanut Classic Clipper/Trimmer #8685, White – Great For Barbers And Stylists – Powerful Rotary Motor
Weighing 4 oz, I deem the Wahl Peanut Classic the most compact trimmer you'll find if you're not satisfied with the bulk of the Series 7200 and the absence of a travel lock. You get 4 comb attachments: 3mm, 6mm, 10mm, and 13mm. However, it needs occasional lubrication and runs on corded power. Yet, it still stands as a great choice for those who want to trim on the go.
Comparing this to our Norelco, we get:
Attachments up to 13mm vs. up to 10mm
Less vs. more detailing with Norelco's 0.5mm increments
Compact vs. bulky form factor
More cost-efficiency
Corded vs. corded/cordless operation
If you want a trimmer that fits in the palm of your hands, and you don't mind the limited corded power, this Peanut is your absolute go-to. Take a look at it here.
Braun Hair Clippers for Men MGK3220, 6-in-1 Beard Trimmer, Ear and Nose Trimmer, Mens Grooming Kit, Cordless & Rechargeable
What caught my eyes about the MGK3200 was its capability of shaving hair head and the top-notch German craftsmanship that surpasses that of the Norelco in terms of durability. At an extremely affordable price, Braun gives us 4 combs and 2 ear and nose trimmers.
Unlike the Norelco vacuum trimmer, the 4 combs are adjustable up to 21mm for hair clipping. One downside to it is the 10-hour charging cycle that only grants 50 minutes of battery.
Comparing this to the Norelco, we get:
Hair clipping capability
More durability
Ear and nose attachments
50 vs. 80 minutes of battery
1 vs. 10 hours of charging
If you want a robust beard trimmer that's also eligible for hair clipping, this Braun is the way to go—give it a shot here.
Conclusion
Finalizing my review, I'd say I trusted the Norelco Series 7200 because of Philips' ironclad confidence. Adding to the 2-year warranty, Philips extends its support to 5 years when you verify the purchase on their website—impressive, isn't it? If you've become fond of this beard trimmer, make sure to check it out here!
Philips Norelco Beard Trimmer 7200
Also, read our Philips Norelco 3100 review.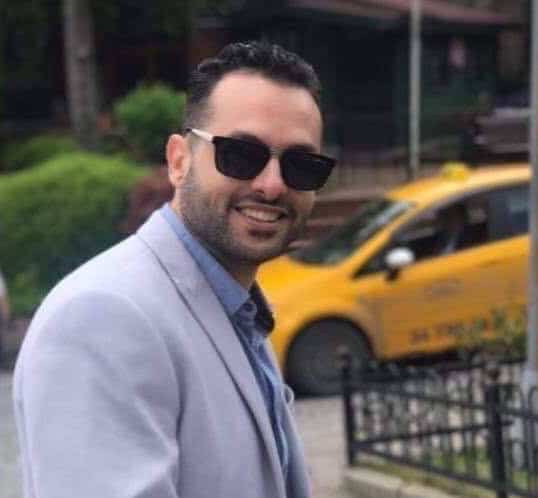 I'm really passionate about shaving and grooming. I shave my friends' hair as a hobby and totally enjoying my time writing about shavers and razors. My main job? Ok, I'm a pharmacist!