In a hurry? our best trimmer for balls is Meridian trimmer. Our best ball shaver is Philips Norelco BG7030 /49.
Are you manscaping? Or are you the gruff McGriff type of guy? To be honest, before I started researching the best ball hair trimmer and later review it, I trimmed my balls once or twice, but it's more like when things started growing out of control.
But, when your job entails finding the best ball shaver, you sometimes have to dig deeper into a subject, turn your body into a guinea pig and recruit the girlfriend as a judge.
Don't get me wrong; mine is not a grooming or philosophical issue; instead, it's more a convenience issue. You see, I've had dreadlocks since I was about 12 years old, and as an adult, I've pretty much kept a full beard, so most of my actual grooming happens once every few months. So it never occurred to me that I would take my manscaping to another level.
We review products independently, but we may earn affiliate commissions from buying through links on this page as an Amazon Associate.
Our Recommendation
Meridian Below-The Belt trimmer
Philips Norelco BG7030 /49
Gillette All Purpose Styler
Best Trimmers For Balls -At A Glance
Gillette All Purpose Styler
Philips Norelco BG2040/49 
Philips Norelco Oneblade Pro -best trimmer for balls and face.
Panasonic  Electric ER-GK60_S
Philips Norelco BG7030 /49 -best ball groomer and shaver.
The Lawn Mower 2.0 Review
Meridian Below-The Belt trimmer
Cleancut ES412 Intimate and Sensitive Area Shaver
Wahl Stainless Steel Lithium Ion+ Beard and Nose Trimmer for Men, Model 9818 
Philips Norelco Bodygroom Series 1100 
Brio Beard Trimmer for Ball
Balls Trimmer
What Is The Best Ball Shaver in 2023? (In Details)
Now comes the practicality part because you are going to need to shave, and luckily enough, we have you covered with the best choices. Here, we divided the ball trimmers into two groups. The specialized trimmers are designed mainly for your family jewels. The second type is the body groomer. They can shave balls as same as any other body hair.
So what is the difference?
Specialized ball hair trimmers feature a ceramic blade. It's sharper, more heat-resistant, rustproof, and more durable.
N.B. Cleancut comes with a safety foil instead of a ceramic blade. It almost does the same job.

Specialized pubic trimmers are quieter than general body groomers for more privacy.

They are more compact and easier to maneuver.
Pubic Hair Trimmers For Balls (Specialized)
Manscaped is a leading men's grooming brand that received $500,000 funding from Shark Tank. The California-based company introduced the first dedicated groin shaver.
The Lawn Mower 2.0 is a trimmer designed exclusively for manscaping. This gives it an edge since all the engineering was focused on that area.
We found the reviews on it better than that of The Manscaped Lawn Mower 3.0, which caused a lot of people painful nicks and cuts. So, choosing the Lawn Mower 2.0 was a no-brainer since it does a better job than its successor.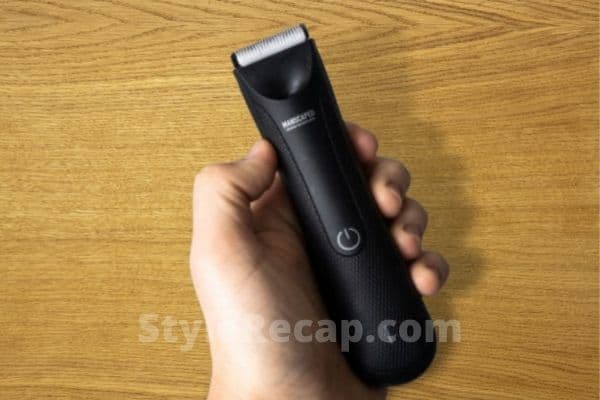 For more details about the Manscaped Lawn Mower 3.0, check our comparison of Manscaped vs Meridian.
The blades are ceramic, which we found sharp but soft on the skin. The blades also rotate at 6000 RPM, which makes getting clean-shaven balls safe and easy.
The ergonomic shape and the IPX7 water resistance make it great for shaving in the shower since it can survive submersion under 1 meter for 30 minutes.
The drawback, though, is that it lasts only 60 minutes on one charge. So, make sure you grab a charger if you're traveling with it.
Pros
Ceramic blades that are sharper and faster than steel blades
SkinSafe technology.
Partnership with Testicular cancer society.
Cons
Low battery life.
Decaying battery runtime with consistent use.
Overheating problem.
Another specialized manscaping trimmer is Here!
I wrote a full review about Meridian trimmer, check it for more detailed information.
The Meridian trimmer comes with a rust-resistant, hygienic blade designed for sensitive skin. It also comes with two adjustable guiding combs (3-6 mm,9-12 mm). The motor provides 6000 strokes per minute for more precision. Yet, it is a quiet electric razor without overheating problems. The previous features will make the cutting process a breeze. Hence, you will get a neat smooth quick shave down there with no nicks or snags.
The newcomer trimmer is waterproof with wet/dry capability. So you can enjoy shaving your private area under the shower. Also, that will make the cleaning process easier. You can clean it from the clogged hair under the faucet water.
What I really love about this trimmer is its sleek authentic design. The Meridian trimmer comes in two different colors, black, and sage. I like the sage color with its 1950s feel. But, you can opt for whatever color you like.
Thanks to the Polycarbonate shell, the grip is super comfortable and relaxed. It features premium quality materials when compared to the Lawn Mower. Plus, It is lightweight (4.2 ounces (0.12 KG)) with more width for bigger surface coverage (Lawn Mower is thinner). So, it is easy to use with great maneuverability to shave the hard-to-reach areas.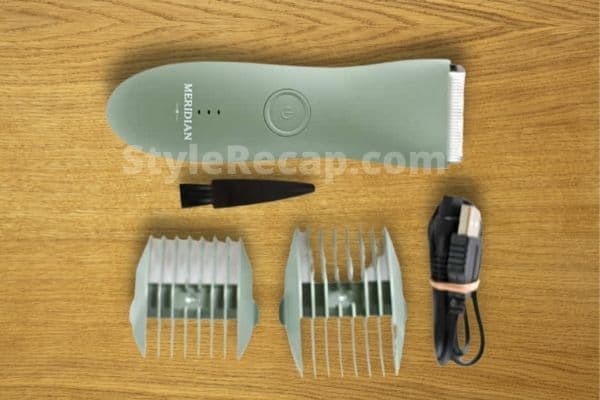 The trimmer is lithium-ion battery-powered. The box includes one battery and a USB charging cable. It needs about one hour for charging and holds a charge for 90 minutes. It has a charging indicator for more convenience. Long story short: It charges quickly and lasts a long time.
The Electric Below-The Belt Trimmer is a multitasker. You can use it for your beard, back hair and chest hair. Yet I recommend using a good body hair trimmer if you need one trimmer for multi-purposes.
This one is fairly priced for a higher-end product. It has a one-year warranty. The warranty needs to be extended given the manufacturer is pretty new to the market (from 2019).
The blade is replaceable which is a nice feature for durability. But, you need to change it every 3 months with a $20 cost for each. Yet, a lot of users reported that they used it for 6 months without problems. They only needed to change it for hygienic purposes. You can get the replacement blades from the company website.
Pro Tip: Be Careful when you unlatch the blade. You could break the release latch if you used the usual technique. You have to push it out back to open and then, push the blade upwards. Some users complained that it is hard to remove the hair from the blade in the cleaning process. Others complained that the brush is useless.
Overall the Meridian trimmer is a great buy. The drawbacks are not deal-breakers. It deserves to be the best trimmer for man's balls.
Pros
It doesn't bite. No pinches. No tugging.
Smooth and easy to use
Powerful, quiet.
No overheating.
Sleek design with a premium finish.
Comfortable grip.
Wet/ dry capability.
Quick charge and long battery life even with consistent use.
Cons
It might be a little hard to clean.
Expensive blade replacement every 3 months.
3. Balls Trimmer Review
The name is straightforward: this is a trimmer for balls. It is designed for the nuts. It allows for trimming without nicks or cuts. The company makes things eco-friendly by planting a tree for every trimmer bought. This is a huge plus in these times and encourages trying out their products, which we ensure to give you a good experience. This thing works pretty well, but the run time is only one hour. This should give you plenty of time to trim your bush, but it's not as long as we had hoped.
Pros
Specifically designed for balls.
Cut-free trimming  with SackSafe Technology.
Waterproof & Shock-resistant casing.
They plant a tree for every sale.
Cons
Short battery life is the top drawback
I loved this trimmer because of the different speeds and trimming lengths. Those features allow for different styles and cater to different preferences.
It has ceramic blades, which makes it powerful and efficient. It is also very quiet, unlike steel blades that create a louder noise.
The battery life is fantastic, with 4 hours of uninterrupted use. It beeps when done charging. It also comes with a charging dock. You do have to charge it for 3 hours, though, which is a bit on the longer side, in our opinion.
The Brio Beardscape trimmer features a user-friendly LED Display. This display shows the remaining runtime in minutes, the RPM speed, and the hygiene status for cleaning. This nut shaver comes with a travel case, which I found to be a very nice touch when I'm on the move. That workhorse isn't waterproof. That is the only reason we didn't choose it as the best manscaping trimmer for balls.
Pros
Fast and powerful ceramic blades
Very quiet
Long battery life with a charging dock.
Travel case.
User-friendly LED Display.
Variety of cutting lengths with 8 Size Guards.
Cons
Not Waterproof.
Long charging time.
No Travel lock.
I used it. I liked it. The Cleancut ES412 is excellent with its extra fine blades that cut hair very close to the skin without any irritation.
This C-cell battery-powered nut shaver is pretty decent. The safety foil allows for the greatest safety and lets you have clean-shaven balls without any nicks or cuts.
The stainless steel body is a bit slippery, but the cylinder-shaped trimmer is easy to grab and use. It doesn't shave, though, as it only trims hair short.
With all that, we would have loved to see the battery included, but it shouldn't be a problem finding a C-cell battery.
Pros
Extra fine blades
Small size
Safety foil
Cons
Stainless steel can be slippery
Battery not included
Balls Trimmer Vs Manscaped Lawn Mower Vs Meridian Vs Brio Beardscape
Preview
Title
Meridian Below-The Belt trimmer
Replacement Blades Cost
Around $45 every 3 months
Around $20 every 3 months
Around $15 every 3 months
Preview
Replacement Blades Cost
Around $45 every 3 months
Preview
Title
Meridian Below-The Belt trimmer
Replacement Blades Cost
Around $20 every 3 months
Preview
Replacement Blades Cost
Around $15 every 3 months
Preview
Body Groomer For Balls [General]
The Philips Norelco BG7030/49 is a dual handle system that lets you shave and trim your pubes with the same machine. If you want the best shave possible without having to deal with complicated attachments or rigorous razor-cleaning rituals, this is the shaver to try.
It is easy to use and clean in wet and dry shaving, with five different adjustable lengths. It also comes with self-sharpening blades.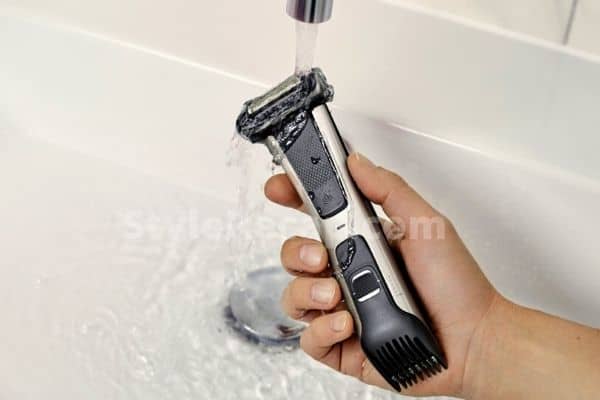 To provide users with a convenient and comfortable shaving experience, the Philips Norelco Bodygroom also comes with an ergonomic handle. It can also adjust according to your body's contours as you continue to slide its surface through your skin. This shaver is perfect for sensitive skin as it comes with a dual protection system: rounded tips mixed with a glide coating. So there is no fear on your gonads skin.
If you are considering buying a multi-purpose trimmer, this is the best body groomer for balls and pubes.
Pros
For those with ultra-sensitive skin down there, try this shaver not once did it pinch or nick when we tried it.
One-hour charge time with 80 minutes runtime.
Produces clean and close shaves through accurate and precise cuts.
It is lightweight.
Cons
No charging stand
The attachable end piece had a problem staying in place.
Engineered with Braun technology, the Fusion ProGlide Styler is slim and easy to maneuver for excellent results.
The edges are well designed for precision so that sufficient closeness and comfort can be achieved. It can, therefore, shave correctly along defined lines to satisfy the user. This shaver can also be used in the shower for any given style, including a thin chinstrap, a simple goatee, or even a clean shave with sideburns. Being waterproof, it can be safely used in the shower and other wet environments without any problem, as would the other ball trimmers on our list.
Irrespective of the angle, the three exchangeable combs can adapt to any contour and keep trimming any length with perfect consistency.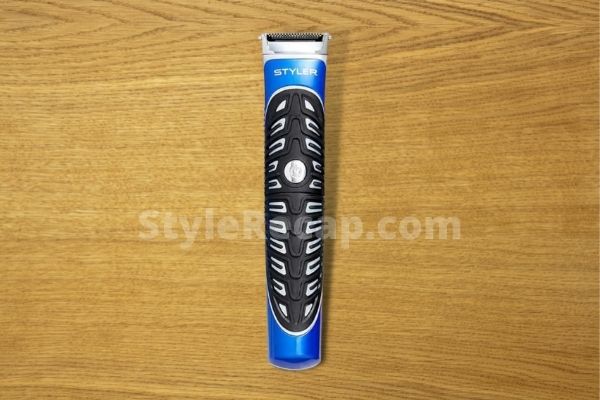 Use #1 attachment while shaving your boys. Don't take the attachments off as it might nick your nuts. The Fusion ProGlide Styler will cut the long hairs on your man-junk to get you a clean look down there. Yet, if you want shiny hairless balls, don't buy this one. It's a ball trimmer, not a ball shaver. The Gillette Styler cleaning might be challenging. This video will help you get the job done.
The Gillet trimmer is our budget choice and the best razor for balls on our list.
Pros
Affordable
Easy to maneuver
The three attachments increase trimming levels.
The power trimmer can vibrate the Styler with micro impulses.
The door can also be easily opened.
Cons
Tends to sometimes break down after a few weeks of use.
Not the perfect option if you prefer the closeness of shave on your balls.
The battery-powered Philips Norelco BG2040/49 comes with a three-dimension pivoting head. This high-performance trimmer has a variety of rounded blade tips and combs, which prevents some of the common shaving problems like scratching the skin. It is also designed for beard trimming to any preferred length. The exchangeable combs are all of the different ranges. This helps in providing custom hair lengths and adaptability control for those who love experimenting with their hair length. Philips Norelco BG2040/49 will give you shiny balls if you use it wisely. Yet, this groomer is not the smartest choice if you're in a hurry. You should take your time while shaving. It may cut your balls if you don't.
Pros In Philips Norelco
Dual side design lets you shave and trim with the same shaver.
The built-in trimming comb.
This shaver will pinch first before nicking.
Cons
It is not for the thick forest, but rather it's more of a maintenance tool.
The battery is not user-serviceable if it fails.
Need caution while using under balls.
Can you use Philips one blade on your balls? Definitely yes, It is another example of the top trimmers if you prefer the one-blade trimmer type. The OneBlade Pro is an all-in-one that can shave, trim, and edge any type of body hair. It is also waterproof for more versatility.
It has an automatic close shave with a replaceable blade that can last up to four months. Trimmers are available with 0.5mm to 10mm precision. It's up to you how much accuracy you want; once you set some precision, it has the facility to lock the precision. Stylish design and an elegant, luxurious look, you can charge it anywhere in the world. Philips Norelco Oneblade can suit any voltages. The cleaning of the trimmer is effortless, and you can detach the head and clean and fix it again.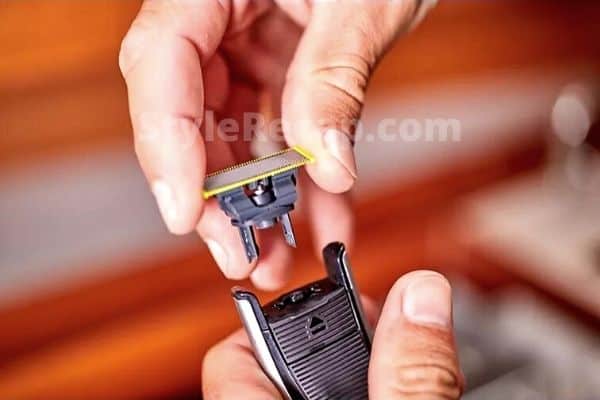 Pros
Easy to use.
Waterproof
Great for sensitive skin
one-hour battery charging time
Long-lasting blade
14 blade length settings
Easy to clean
Cons
The shave is not as close as advertised
Some inconsistent cuts during shaving.
It doesn't work while charging.
Panasonic has developed their trimmers with sharp blades, which give a close trimming on your beard. They come with different trimming levels and also with a removable plastic enclosure on the blade, which is helpful to avoid nicks and cuts on the skin. The Panasonic Electric ER-GK60_S Trimmer is no different. This trimmer has unique hypoallergenic blades, which are designed with rounded edges for comfort.
It has a contoured V-shaped head and body. And a slim design with an ergonomic grip that helps in shaving those hard to reach areas in the groin.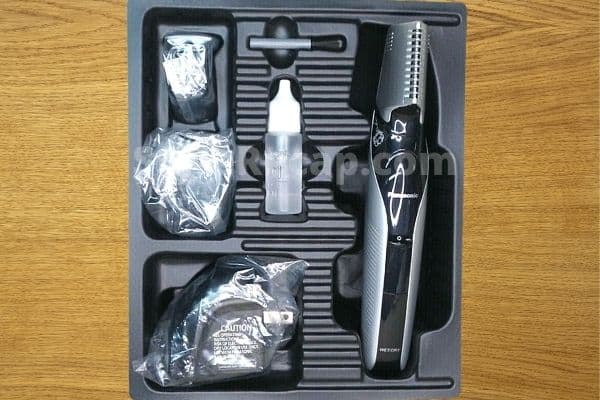 Moreover, it has three additional trimmer attachments to counter any hair length and it comes with one lithium-ion battery. Use the default guard on your manhood. You will not only enjoy a safe and quick shave, but also a close one.
Pros
It is easy to maneuver and shaves in both directions
Doesn't nick, pinch or cause an uncomfortable friction
Use it against the grain for the top results.
Cons
Battery life could be better
The teeth kind of tend to slip off sometimes.
A classic from Wahl USA with a stainless steel grip and many attachments. This crotch trimmer is a good catch for people looking for a very quick shave since for one minute of charging, you can get 3 minutes of run time.
Not only that, if you charge it for one hour, it gives you six hours of run time. Six hours is excellent if you take your time making sure you don't miss a single hair follicle.
You get 12 attachments with 4 different attachment heads for different lengths and different parts of your body, so styling up there or down there is definitely possible.
You'll notice a red plug that can fit in the rear of the shaver, which is a safety plug for traveling. Yet, we found it to be a bit difficult to pull out and also easy to lose because of its small size.
The stainless steel body is sleek, but we found it slippery and lacks a firm grip. Use the shortest attachment on your balls and weird-angled areas to avoid nicks.
Pros
Long battery life
Multiple attachment heads
Cons
Hard to pull the safety plug
Slippery body
If you're on a tight budget, then this is one of the ball shavers we recommend. Philips Norelco 1100 is pretty cheap and does an amazing job.
The best thing about this trimmer is the integrated skin protector. It allows for clean trimming without the risk of nicks or cuts.
And if the skin protector isn't enough, this ball trimmer is waterproof for use in the shower with no worries. This scrotum shaver cuts hair as short as 1/64 inch, which is perfect for getting clean-shaven balls. But, it might not be the most powerful option here.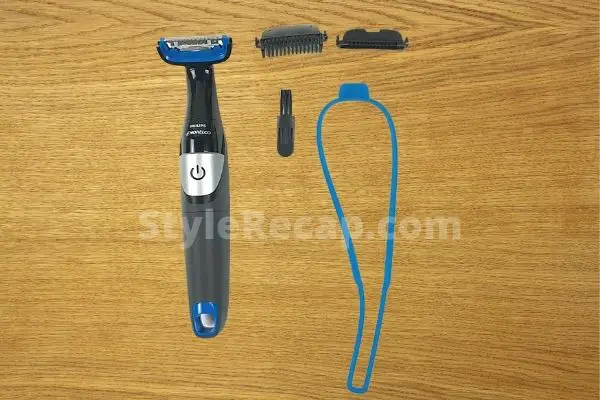 Philips Norelco Bodygroom series 1100 replacement head is a big drawback. Since the replacement heads are cheaply made and expensive. So Don't expect them to last for a long time.
Pros
Skin protector 
Waterproof
Affordable
Cons
Not the most powerful
The replacement head has bad quality.
How To Choose The Best Trimmer For Balls?
There are things you need to consider when shopping for a ball trimmer, so you wouldn't buy something that leaves a bad experience.
Safety
It's no coincidence that this is the first factor to mention.
No one wants an effective ball hair trimmer that leaves his testicles with bloody nicks and non-ending irritation.
Opt for an electric trimmer that has a rounded blade tip. It's way safer.
Many pubic hair trimmers feature sensitive skin technology. This is also so beneficial.
Besides, skin guards are super-important in the context of safety. Always start your trimming with the longest length. Then, go your way down for shorter lengths until you reach your desired hairstyle.
Finally, charging indicators are also so handy. Make sure your trimmer is fully charged especially, for the long trim sessions.
Quietness
You don't need your friends or roommates to giggle hearing you manscaping your frank and beans.
Choose a quiet trimmer that saves you from these embarrassing situations.
Blade Replacements
Fresh, sharp blades are what every guy needs for their face, right? I remember the first time I used a dull blade on my facial hair, it didn't shave well, and it irritated my skin. The same is with ball shavers.
When buying a scrotum hair shaver, keep an eye out for how long you need to change the blades on it. Dull blades down there is a recipe for pain.
Make sure it's easy to get replacements for dull blades to get clean-shaven balls with no risk every time.
Corded Vs. Cordless
A cordless ball shaver has the significant advantage of portability and ease of movement. Yet, you need to be careful about charging time and battery life.
You definitely don't want your trimmer to die mid-shaving and then have to wait for it to charge again. But a cordless trimmer makes up for that by being easy to travel with, especially when it has battery replacements.
A corded trimmer, on the other hand, will not die on you, but you do have to keep it plugged in while using it. Corded trimmers tend to be stronger, but make sure you have a power outlet nearby.

Battery Life
Speaking of cordless trimmers, you need to make sure you're getting something that runs for a long time on a single charge.
I can't tell you how frustrating it is standing there with half-shaved balls and a dead weed whacker in my hand.
Also, make sure you know how long it takes to charge the trimmer, so you wouldn't be surprised when you take it out of the box and wait 8 hours to use it.
Brand Recognition
Ball trimmers are many, so getting a reliable one is a must. That's why you need to make sure the brand is well-known and has gold reviews.
A trimmer from an underground brand is risky because it might be a bad trimmer, or they might have bad customer service.
Wet Shaving And Dry Shaving
Dry shaving is usually fine for facial hair since the skin there is not sensitive. But for a very sensitive area like the balls, you need to apply water and, sometimes, shaving cream to soften the skin.
To go for wet shaving, then you need a waterproof trimmer. Look for a waterproof trimmer and how long it can stay underwater because you will need to run water onto the blades to get rid of excess hair on them. That's one of the most significant factors when choosing the best ball trimmers.
Closeness Of Shave
Some people like a clean shave, some people like a short trim. Either option depends on the capabilities of the trimmer.
Many trimmers now specify how short they can trim body hair, which is essential if you have a specific preference. So, look for a trimmer with different blade lengths to choose the best ball trimmer.
I don't recommend extreme close shaving for your nuts. Close shaving may cause razor bumps, ingrown hairs, and, of course, tugs. So, calculate the risks vs the benefits. We tried to review the best nick-free trimmers without making significant compromises in the closeness of the shave.
Ease Of Use
You need something you can just turn on to use right away. Some trimmers tend to have many attachments and many combs for grooming needs, which can make things complicated. So, try to find something that you can use without too much of a hassle.
Easiness To Clean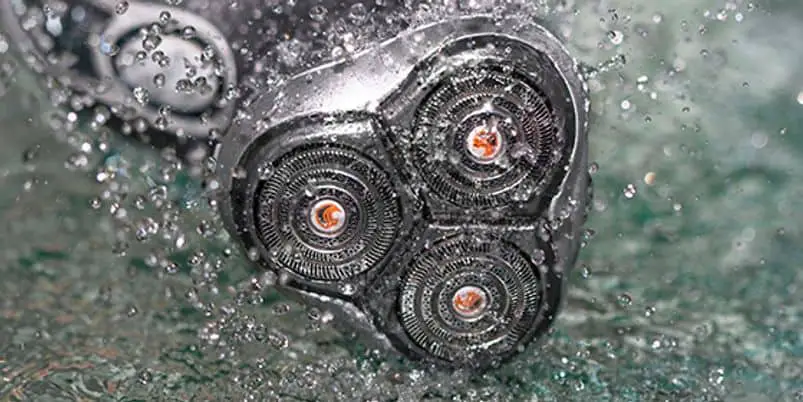 Trimming will leave hair clogging the trimmer, so if you can clean your electric razor easily and quickly, that makes things simpler. For that, you need a waterproof trimmer that you can put underwater and let all the hairs fall into the sink.
Should You Shave Or Trim? ​
It's the eternal debate between men. To put it, a clean shave means more confidence and fewer odors. It makes your package look bigger and complements your overall look if you're fit.
Trimming is best if you're not fit since it shows fat. Also, leaving short hair down there helps with secreting natural oils and pheromones. These secretions are good for the skin but make things stinky if the hair is too long.
Side note: If you're thinking about using hair removal creams for manscaping, check the" Can I use Nair on my balls?" article.
How To Shave Your Balls With Electric Razor?
If the prospect of shaving your family jewels fills you with dread,  know that you are not the only one. Balls are by far the most sensitive parts of a man's body, and the prospects of nicking something are unimaginable, right? Well, don't fret because we got you covered on that.
Well, the best way to do it would be to get your partner if you have one, that will be a lot of fun shaving each other.
But if this isn't an option, then follow the steps below.
If you have a bathtub, you need to fill it with warm water and then add two capsules of baby oil to it. (The baby oil will soften hair while keeping the skin supple)
Sit in the bath and marinate for a while and massage your genital area.
Start with a clipper or scissors if you have hairy ball sack (get your hands one of the cordless trimmers for balls hair below, so you don't use the plugging kind in the bathtub because we don't want any electrical accidents, do we?)
Use a fresh razor, which is different from the one that you use on your face.
Add more baby oil to the groin area.
If this is a complete manscape, then you can start with your penis by lifting the head and shaving down towards the root.
Always use the following motion, one stroke, then rinse, then one stroke until you are done.
To avoid nicks and cuts and for a close shave, always pull the excess skin from the scrotum.
Use a hair conditioner or anything that you shave off in the area to prevent the hair that grows back from being too prickly.
Pro Tips
Don't use an alcohol-based aftershave as it dries your skin.
Apply daily lotion after shaving your balls to get rid of razor burn and itching.
Use shaving oil instead of shaving cream, if you shave with a safety razor. It enables you to track your process as it is translucent.
Tools
For Initial Trimming Step
Towel to dry your tools after washing them for hygiene purposes.
Scissors or hair clipper to trim longer hairs. ( in case you have a heavy bush down there)
Skin softener ( baby oil and warm water).
Shaving Step
For Short Ball Hairs
For Closer Shave
Fully charged trimmer plus safety razor.
Shaving cream or you can use shave oil for more precision.
Cold water to close up the pores after shaving .
Final Step
Aftershave palm to cool your skin and prevent irritation. ( Avoid alcohol-based options)
Daily lotion to keep your skin smooth. (optional)
Shaving Creams
There aren't a lot of shave products exclusively designed for the male private area, but you can use your face shaving cream. Those for sensitive skin are your best bet.
Our Top Choices
Pacific Shaving Company shaving cream.
Cremo shaving cream.
Burt's Bees shaving cream.
Some Interesting Stats On Manscaping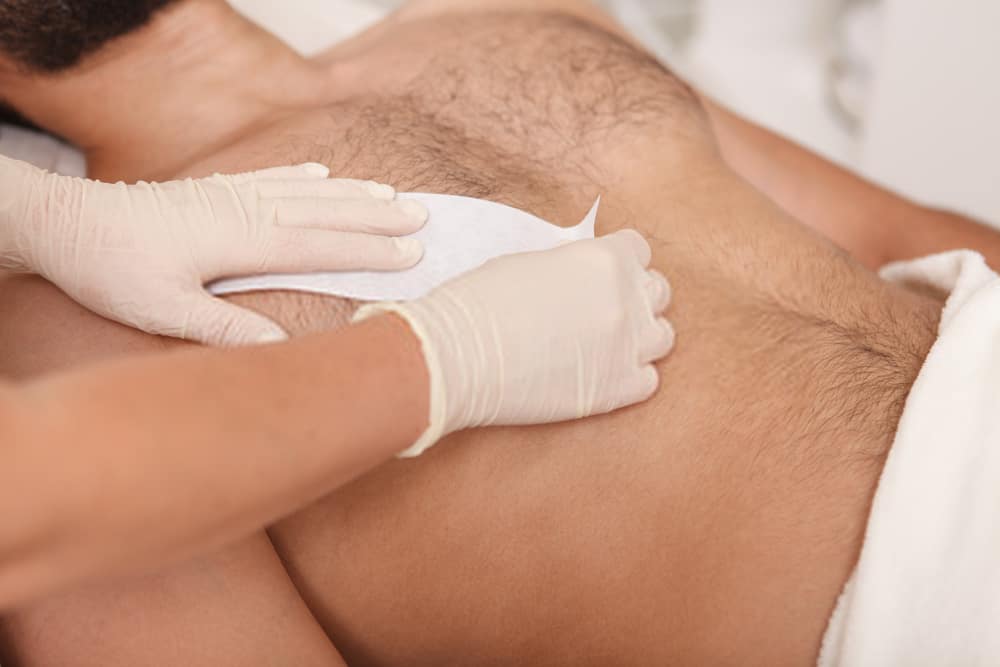 According to a 2017 survey by the cosmopolitan magazine, of 4,146 users drawn from their website and social media accounts, the Esquire's Twitter account, and the Facebook account of Ask Men magazine, both men and women prefer trimmed pubic area. This is what the study came up with:
92% of all the participants perform some level of trimming.
69% of men trim their sensitive areas
46% of men prefer their women to go bare
70% of women prefer their men to do some form of trimming down there.
30% of men prefer their women to trim.
40% of men have asked their women to change their pubic hair whereas
23% of women have done the same.
42% of men say that they trim their pubic area hair at least once a month.
90 % of men who remove hair from their pubes, shave off hairs around the scrotum area.
I hope the above facts have helped you decide on if you need to take your manscaping skills up a notch, and if you have, then great. Truth be told as men, the subject of body hair is not a touchy one as opposed to women.
Why You Should Shave Your Testicles
For Your Partner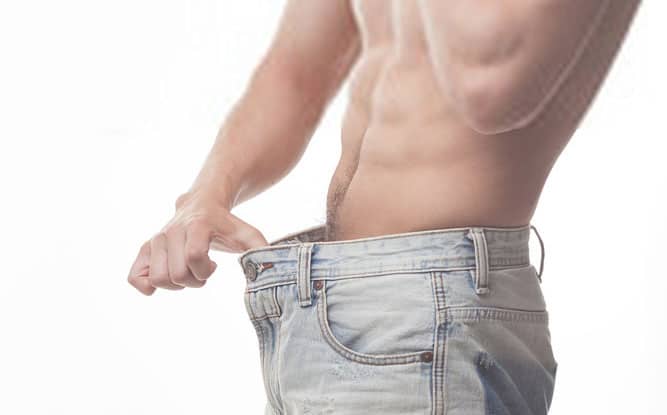 Shaving, trimming, or leaving your manhood wildly unshaven hinges around your personal preference and your partner as well. It's worth mentioning that, most women prefer their men to trim down there.
So, it would be a wise decision to ask your partner about their pubic hair preference. They will appreciate it.
A study reported that 73% of men in the US between 25 to 34 years groom their pubic hair before sex as it makes oral sex easier.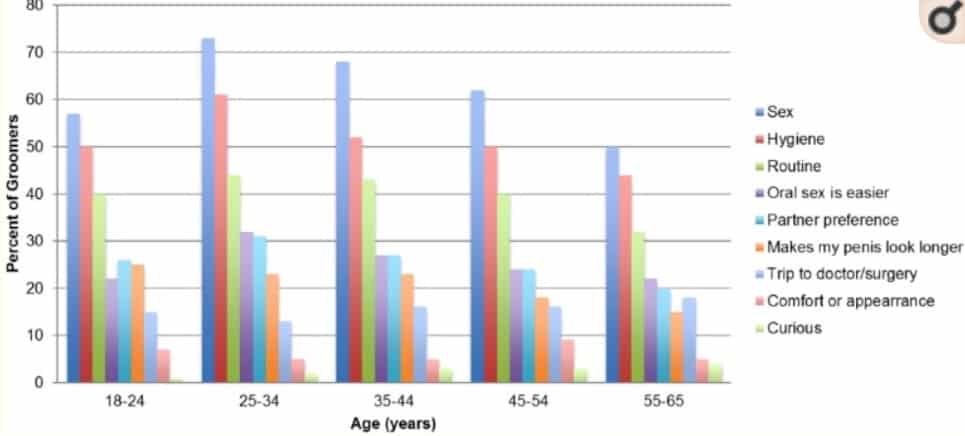 For The Aesthetics
For the most part, pubic hair for a man may not have a lot of reasons to be there. Let's be honest, Balls stink. They trap sweat (swamp balls), fluff, and are unpleasant. So ball hairs make the aesthetics that much worse.
So to un-gross your partner, it would be wise to take that electric shaver. But not just for her, trimming will also work for your well-being. A trim will leave you feeling fresher and less sweaty, even more confident.
For Your Health​
Scientists do say that there are certain benefits to having ball hair.
Firstly that it could be a sign of puberty and secondly because they trap pheromones, so shaving your balls off could lead to a reduction of the attraction synergies that pheromones produce.
Pubic hairs also trap sweat, bacteria, and dirt, which sometimes prevent these bacteria from reaching the genitals Well, this is more effective for men than women, but it still helps men to some degree.
Lastly, they prevent chafing and skin irritation, which is crucial to avoiding genital infections.
The takeaway here is that it is better to go for a trim than to go completely bare.
N.B: Check how often you should shave your balls if you're curious.
Meridian Below-The Belt trimmer
Related posts: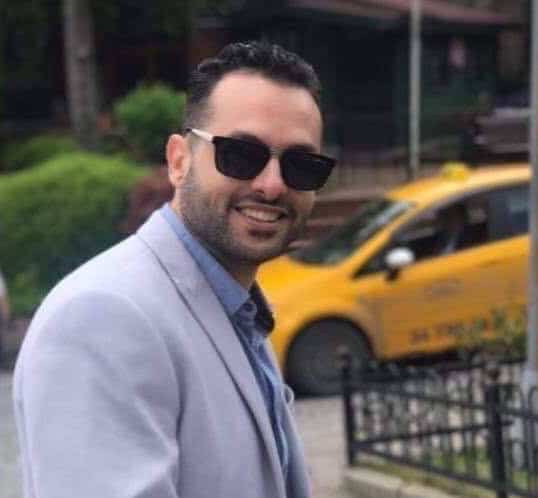 I'm really passionate about shaving and grooming. I shave my friends' hair as a hobby and totally enjoying my time writing about shavers and razors. My main job? Ok, I'm a pharmacist!