In a hurry? Our best electric shaver for sensitive skin is Braun Series 9 9370cc.
Your sensitive skin hates every electric shaver under the sun. You do tons of research before making the purchase decision. Then, you end up taking the "trial and error" approach. Every new electric shaver seems to be a gamble all the time.
I know the frustration when the new electric razor leaves your skin dry and covered in red itchy spots, rashes, razor burn, and ingrown hair. You might resort back to your beard trimmer and prefer having a 5 o'clock shadow over a terribly unpleasant clean shave.
I feel your pain and struggle. I've been there. 30% of men in the US and UK reported having shaving-induced irritation. You might be a teenager or an old man. A black man with curly hair or a Caucasian. Skin sensitivity doesn't discern.
Worry not. I've done the heavy-lift research on behalf of you. Eventually, you will get close clean shaves without any breakouts, irritation, razor burn, or flaky skin. Shaving your face in the morning became possible again.
Let's get started!
We review products independently, but we may earn affiliate commissions from buying through links on this page as an Amazon Associate.
Best electric shavers for sensitive skin in 2023 (summery)
Best Braun | Best foil | Extremely sensitive skin choice _Braun Series 9 9370cc
Best rotary | Best Norelco | Perfect for sensitive tough beards _ Philips Norelco 9000 Prestige
Value for money_ Braun Series 7 Series 790cc
Best affordable_ Braun Series 3 ProSkin 3040s
Best for a close shave with sensitive skin | Best wet & dry_ Panasonic Arc 5 ES-LV9Q
Rotary runner-up_ Philips Norelco 7500 for sensitive skin
Electric Shaver
Charging / battery life
What's in the box
Features
Detailed Performance
Foil shavers
Braun Series 9 9370cc
One hour/60 min
12 shaves
Li-Ion battery
1 Lithium-ion battery
Clean & Charge System
ProCleaning cartridge
Travel case
Cleaning brushSmartPlug
Waterproof: Yes
Wet/dry: Yes
Comfort: 4.9/5
Closeness 4.7/5
Head 4.9/5
Face
Upper Lip 4.5/5
Neck 4.5/5
Tough Beard 4.8/5
Braun 7 Series 790cc
One hour/50 min
10 shaves
Li-Ion battery
1 Lithium-ion battery
SmartCare Center
Cleaning cartridge
Travel case
Cleaning brush
SmartPlug
Waterproof: Yes
Wet/dry: Yes
Comfort: 4.9/5
Closeness 4.7/5
Head 4.5/5
Face
Upper Lip 4.8/5
Neck 4/5
Tough Beard 4.5/5
Panasonic ES-LV9Q
One hour/45 min
9 shaves
Li-Ion battery
Clean & charge station
Travel pouch
Charger
Waterproof: Yes
Wet/dry: Yes
Comfort: 4.2/5
Closeness 4.9/5
Head 4.9/5
Face
Upper Lip 4/5
Neck 4/5
Tough Beard 4.8
Braun Series 3 ProSkin 3040s
One hour/45 min
9 shaves
NiMH battery
Protection cap
Cleaning brush
Smart plug
Waterproof: Yes
Wet/dry: Yes
Comfort 4/5
Closeness 3.5/5
Head 3.5/5
Face
Upper Lip 3/5
Neck 3/5
Tough Beard 4.3
Rotary shavers
Philips Norelco 7500 
50 min. / 1 hr
12 shaves.
Li-ion battery
SmartClean
cleaning cartridge
SmartClick precision trimmer
power cord
travel case
Waterproof: Yes
Wet/dry: Yes
Comfort 4.5/5
Closeness 4/5
Head 3.5/5
Face
Upper Lip 4.5/5
Neck 3/5
Tough Beard 3.5/5
Philips Norelco 9000
One hours/60 mins
12 shaves.
Li-Ion battery
Trimer
Face bush
case
Waterproof: Yes
Wet/dry: Yes
Comfort 4.6/5
Closeness 4.5/5
Face
Upper Lip 3.5/5
Neck 4.7/5
Tough Beard 4.9/5
All electric shavers mentioned above are only intended for the face. The head rank is a bonus for men interested in using the same electric razor for the face and head or maintaining a bald head. The estimated shaving time is 5 min. In each shave.
Preparation and Technique for men with sensitive skin
It is not a stretch to say that good preparation and the right technique are as crucial as the shaving tool for men with pseudofolliculitis, post-shave rashes, or ingrown hairs.
Check this guide to give you in-depth hands-on insights.
Here are some tips which you need to follow.
Exfoliate with a loofah and use a facial cleanser to remove the dirt that irritates your skin.
Use a moisturizer to soften your dry skin.
If you're a dry shaver, make sure to keep everything dry including the shaver and your body. That also means to shave before the shower not after.
Use a pre-electric shave lotion that is alcohol-free. 
Stretch your skin with your other hand to get a closer shave.
Hold the shaver at a 90-degree angle to your skin.
Move the skin shaver upside down in the area around your mouth.
Use slow fewer strokes and don't push too hard.
Shaving with the grain not against reduces the risk of irritation and itching.
Clean your electric razor consistently whether by an automatic cleaning station or manually ensures you get smooth performance every time you use it.
Regular electric razor lubrication reduces the friction between cutting elements. Use lubricating sprays for the best results. However, the light mineral lubricants like the clipper oil that comes with your electric razor package is also fine.Thus, it decreases the heat that the shaving head presents.
So, remember to clean your electric shave to get the closest and most comfortable shave.
If you're moving from a manual razor or disposable razor to an electric shaver, your skin needs some time to adjust to it.
Use cold water after shaving to soothe your face and close the pores. You can also follow up with a soothing aftershave balm to achieve the optimum hydration to your skin. Remeber to get away from alcohol-based products.
Rotary vs foil shavers for sensitive skin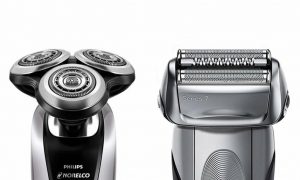 Okay. Back to the eternal debate of electric shavers.
Let me highlight one critical point. There's no ABSOLUTE right answer for this question. What's perfect for you could give me a terrible shaving experience and vice versa. It's a matter of personal preference and a set of tradeoffs.
Yet, some general benchmarks will guide you through the way.
Choose a foil shaver if
You need a more comfortable shave ( which is the most significant factor with sensitive skin)
You shave every day. ( Some advanced foil shavers like Braun Series 9 can tackle 3 days old stubble)
You're searching for a smooth shave with a clean-shaven look on your face.
You have fine to medium-density facial hair.
You need more precision around the edges. (e.g. sideburns)
Choose rotary razors if
You shave every couple of days.
You have a thick beard with tougher skin.
Your face topography is turbulent with plenty of contours.
Your beard hair grows in many directions. That's why a rotary shaver has an edge in shaving the hair of the neck area.
In summary, foil shavers give you comfortable smoother shaves with extra precision. But, rotary shaving machines excel in capturing longer and stubborn hairs (such as those found on the neck region) with a thorough shave.
IMHO, foil shavers are a better choice for men with sensitive skin (in most cases). They provide a way less irritation-free experience and are easier to handle. Rotary shavers are more aggressive with a high tendency to pull and tug your hairs, especially with low-end models.
What makes a good electric shaver for sensitive skin?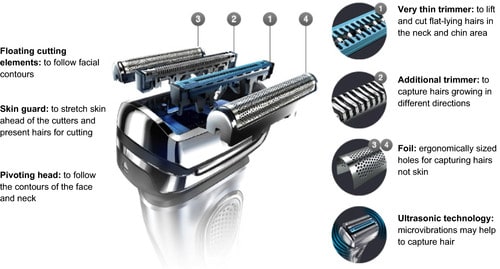 Choosing the best face shaver for sensitive skin could be an intimidating process. 
Most men have no problem using electric razors regardless of how aggressive they are. Their ultimate goal is a clean close shave.
Your mission is different. Skin comfort is your top priority then the other goals come after. 
Here's a checklist that makes a perfect electric razor for sensitive skin.
1. No overheating during the shave
There's a reason to mention this first. It's an overlooked essential feature.
Industry-leading brands are in an endless race to deliver the closest shave to a traditional blade. You now see electric shavers that feature powerful motors with 7000-14000 cuts per minute. Foils are getting thinner.
Unfortunately, these upgrades might come at the expense of having comfortable shaves. The shaving head tends to heat up as a side effect of excessive power used.
This heat causes skin irritation, redness, rashes, and a stinging sensation. There are 2 reasons to explain this.
The direct contact of the skin with the hot shaving elements.
The heat dries out the skin ( which is already dry in the case of sensitive skin). Therefore, the dry skin loses its gelatinous nature. Then it's harder for the electric razor to catch these hairs.
They need more passes to complete the job and might scrape the outer layer of the skin. The outcome is breakouts, hypersensitivity, and even ingrown hairs in the area that have flat-lying hairs.

Some brands like Braun take this concept to a whole new level. It launched Braun CoolTec which depends on Active Cooling technology to enhance the shaving experience of people with sensitive skin. I don't know why Braun discontinued this model, although it has great reviews.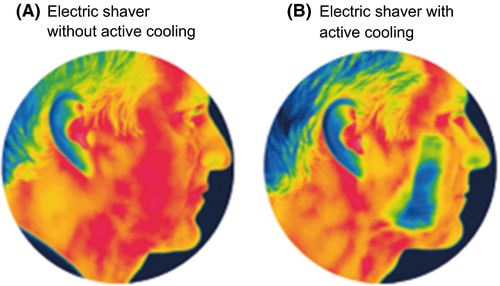 Worry not. Every electric shaver I included passes this test and provides a cool and soothing shaving experience.
2. Motor power and speed
Opt for electric razors with high power and speed. 
They are capable of capturing more hairs in one stroke. Then, these shavers are more efficient and take less time in shaving.
Moreover, you don't need to repeatedly run the shaving machine over your face. So, they decrease the redness, irritation, razor bumps, and rashes.
Fact! Men who use a powerful electric shaver reported it's more gentle to their skin according to the 23rd World Congress of Dermatology survey.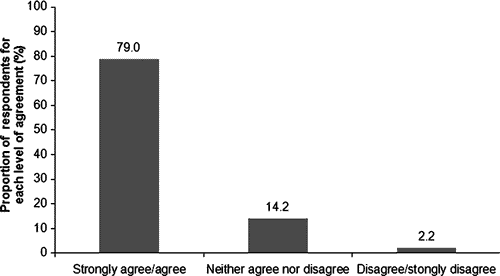 3. Efficient Capture of hair
This is another significant factor you need to pay attention to.
Foils design
Let me give you a short revision on how the electric shavers work.
Foils need to capture the facial hair and deliver them to the blades for the cutting step. 
Top-notch foils must perform this action without involving the surrounding skin. This is done by adjusting the foil's opening size to minimize the risk of skin inflammation.
Also, the foil openings are arranged in a non-repetitive pattern to stabilize the super-thin design.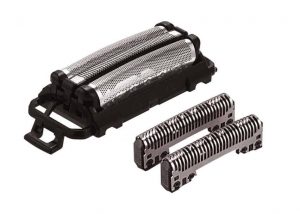 Electric shavers that adopt this design can capture more hairs in one stroke. That means you get a close shave with minimal contact with your skin.
Low-lying hairs and longer hairs that grow in various directions  
This type of hair you can find in the neck area. 
These hairs grow parallel to the skin making it hard for the foils to push them to the openings. That translates to multiple runs by your shaver and so, more itching and irritation.
Add to this that men with sensitive skin tend to forgo their shaving schedule and have long beard stubble.
The best electric shaver for sensitive skin must feature a specialized trimmer to tackle these longer hairs. For example, Braun Series 9 has the Direct & Cut trimmer that plays this role.
Vibrations
Ultrasonic vibration technology helps the hairs to stand on which increases the hair uptake. Again that means you need fewer strokes and less skin contact.
4. Effective hair cutting
Here, we have 2 aspects to discuss.
Sharp blades
Dull blades pull and tug your hairs. As a result, you would experience nicks, cuts, and dryness after shaving.
Sharp blades are an essential feature of the perfect electric razor for sensitive skin. They improve the closeness and reduce shaving-related irritation.
Panasonic's 30 degrees nano blades are a brilliant illustration of this feature.
Skin guard
The guard's role is to stretch your skin and provide a smoother surface for the shaver. This makes the cutting process easier, especially in skin bulges and rough spots.
5. Follow your face contours
Fact! The face is the most common sensitive area in your body. On the facial region- nasolabial fold, the malar eminence, chin, forehead, and upper lip are the most sensitive parts respectively. Also, 56.2% of men and women reported sensitivity to genital skin, especially on balls.
Unfortunately, the shaving-related areas on this list like the nasolabial fold, chin, and upper lip are full of contours and curves.
You need an electric shaver with a flexible pivoting head to navigate through those contours smoothly.
6. Wet/dry operation
Sensitive skin tends to be dry, irritated, flaked, and lacks dehydration. So, hair loses its flexibility and gel-like texture. Thus, it's harder for foil orifice to capture the hair and push it to the cutters.
That being said, wet shaving is truly helpful for men with sensitive skin. It moisturizes and softens the hair's outer shell and enhances the hair uptake step.
Although wet shaving needs more preparation and takes more time, this is a minor drawback compared to its ENORMOUS benefits.
Wet shaving is not only beneficial for your skin but also your wallet. Adding a wet shave to an average shaver can turn it into the most comfortable electric shaver for you.
Pro tip: Choose a decent shaving cream or shaving foam that doesn't have ethanol, propylene glycol, or any fragrances. These elements could trigger your delicate skin to break out.
7. cleaning
You need to choose an electric shaver that's easy to clean.
You have 2 options here. Choose between manual cleaning and cleaning station according to your budget and personal preference.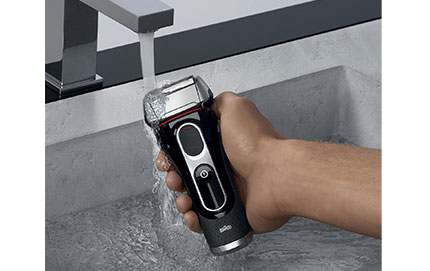 Bear in mind that unclean shavers may exaggerate acne and infection. So, you need to add this step to your shaving routine.
What is the best electric shaver for sensitive skin in 2023? (In Details)
Challenge Accepted!
It was tough to decide on the best electric razors for sensitive skin. We evaluated the electric shavers depending on the factors that matter. In this case, they were:
Skin Comfort.
Closeness.
Performance on sensitive hard-to-reach areas in your face like (the upper lip, and chin).
Ability to cut stubborn and long hairs (e.g. neck)
Do you need to use them every day, or you can miss days with no issues?
Efficiency on coarse beards and fine beards.
Cost of ownership and consumables.
All choices are 100 % waterproof for easy cleaning and maintenance. Foil shavers took the lion's share as they're the most comfortable.
Braun electric razors claimed 3/6 spots. Why? 
My first-hand experience.
Skin Health Alliance accredited. That's what this respected organization says about their accredited brand:
"Consumers have our assurance that these brands take their scientific and clinical research and the promotion of healthy skin very seriously."
Anecdotal evidence from Amazon Customer's reviews.
Now let's dive deep into each selection.
"A cat can sneeze half down the road and the result would be still enough to make me blush "

Anonymous
IS THAT YOU?
If you're that man, Braun Series 9 is life-changing for you. It's the best electric razor for extremely sensitive skin ( even with conditions like rosacea). It's also the perfect choice if you're searching for an electric shaver for your face and head.
Germany-manufactured Series 9 is the ultimate model from Braun with the latest technologies. It shows great improvement compared to Series 7.
Braun Series 9 provides unmatched performance with impressive skin comfort. So you'll get the best of both worlds.
Series 9 features 5 shaving elements with 2x OptiFoil, a skin guard, and 2 specialized trimmers.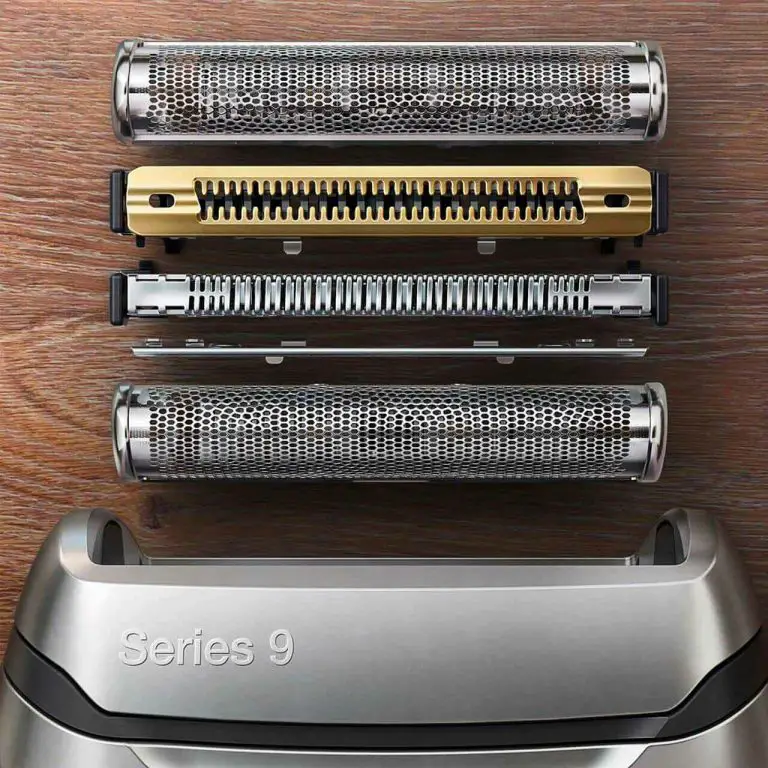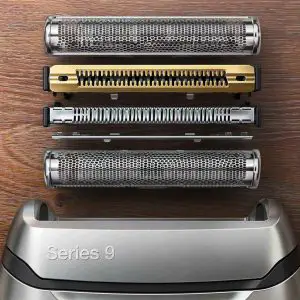 The foils and shaving elements stay cool during shaving. So it gives you a super-comfortable shave with minimal irritation risk.
The Lift & Cut trimmer (Titanium-coated) is one of the greatest improvements to Series 9. It allows the electric shaver to catch flat-lying hair. Moreover, the Direct & Cut trimmer captures hair growing in different directions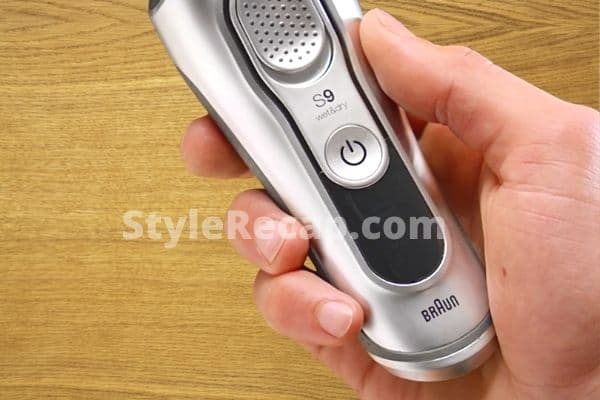 Combine this with SyncroSonic™ technology that produces 40,000 cross-cutting actions per minute, and the result is a close clean shave even for the trickiest hairs on the neck area. 
It also explains why Series 9 performs well on a 3-day beard, unlike other foil shavers. Therefore, you don't have to shave every day.
The foil shaver boasts a powerful motor with 10000 CPM (cuts per minute) for efficient hair cutting. That translates to fewer strokes and increased gentleness.
The Braun Series 9 has a 10D Flex head with a Precision Head Lock. So, you get 5 positions to lock the flexible pivoting head. As a result, it can cover more skin surface with great precision in contours and hard-to-reach areas like under the nose and under the jawline.
It is also a great choice for men with coarse beards thanks to the Advanced 32bit chip. It can adapt to the various beard densities and adjust its power according to them. 
So why Braun Series 9 9370cc model in particular?
Okay. Let me illustrate.
There are many editions for Series 9. CC models have a Clean & Charge System while S models do not.
I prefer models that have an automatic cleaning station as manual cleaning in Braun shavers is quite difficult. Also, the cleaning station provides deep superior cleaning and drying to the cassette plus lubrication. This is super beneficial in reducing the friction heat and keeping the cutter cool.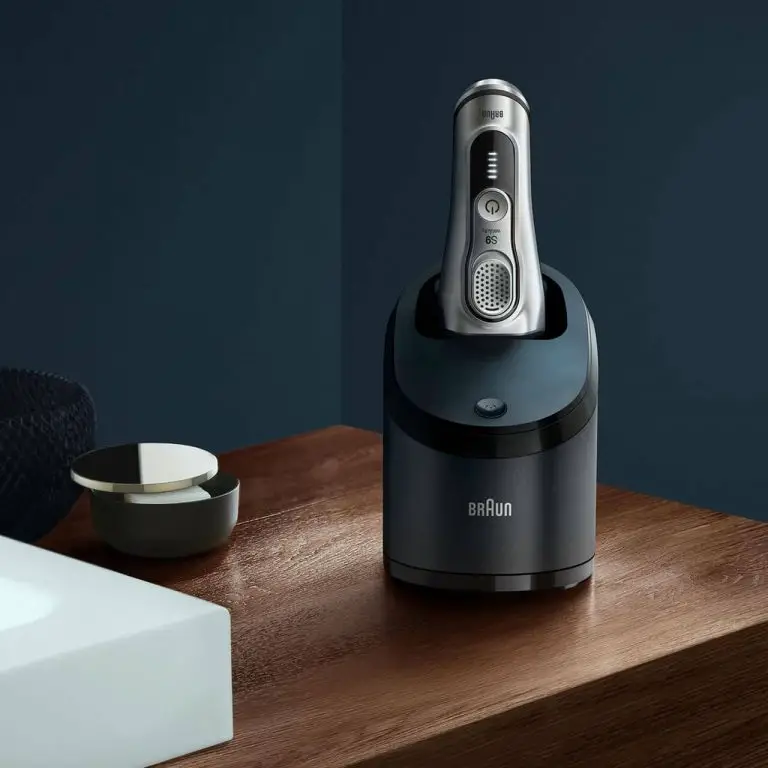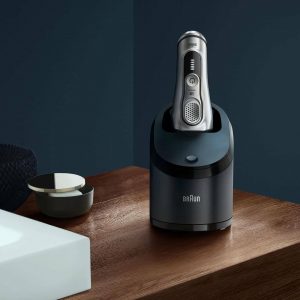 Besides, it supports wet/dry operations like 9370cc but with less price.
Unfortunately, dry shaving models like the 9090cc are now not available.
Bonus: If you're a UK citizen, you may not find Series 9 9370cc. So,  Braun Series 9 9390cc is the best budget-friendly equivalent you can get.
One thing I don't like about the Series 9 is the precision trimmer add-on. It is positioned too close to the main razor which compromises its usage.
Also, the premium shaver will set you back a pretty penny. Yet. it's well worth the money.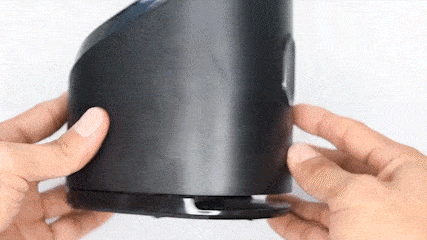 Pro tip: To minimize cost, you can use alternative cleaning solutions. They will give you an equivalent performance.
pros
Exceptionally comfortable.
Efficient on wiry, longer, and flat-lying hairs.
Thorough close shave for head and face.
You can skip shaving a day or two without pulling or yanking.
Less shaving time compared with Series 7.
Great for very sensitive skin and ingrown hair.
Powerful motor and adjustable speed for heavy beards with skin sensitivity.
Handy Cleaning station.
cons
Expensive.
Average precision trimmer.
A little bulky shaving head.
Difficult manual cleaning
If you're a rotary shavers' fan. Philips Norelco 9000 is our favorite rotary electric shaver for men with sensitive skin.
It even slightly outperforms Braun Series 9 in cutting the very coarse stubble on the neck area that grows in all directions. In other areas, Series 9 is unbeatable.
Philips Norelco 9000 Prestige is engineered with skin comfort in mind.
It boasts wider rounder openings to capture more hairs in every stroke. Fewer strokes equal less redness and irritation.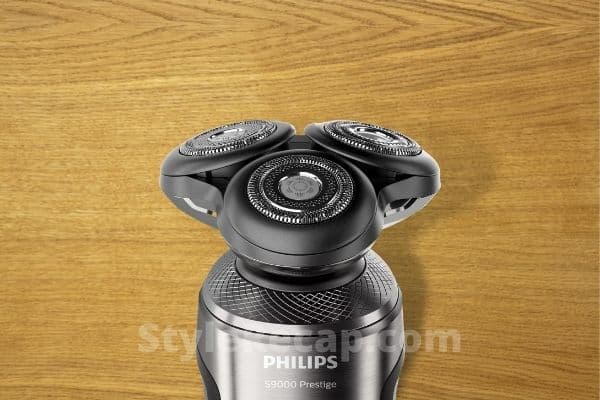 Moreover, SkinComfort rings are coated with metallic pigments to reduce friction. So, It glides smoothly on your skin.
The shaving head also doesn't heat up through the operation. This ensures you get a superb comfortable shave.
Moving from capturing to cutting step,
Philips Norelco electric shaver sports NanoTech precision blades. The sharp blade means less shaving time and less skin contact as well as great closeness. It has almost the same closeness as Braun Series 9 and both come after Panasonic Arc 5 in this aspect.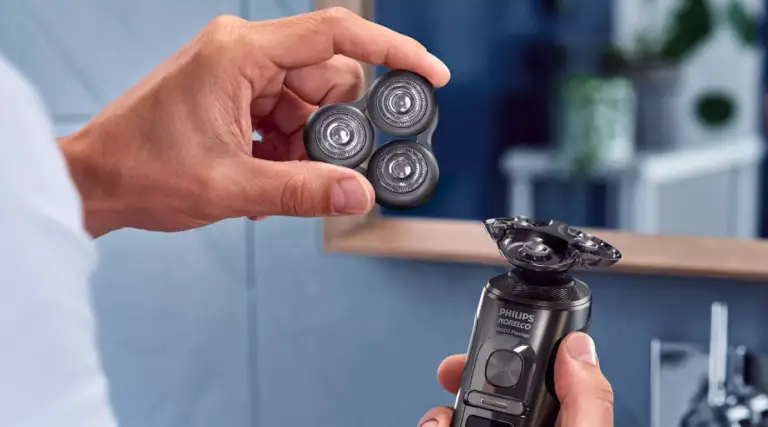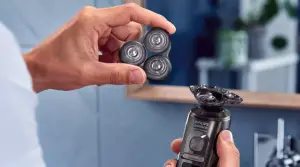 The Philips Norelco shaver includes Multi-direction ContourDetect heads. So, it has no problem navigating through the toughest face contours. 
Add this to the BeardAdapt Sensor that can read your beard density 15 times per second and adapt the power. Now, you can realize why it's our perfect choice for coarse-sensitive beards.
Note: Norelco 9000 can tackle 7-day beard stubble, yet I didn't try it as I shave every day or every other day.
This electric razor provides a customized shaving experience. It has 3-speed modes to choose between. I recommend sticking to the sensitive mode at first. Then, you can slowly move the normal and fast modes if you need a closer shave.
It also supports both wet and dry operations. So you can use it under the shower with shaving gel or foam or on the go.
The elegant skin shaver doesn't include a Smart clean system. So, you need to clean it manually. Although it is a simple 3-step process, some men with arthritis complained about having difficulty with it.
My biggest pet peeve with Norelco 9000 is that it needs multiple passes to clean the upper lip area. Yet, it didn't flare up my skin.
pros
Gentle on sensitive skin.
Clean shaves without itching and redness.
Great for dense beards and 7 days stubble.
A Dedicated sensitive mode.
Efficient neck hair removal.
Follow face curves meticulously.
cons
Limited accessibility for above the mouth region.
Pricey.
If you need a premium shaving quality without breaking the bank, then Series 790CC fits the bill.
It's our best value. Braun 7 Series 790CC will give you almost 90% of what Series 9 presents.
Efficiency on low-lying hairs and the decreased shaving time are the most significant differences between Series 9 and Series 7.
Wait! Don't get me wrong. Series 7 790CC will shave your neck well. Yet, you might notice few stray hairs left behind and that is where Series 9 excels.
Read my article about Braun 7 and 9 comparison for more in-depth information.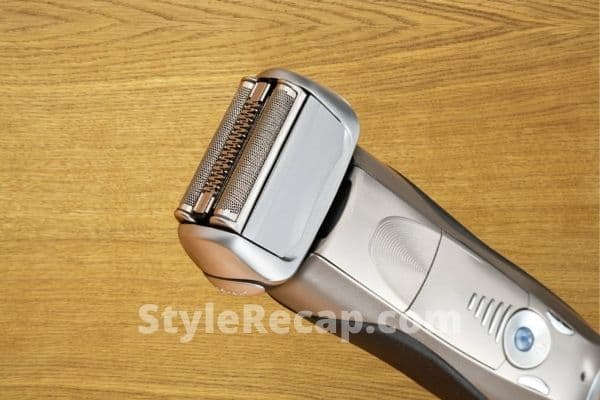 Braun Series 7 is one of the best Braun shavers suitable for sensitive skin. It smoothly cuts your facial hair without leaving your skin covered with red marks, pimples, and razor acne. The incredibly comfortable shave is its normal thing even with thick hairs.
It features 4 cutting elements, 2 micro-foils, a skin guard, and an ActiveLift trimmer.
Foils are super-thin and gentle on sensitive skin. 
The ActiveLift trimmer is equivalent to the Direct & Cut trimmer in Series 9. It allows the shaver to cut stubborn hairs that grow in multiple directions.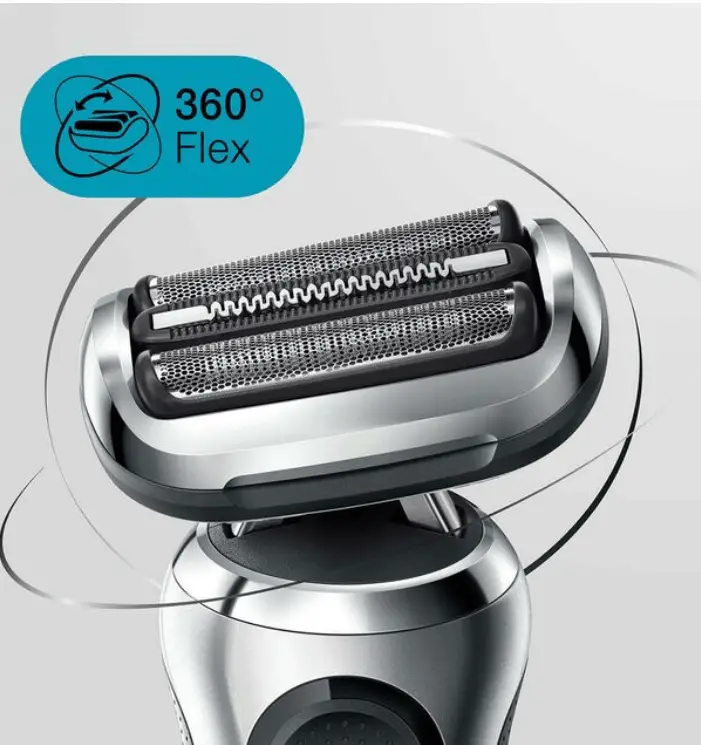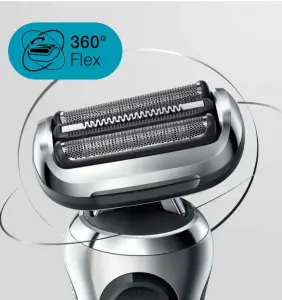 Besides, Braun Series 7 boasts an adaptive shaving motor with 10000 micro-vibrations. This motor reads and adapts to your beard density. That's why Series 7 is effective in cutting coarse and thick hairs.
Its powerful motor runs with 30,000 cross-cutting actions per minute. So, the electric shaver cuts hair as short as 0.05mm. Remember! Close shave means fewer strokes needed to reach your target and increased comfort.
The skin guard's job is to straighten and protect your skin in every stroke from nicks and cuts.
The 8-direction flexible head and floating shaving elements adapt to your face curves. 
Furthermore, the shaving head is slimmer and more nimble than Series 9's one. So, Series 7 provides superior performance in hard-to-reach places, especially on the upper lip area.
Series 7 790CC is the official representative of Series 7 models in Braun marketing activities. You can only use it for dry shaving. If you're looking for a dry/wet electric shaver, consider Series 7 7865CC as an identical option.
However, dry shaving with series 7 is more than enough when it comes down to comfortability.
I always recommend buying Braun models with an included clean station. It is very practical and convenient for deeply cleaning the shaving head. This is super useful in reducing the risk of infections and acne.
Note: Consider 3rd party cleaning solutions if you want to save some bucks.
pros
Extremely comfortable and gentle.
Suitable for coarse beards and very sensitive skin.
It's as close as Series 9.
Easily maneuverable on the hardest areas under your nose.
Budget-friendly option compared to series 9.
Superior precision trimmer for sideburns and mustache handling.
cons
Average performance around the throat and Adam's apple.
Replacement foils are slightly expensive.
This is the best electric shaver for a close shave with sensitive skin. But remember, you need to use it with shaving cream or foam to get irritation-free results.
The Arc 5 is the latest premium electric shaver from Panasonic. As the name suggests, Arc 5 has 5 cutting elements.
Panasonic ES-LV9Q is the newly redesigned variation of this family. Unlike the previous models, it showed a real improvement in the skin comfort level. Yet Braun electric razors are still superior in this aspect.
Foils are remodeled to provide a gentler experience to your skin. Besides, the addition of 2 rollers allowed the electric razor to glide easily on your face. That means you don't need to apply any extra pressure.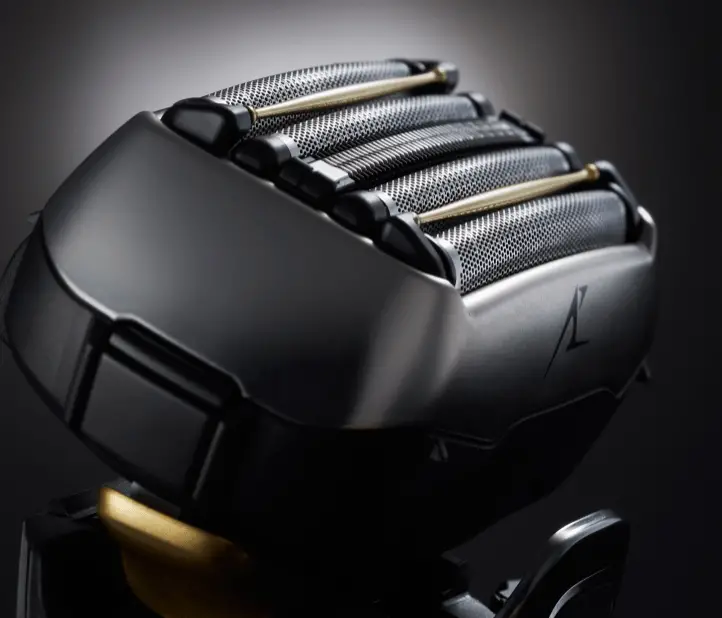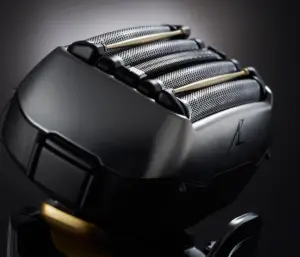 The brushed aluminum body is a great aesthetic bonus. 
Thanks to Lift-Tech Foil, the arched foil remains in close contact with skin for extremely close cuts.
Panasonic Arc 5 features the most powerful motor in the market with 70000 cross-cutting per minute. 
The foil razor sports Ultra-Sharp precision blades. These blades enable the shaver to cleanly cut hairs at the skin level. That explains why Arc 5 provides insanely close shaves identical to those you get from a safety razor.
Active Shave Sensor Technology detects different hair growth patterns on your face. Then the motor applies less or more power as needed.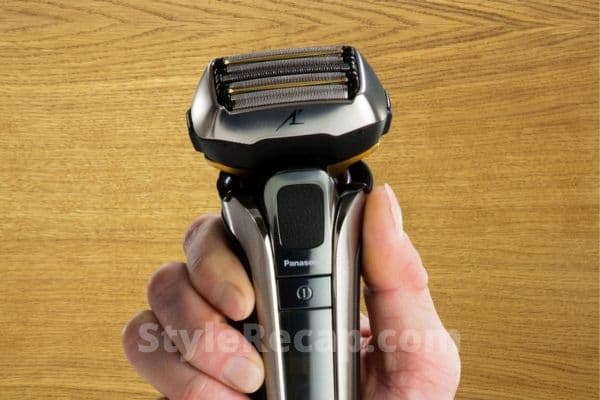 The Multi-Flex Pivoting Head in Arc 5 follows your facial contours for more precision. So, fewer passes are needed to achieve a close shave.
Panasonic Arc 5 has wet/dry features. Yet, if you want the smoothest closest shave with minimal razor burn, wet shaving is your best friend here.
Arc 5 struggles to cut the long and flat-lying hairs. So, it's most useful if you shave every day.
Although the cleaning station performs well, it's an unnecessary expense. That's because it is amazingly straightforward to manually clean.
Read More: I wrote an article about the differences between Panasonic Arc 5 and Braun Series 9.
pros
Suitable for men with sensitive skin seeking the closest shave.
Super-powerful
Very close
Hypoallergenic Ultrasharp Japanese blades.
Great with wet shaving.
Easy manual cleaning.
The pop-up trimmer is more visible and useful than Braun shavers.
Surprisingly quieter than Braun series 9.
cons
Not suitable for very sensitive skin.
Harsher than Braun Series 7 and 9.
Pricey
Not effective on long, wiry, and flat-lying hairs on the neckline.
Not the perfect choice if you don't shave every day.
Bulky shaving head
If you're a beginner or looking for a cheap option, this our budget electric shaver that suits sensitive skin.
This electric razor doesn't come with bells and whistles you find with Braun Series 7 and 9. Yet, you get comparable performance and surprisingly true comfortable shaves. 
To be honest, you don't get the same performance and closeness of high-end products. Yet, it's more than enough if you have fine to medium facial hair.
I only recommend this foil shaver for daily shavers, as it suffers from cutting long hairs. It's also suitable for a teenager with acne-prone skin given its price is very reasonable.
Braun Series 3 has 2 Optifoil and one specialized trimmer. 
The pressure-sensitive blades retract to protect your skin and give you a gentle smooth feel.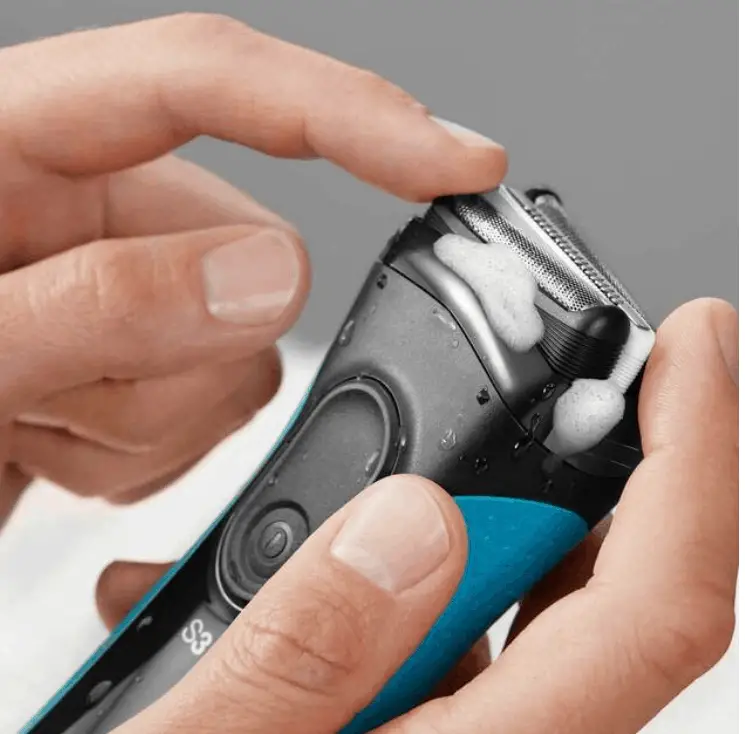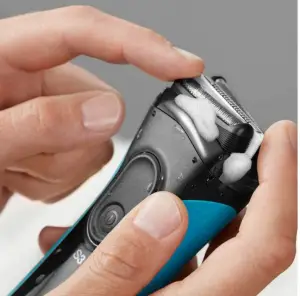 The specialized trimmer is designed with MicroComb technology to capture more hairs in one stroke.
The Series 3 includes wet & dry features. So you can use it in the shower with no problem. I prefer using wet shaving to enhance skin glide and comfort and for a closer shave.
I also strongly recommend adding pre-electric shave lotion to your prep work regimen if you're a dry shaver. I've seen some good reviews about Speick & Tabac and Lectric shave. Yet, I would not use them as they contain alcohol that might worsen my skin dryness.
I usually use American Shaving Pre Shave Oil . I like its natural formula. It uses light and fast-absorbing oils for conditioning my skin before shaving.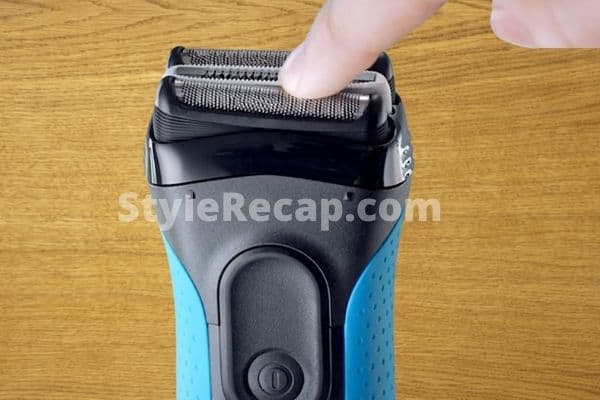 Compared to Panasonic Arc 3 and other foil shavers that fall into the same price range, Series 3 shows better performance cutting the 3 days stubble.
pros
Appropriate for sensitive skin.
Beginner-friendly
Affordable price
Cheap replacement heads.
cons
Don't fit the dense and coarse beards.
Not efficient on long and wiry hairs.
Not as close as premium Braun models.
SmartClean station for the 7500 has no drying function, where the 9700 station dries (in 4 hours)
if you shave wet you'll need to rinse the head more often./misleading picture – the cleaning station is gigantic/it did not come with the trimmer attachment
This rotary shaver is specially designed for sensitive skin. So, if like rotary shavers, this electric razor is our second-best in rotaries. It also comes with less price than Philips Norelco 9000 Prestige.
I admit I've had a hard time choosing between Norelco 7500 and Norelco 9700 to insert into this list.
Both electric razors provide almost the same level of closeness. Yet, Norelco 7500 is cheaper (about 100 $) and noticeably more comfortable thanks to comfort rings. It also has an edge in hard-to-reach sensitive areas and around the neck.
Norelco 7500 features Comfort Rings with anti-friction coating. So, the razor glides smoothie across your facial hair. The result is a more soothing experience with reduced irritation and itching risk.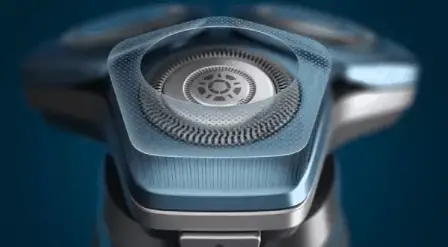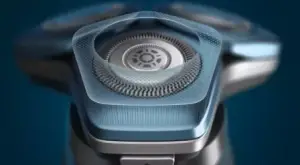 Gentle Precision Blades ( vs V-Track Precision Blade on 9700) cuts hair smoothie without pulling and yanking.
The shaver head comes with DynamicFlex Technology. That allows the head to float in 5 directions and follow your facial contours to catch more hairs in every stroke.
The nimble shaving head's design enables it to greatly perform in the area underneath the nose. Yet, there are some missed spots when cutting neck hairs. You need to run the electric razor over this area many times. 
It claimed the 4th spot on the closeness scale in our list. It comes after Arc 5,  Braun Series 9, Braun Series 7, and Norelco 9000 respectively.
Philips Norelco 7500 features AquaTec wet and dry seal. So, use it for a quick dry shave or a refreshing wet shave with shaving cream or gel. Yet, you need to rinse the shaver head more often if you shave wet.
This electric razor doesn't come with speed modes, only an on/off button. This means more limited options and less customization.
The shaver comes with a SmartClean System that has plenty of roles. It cleans, charges, and lubricates the head. Unlike Norelco 9700, it doesn't dry. So you need to air dry the shaver, especially if you shave dry.
Also, the cleaning unit is large and needs more space. Mostly, it won't fit your bathroom cabinet.
pros
Comfortable
Suitable for thick hair with sensitive skin.
Less expensive than Norelco 9000
Wet/dry features.
Nimble design.
100 % waterproof.
cons
Need multiple passes to clean up neck hairs.
Gigantic cleaning unit with no drying function.
No speed modes.
The battery indicator doesn't show the percentage of charge.
Now, my watch has ended:)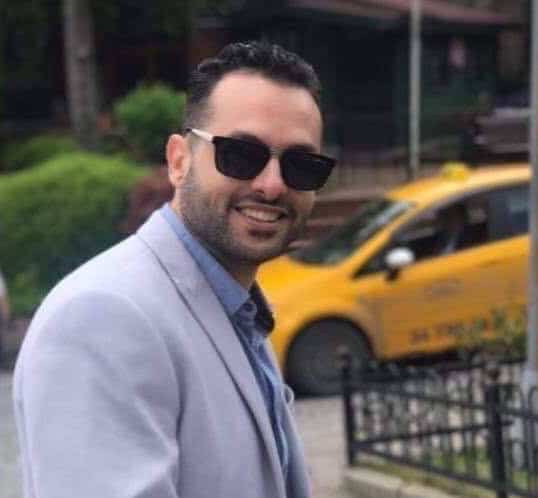 I'm really passionate about shaving and grooming. I shave my friends' hair as a hobby and totally enjoying my time writing about shavers and razors. My main job? Ok, I'm a pharmacist!