In a hurry? Our closest shave electric razor is Panasonic Arc 5 ES-LV65-S.
If you decided to switch from manual razors, you might have tried a lot of electric shavers searching for the closeness of the shave with no success.
Getting a close shave with an electric razor is not an easy task. I admit it. There are tons of electric razors and all of them claim that they give the smoothest shave. Worry not, I have tested them all.
So, whether you are a new user or have experience with electric razors, be prepared to discover the best electric shaver for close shave that will give you the BBS feel of a DE razor or cartridge.
It took me about two days of research moving between forums, subreddits, Amazon customer reviews, expert opinions, and my own tests and trials to set these picks together.
Let's get started.
Panasonic Arc 5 ES-LV65-S
BaBylissPRO Barberology 
Andis 17150 ProFoil
We review products independently, but we may earn affiliate commissions from buying through links on this page as an Amazon Associate.
Test Result of the closest Shaving electric razors In 2023 (At A Glance)
Panasonic Arc 5 ES-LV65-S__ Best electric shaver for a close shave 
Panasonic Arc 5 ES-LV9Q__For guys with slightly sensitive skin who needs closer shaves
BaBylissPRO Barberology FX 02__Closest shave electric razor for head
Andis 17150 ProFoil__Budget choice
Braun Series 9 9370cc__ Extremely sensitive skin choice
Closest shave men's electric shaver 
These picks are ranked according to the level of closeness of the shave. Yet, some picks are equally close. In this case, other factors like efficiency, thoroughness, precision, and skin comfort determined the winner.
#1. Panasonic Arc 5 ES-LV65-S
The ES-LV65-S is the closest shave electric razor for the face. It's also the closest foil shaver on the market right now.
As a rule of thumb, Panasonic electric razors outperform its highly regarded contenders like Braun from the closeness of the shave standpoint.
The ES-LV65-S belongs to the 2nd generation of Panasonic's top-of-the-line family, the Arc 5. 
The Arc 5 family has various models that almost have the same shaving performance in terms of closeness of the shave. Yet, the latest generation of the Arc 5 shavers, the 3rd generation, showed a little bit increase in the comfort of shaving. 
At the same time, the 3rd generation of Arc 5 shavers, like the ES-LV9Q, tend to be on the pricier end. That is the reason behind choosing the ES-LV65-S as our favorite option.
The ES-LV65-S ticks all the boxes of our standards for an electric shaver that gives a very close shave. It's the best value for money as it offers all the Arc 5 features at a reasonable price.
The shaver head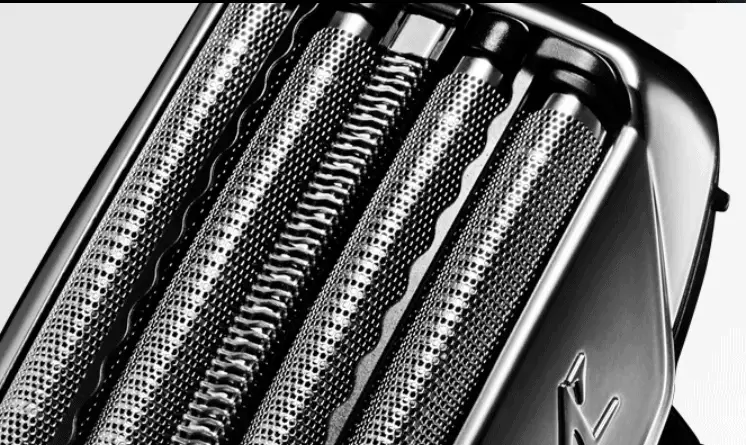 The shaver comes with 5 curved, extremely thin foils with a huge amount of apertures in every foil. So, this Panasonic electric shaver captures a massive number of hairs in each stroke and cuts them efficiently.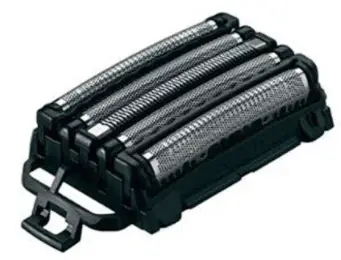 The ES-LV65-S features a big shaving head with a 5-blade system to achieve fast and effortless cutting. The size of the head enables the shaver to cover a large surface area in every stroke.
Every blade is honed to a 30-degree angle making it ultra sharp. Hence, these blades are capable of cutting the hair at the skin level without leaving a stubble. 
The outer foils and blades are made from hypoallergenic stainless steel to minimize shaving-induced irritation and improve comfort. 
The Multiflex pivoting head follows your facial curvature to give you a thorough shave across the trickiest areas in your face like the area under your nose. 
The Active Shave Sensor Technology is a great addition. This sensor recognizes your beard thickness and changes the shaver's power according to it. So, if you have a dense beard, you will get a smooth, even cut without any patches.
Motor
Like other Arc 5 family members, the ES-LV65-S has a 14,000 CPM linear motor. This power is more than enough to tackle any hair type or length rapidly. You can shave your face, neck, and head in 3 to minutes!
Wet/ dry operation
The ES-LV65-S supports both wet and dry shaving. So, you can use it with shaving cream or foam and it also has no problem with dry shaves.
This model comes with no cleaning station which is a great benefit as the clean of Panasonic shavers is easy as one, two, three. 
The absence of the cleaning station besides being an older generation contributed to the very reasonable price of the ES-LV65-S.
A side note: If you live in the UK or Europe, you might not find the ES-LV65-S. You can opt for the ES-LV67. It's almost identical to the ES-LV65-S and uses the same blades and foils. The only difference is that the ES-LV67 has a revised body.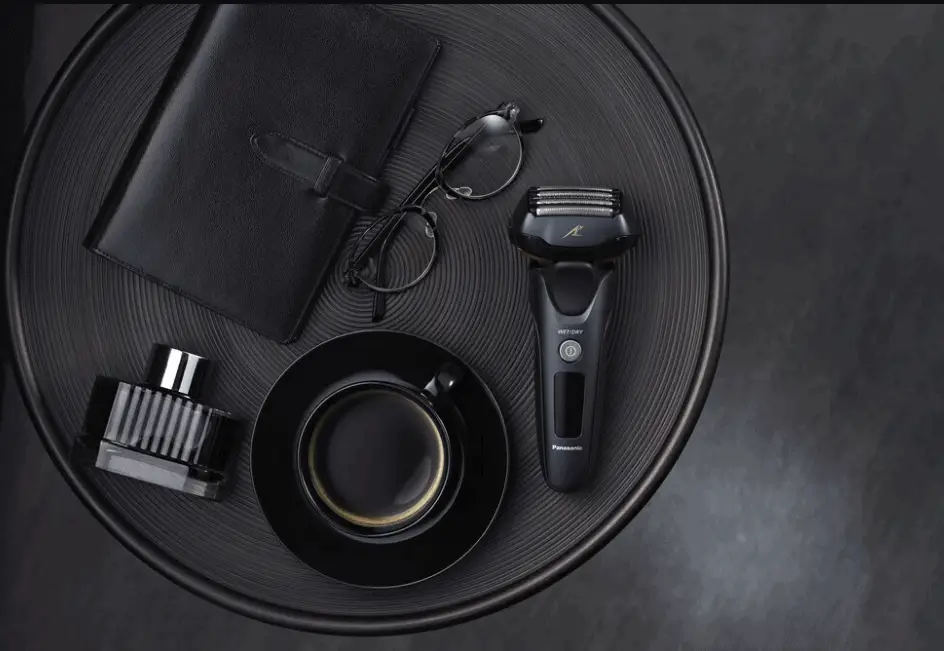 The shaver is also equipped with a pop-up trimmer to fine-tune your sideburns and your mustache. This trimmer is vital to use if you have a long stubble to trim the longer hair before shaving to get the smoothest shave.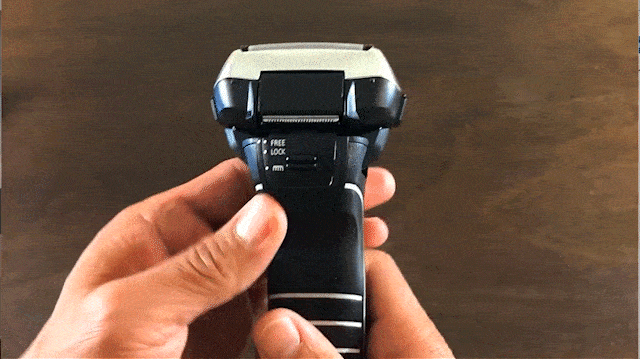 With these features combined, the ES-LV65-S is considered the equivalent of the Gillette razor in terms of closeness of the shave.
Pro tip: Although the Arc 5 line is advertised as a facial hair electric shaver, it works seamlessly on the head. You'll be surprised how smooth your head feels and takes about half of the time a devoted head shaver, like Skull Shaver Pitbull Gold PRo, takes.
Ultra-thin foils
Super-sharp blades
Extremely powerful motor.
Pivoting head for more efficient shaves.
Suitable for all types of beards including tough beards.
High value for the price.
Superior shave for the face and head.
Wet/dry shaving capability.
A standalone trimmer to cut long hair before shaving.
The bulky head limits its maneuverability in narrow areas like the above lip region.
Not the perfect choice for men with sensitive skin.
Less comfortable compared to Braun Series 7 and 9.
#2.Panasonic Arc 5 ES-LV9Q
The ES-LV9Q from Panasonic is one of the smoothest electric shavers out there. If you want a very close shave with a more comfortable shaving, hassle-free experience compared to the ES-LV65-S, this one fits the bill.
The ES-LV9Q belongs to the 3rd generation of the Panasonic Arc 5 line. Like ES-LV65-S, the ES-LV9Q features brilliant 30-degrees nano blades and the 14 000 CPM motor. Yet, it has some improvements in the comfort and aesthetics aspects. 
Here are the main differences:
A remodeled foil with the addition of two slider's rollers to allow the shaver to glide over your face. These rollers stop you from pushing the foils too hard on your skin.
The shaver head utilizes new suspension technology making it more elastic. This enables the head to move at a 360-degree angle ( in all directions. So, the shaver head remains in close contact with the skin for extremely close shaves.
The middle trimmer is called the comb blade and it cuts the longer whiskers in a pre-shaving step. Then, it delivers the hair to the two adjacent foils called the quick-lift foils. These two foils capture the flat-lying hair under and the chin.
The body of the shaver is retouched with brushed aluminum.
This shaver comes with a cleaning & charging station.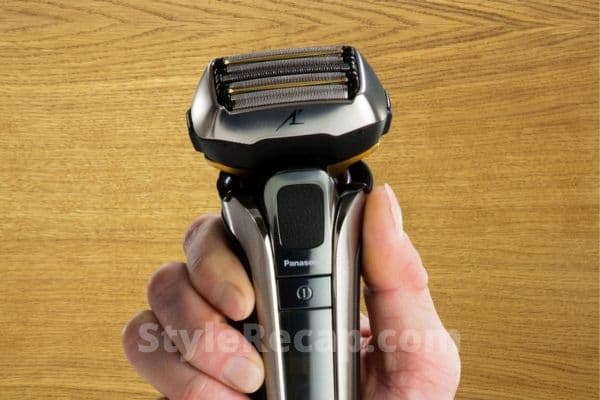 So, the ES-LV9Q is more appealing in comparison with the previous generation thanks to the brushed aluminum body.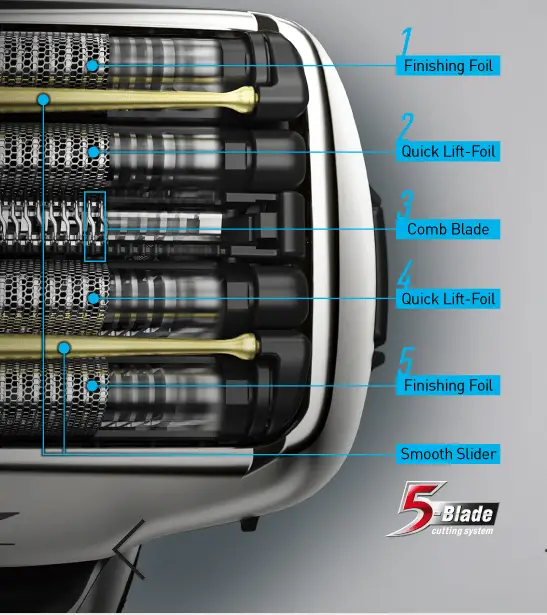 The slider's rollers enhance the comfort of the shaver. So, the ES-LV9Q is suitable for guys with sensitive skin to some extent.
The comb blade foil improved the Panny capability of cutting wiry, flat-lying, and longer hair. Yet, the Braun Series 9 still excels in that point.
In general, Panasonic electric shavers work best on short hair (2 to 3 days stubble). So, use the pop-trimmer before shaving to get the optimum results or you have to shave frequently.
The cleaning & charging station provides a seamless shaving experience. Yet, it's not needed in the case of Panasonic shavers as I mentioned before. 
The addition of the cleaning & charging station and being the flagship of the 3rd generation of the Arc 5 line are the main reasons for its relatively higher price.
A side note: If you live in the UK or Europe, you can buy the ES-LV6Q. It's cheaper as it doesn't have a cleaning station. Yet, it's not available in the USA.
In short, the ES-LV6Q is an electric razor that shaves as close as a blade without a lot of trade-offs. Buy it if the price is not your main concern.
Enhanced ability to cut stubborn hair.
Super thin foils and high precision, sharp blades.
Powerful motor
Wet/dry operation
Comes with a cleaning & charging station.
More efficient pivoting head compared with the 2nd generation for cleaner shaves.
Improved comfort.
Perfect for heavy beards.
High cost of ownership and expensive replacements.
Still not the best option for sensitive skin.
Not as comfortable as a Braun Series 9.
#3.BaBylissPRO Barberology Cordless Metal Double Foil Shaver FXFS2G
The Babyliss Pro FXFS2G is your ticket for the closest head shave and the perfect baldness look.
During the research phase of this article, I asked my barber to recommend me an electric razor that cuts well. He strongly recommended the FXFS2G. He uses a hair clipper to fade his client's head and then uses this shaver to give it an extra smooth touch. 
I tried the razor and I was there for a surprise. It gave me a perfect tight shave in 4-5 minutes. The Babyliss Pro Foil FX 02 left nothing but smooth skin.
This foil razor is a professional tool that is used by a lot of barbers. The FX 02 feels sturdy. This workhorse feels easy at your hands. It's noticeably heavier (in a good way) than most foil razors. This allows for more control and precision.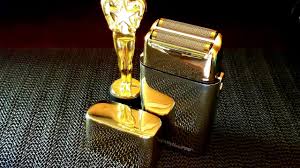 The FX 02 features two gold foils and is made from hypoallergenic all-metal housing to prevent irritation. There's another cheaper version of the FXFS2G that comes with a single foil. Yet, the double foil version is more efficient in cleaning up stubble.
The shaver works on short hair only (1/32" short). You should trim your hair if it grows longer or use a shaving powder before using this finishing tool otherwise you need to shave every day.
The FOILFX02 boasts a powerful rotary motor (not linear like Braun and Panasonic shavers). So, it takes much less time to cut hair compared with Andis ProFoil, its direct cheaper competitor. It gives you 3 hours of runtime after a full charge and holds its charge well.
The Babyliss Pro excels on skull shaving, but it has average performance on facial hair especially for the short bristles in the neck area.
.This shaving machine feels premium with its chrome finish. Yet, some users complained that the chrome starts to flake off after a while.
Unlike Andis ProFoil, it has a full metal cap to protect the foils during travel or transport.
This electric razor supports only dry shaving. So, you can not use the razor under the shower.
I was between choosing the Babyliss FXFS2G and the Panasonic Arc 5 for the first position in this list. Yet, I settled on the Panasonic Arc 5 for the following reasons: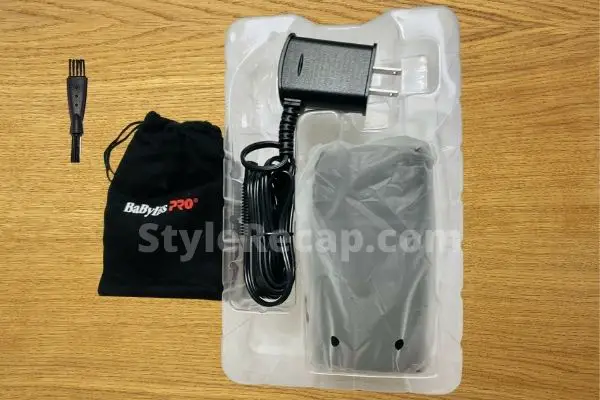 The FOILFX02 comes with no trimmer add-on. So, you need to have a complimentary trimmer. The Arc 5 features a pop-up trimmer.
The FOILFX02 is suitable for dry shaving only while the Arc 5 has wet & dry capability.
The Arc 5 is a bit superior for face shaving.
The Arc 5 ( ES-LV9Q) is a little forgiving for men with sensitive skin.
The FOILFX02 works best only on a 1-day beard while the Arc 5 performs well on a 2 or 3-day beard.
In short, The FOILFX02 is an incredible shaver that takes your hair from a shadow to a BBS look.
Super close head shave.
Perfect for maintaining fades and bald hairstyles.
Rapid operation for everyday morning shaves.
Well-constructed
Metal cap to keep the foils intact.
Easy to clean
Adequate run time for about 12 shaves.
Authentic look
Cheaper than high-end shavers like Panasonic Arc 5, Philips Norelco, and Braun Series 9.
Works on 1/32" short hair only which means you need to shave daily.
No pop-up trimmer.
Dry shaving only.
Not the best choice around the neckline.
You can't clean under faucet water.
Loud.
#4. Andis 17150 Pro Foil Lithium Titanium Foil Shaver, Cord/Cordless
This is our budget choice to achieve skin-close shaves. It's our runner-up for skull shaving.
Andis ProFoil is a popular finishing fades razor that you can find at every barbershop and hairstylist.
I was between Andis ProFoil and Wahl Finale to be our budget pick. I chose the ProFoil as it gives a smoother shave. It's quieter and cheaper.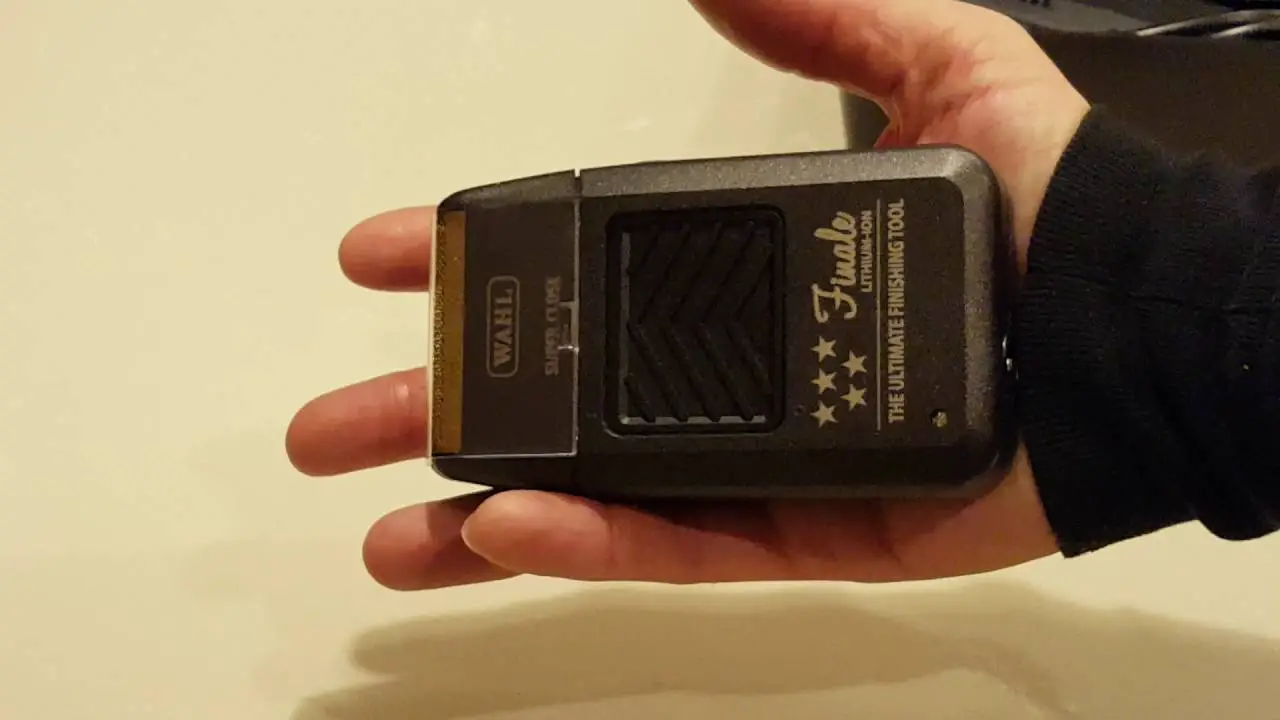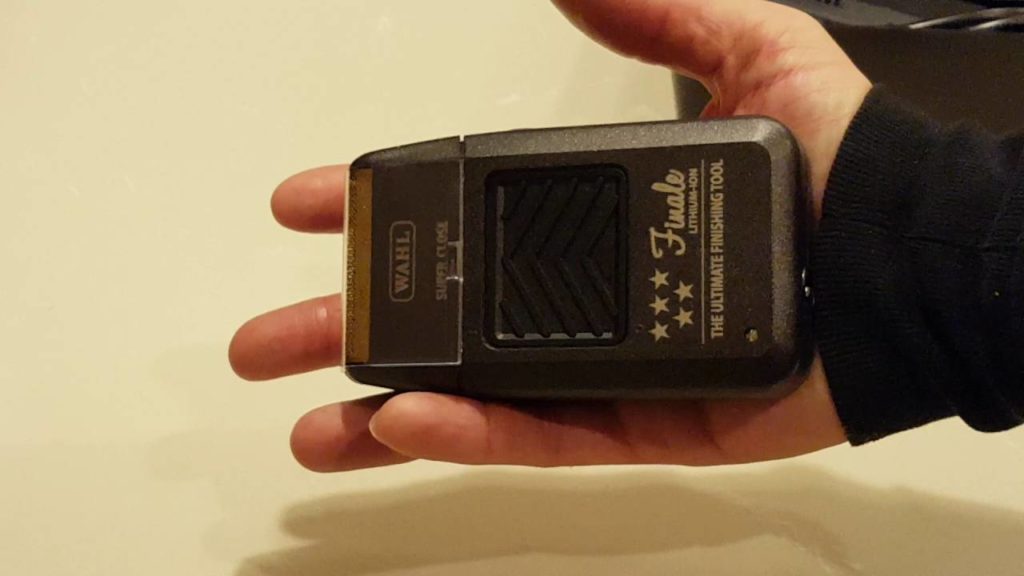 The Andis ProFoil comes with two titanium, hypoallergenic foils. It has one of the thinnest foils I've seen. That's why it gives your skin a butter smooth feel. 
Also, this is the main reason that makes the foils wear out quickly. You need to change the foils approximately every 6 months. Fortunately, the replacement foils are dirt cheap.
The ProFoil is as close as Babyliss FOILFX02. Yet, the battery runtime of the Profoil is only 80 minutes. This is adequately good considering the difference in the price.
Like the FOILFX02, the ProFoil is a dry shaver that you can't use in the shower. This also means that you can't rinse this electric razor under the tap water which is a bit annoying.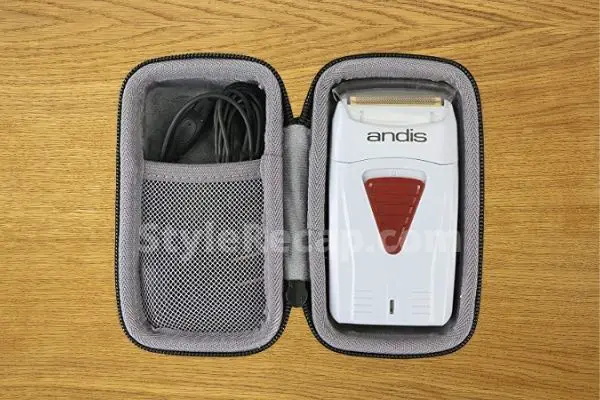 Yet, it's pretty straightforward to clean with a cleaning brush or a can of compressed air to remove the hair dust.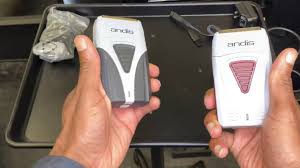 Again, the ProFoil is designed to cut super short hair only. It works best on a 1-day stubble or even in a 2-day stubble if your hair grows slowly. So, you need to shave daily to maintain a baby skin soft feel.
Unfortunately, this electric razor is not suitable for the face and particularly on the neck region. The hair on the neck grows in different directions. It failed to remove the flat-lying hairs on my necks after multiple strokes. Sadly, the proFoil left my neck irritated with red patches and a strong stinging sensation.
However, the same rule applies to the Babyliss FOILFX02 in being unable to clean up the neck area, it was more forgiving and a little more efficient.
One of the closest electric shavers.
Works best as a complementary shaver.
Great for bald fades.
Affordable
Reasonable battery life.
Unable to cut long hair.
Cause skin irritation and razor burn.
Only supports der shaving.
flimsy foils.
You can't rinse it under the tap water.
Not qualified for shaving your beard.
#5.Braun Series 9 9370cc
Braun Series 9 9370cc is a high-end shaver that strikes more of a balance between the closeness of the shave and comfort. If you have very sensitive skin and you want an adequately close shave, this shaver is your best bet.
N.B. If you have low-grade skin sensitivity and the closeness of shaving is your ultimate goal, go for the Panasonic Arc 5 ES-LV9Q. It is the best clean shave electric razor with a sufficient level of comfort.
The Series 9 is the flagship line of the giant German manufacturer, Braun. In general, Braun electric shavers are the holy grail of skin comfort in the industry. Yet, Panasonic electric razors are superior in providing a closer shave. This is the main reason behind developing the Braun series 9 line.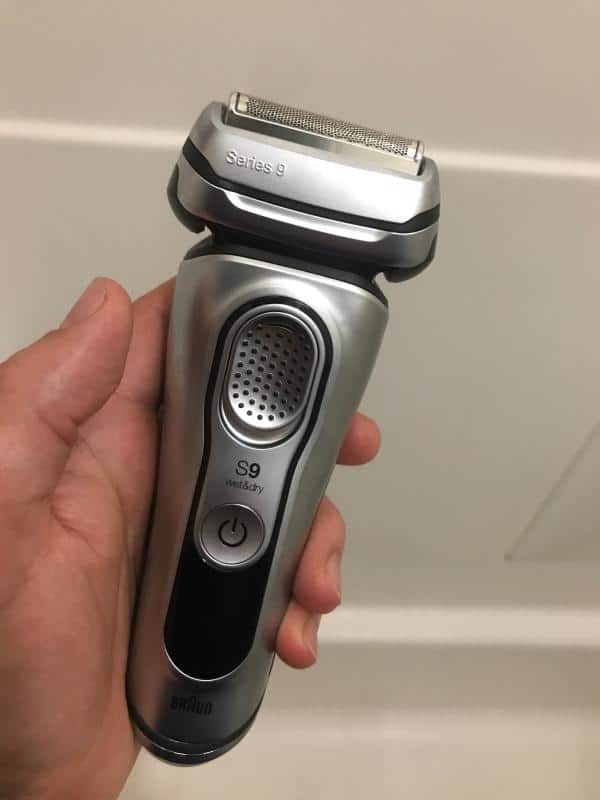 The crowd-pleaser Braun Series 7 stayed for years one of the best selling in the foil electric shavers' category. Yet, a lot of users opted for the Panasonic Arc line for the sake of closeness. Then, the Series 9 was made with the closeness of the shave and precision in mind.
Does the Braun Series 9 succeed in this mission?
Almost yes. Braun Series 9 showed a good improvement in the level of closeness with no change in the comfortability compared to the Series 7. But, the Arc 5 and even the Arc 4 razors are still tangibly closer.
Braun Series 9 has plenty of models. You can find models with ( have the CC letters) or without a cleaning station ( have the S letter). In the past, some variations can only deliver dry shaving. Now, all the Series 9 support wet & dry operation.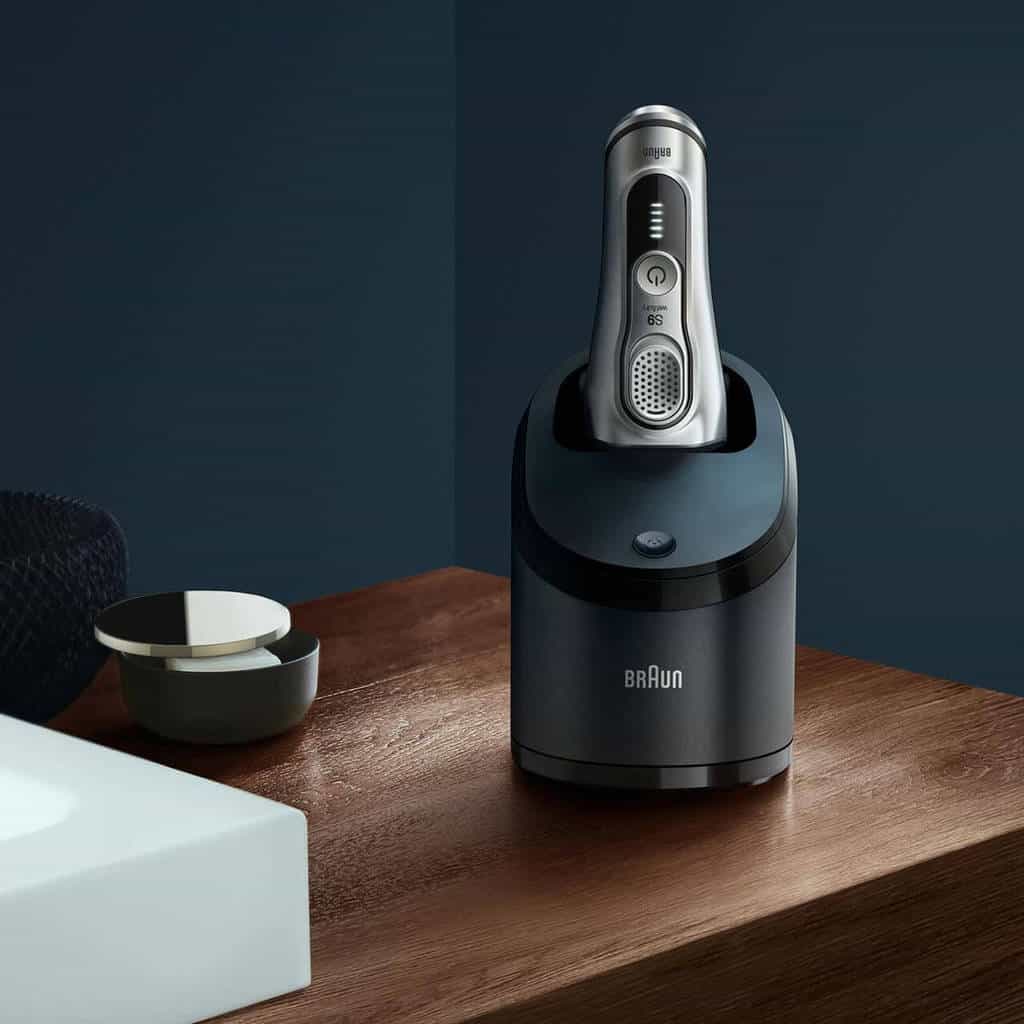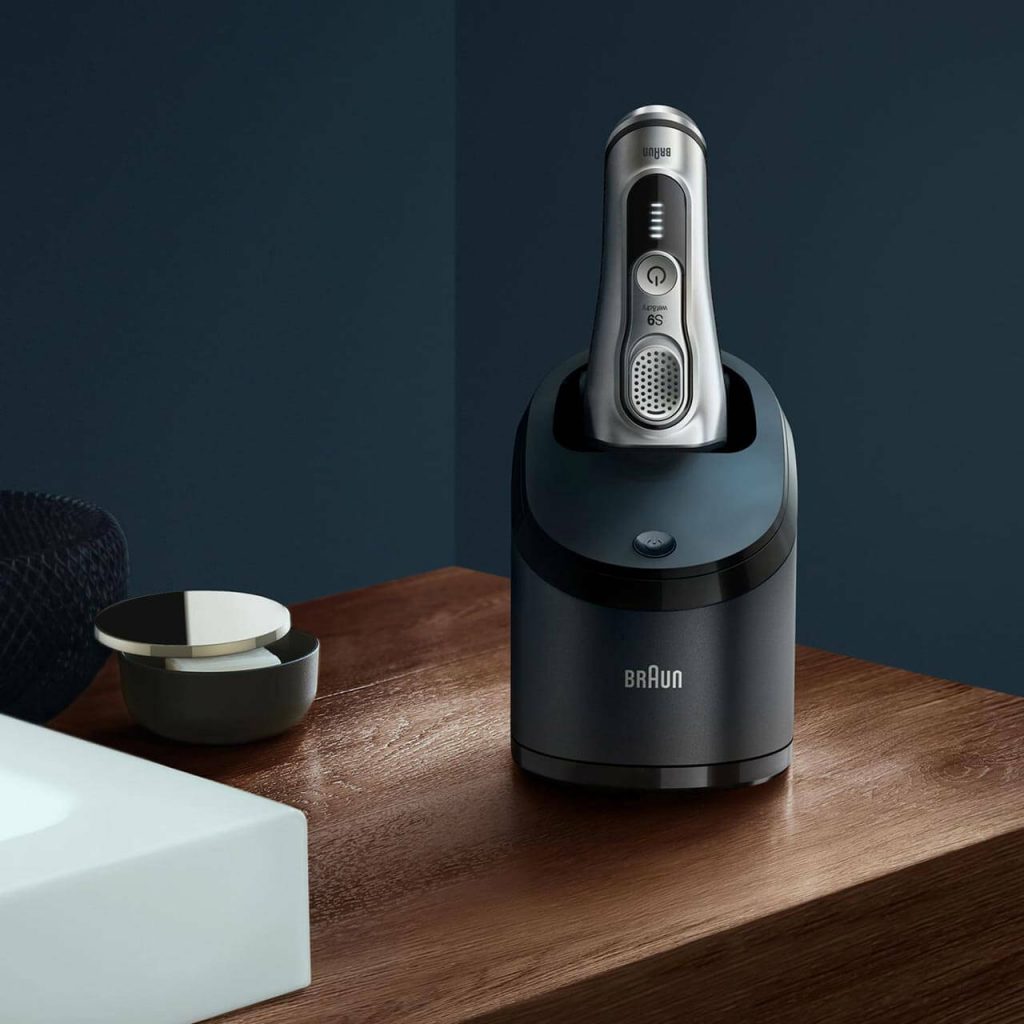 Buy any model that starts with 92 CC or 93 CC. All the Series 9 models provide the same performance. 
The 9370cc ( US citizens) and the 9390cc are my favorite picks in the 93 range. The 9290cc is a great cheaper option, but it is out of stock most of the time. So choose anyone from these three models according to your country and your budget.
Unlike Panasonic shavers, the Clean & Charge station is a necessity when buying a Braun electric razor. Yet, the Braun models with a cleaning station are a bit cheaper than the equivalent Panasonic models.
Manual cleaning is not practical with Braun electric razors. I tried it once before and the results were disappointing. I never managed to thoroughly remove the remaining whiskers and the dirt.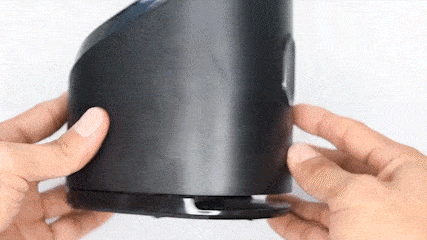 Braun cleaning station is the best practical unit among all other electric shavers I reviewed. It delivers deep cleaning and lubrication with no-fuss, fast and efficient operation. It is well worth the money. I forget to say that the cleaning station is amazingly quiet.
The Series 9 is claimed to cut the hair as close as 0.05 mm. It's the level of stubble that you can only feel but you don't see.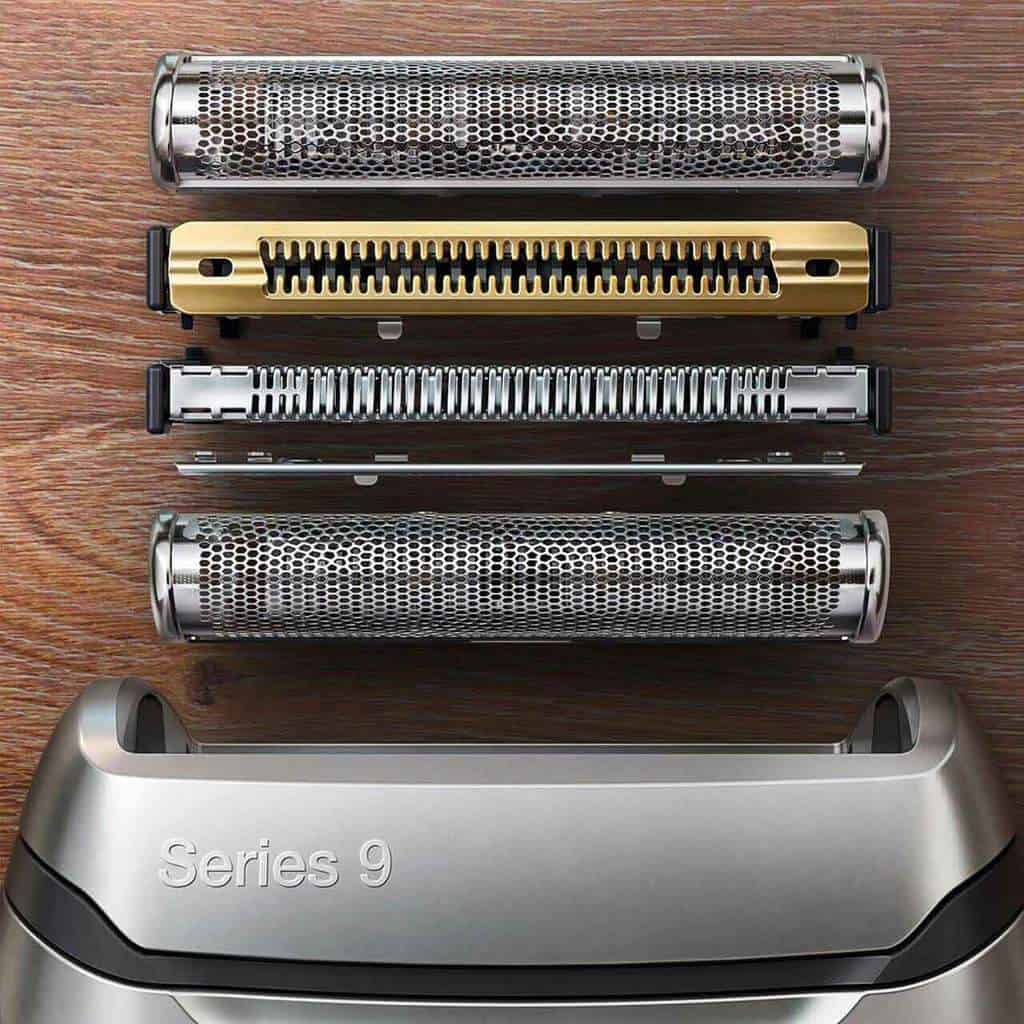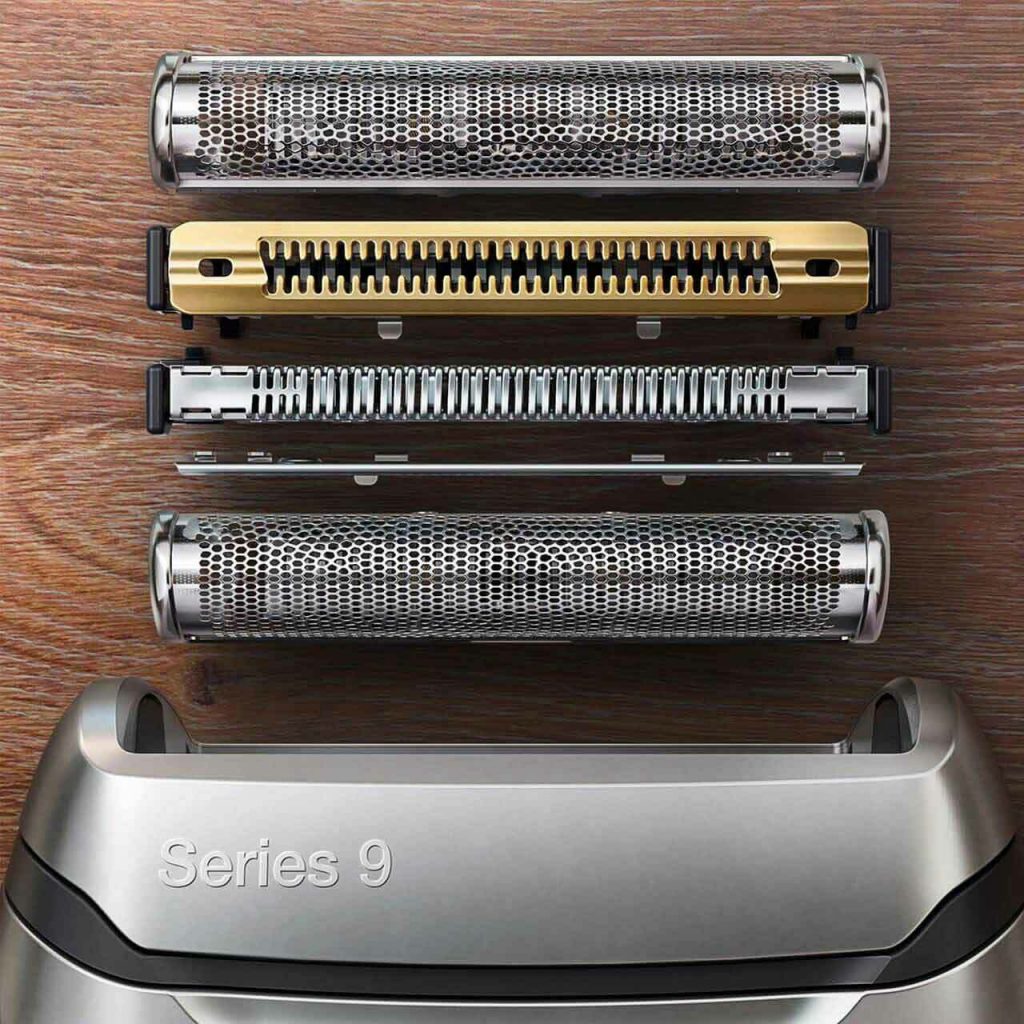 This shaver checked many boxes of our criteria of the best electric shaver for a clean-shaven. It features 10,000 sonic vibrations, a beard density sensor, thin foils, a 10000 CPM motor, and more. Yet, the blades and the motor are what make the Panasonic razors better and closer.
Although Braun Series 9 has the lowest rating in closeness level in this list, it provides the most comfortable shaves and is superior in shaving longer and stubborn hair.
The shaver is quite pricey. Yet, the price of the replacement foils and blades is now lower, especially for 92s/92b/92M cassettes.
Bonus: The Braun Series 9 has an exceptional performance in head-shaving although it is not a popular use.
Extremely gentle on the skin.
Great for men with very sensitive skin
Delivers adequately close shaves for face and head.
Precise and quick.
Pop-up trimmer
Superior in shaving hairs that grow in different directions.
Pricey
Less close than other picks
Hard manual cleaning
Closest shave women's electric shaver
Now, let's discuss the shavers that deliver the smoothest shave for women's legs and pubes.
#6. Panasonic Electric Shaver For Women, Cordless 4 Blade Razor, Bikini Trimmer Attachment, Pop-Up Trimmer, Wet Dry Operation, Close Curves – ES2216PC
This is the closest shave electric razor for legs and bikini area. 
The ES2216PC features 3 hypoallergenic sharp blades that are capable of cutting the hair close to the skin level. 
The foils are flotation to provide the optimal contact between your skin and the razor head. 
Another standout feature is that it boasts a flexible pivoting head to navigate through the leg and bikini area contours.
The ES2216PC is equipped with a pop-trimmer that can work as a bikini trimmer to tame the hair down there before shaving. Just put the 5-length bikini comb attachment and you can shape your bikini region and control the desired hair length.
Thanks to the wet and dry option, you can use the ES2216PC with shaving cream, foam, or shaving gel. You also have no problem doing the trim sessions in the bath.
It's advised to use the trimmer on your legs before shaving if you have coarse or longer hair.
All these features work together to give you a reasonably close shave. It's not as close as the disposable razor can deliver, but it's close enough to leave the house with smooth legs.
The electric razor is gentle on the skin making it perfect for ladies with sensitive skin.
The only downside is that the ES2216PC needs 12 hours to be fully charged and gives 20 minutes of shaving. The runtime is enough to shave your legs for only one time. My advice is to plug it in overnight.
Overall, the ES2216PC is surprisingly good for the price given the quality of shaving it offers.
5-length bikini comb attachment 
Sufficiently close.
A pop-up trimmer
Wet & dry shaving experience.
Sensitive skin-friendly without razor burn.
Great price point.
Weak battery 
Construction quality needs to be improved.
Foil vs Rotary __ Which electric shaver gives the closest shave?
There's no right and wrong answer when choosing between foil and rotary shaver. If closeness of shaving is your main concern, a foil shaver has a noticeable edge.
Most users who used both types of shavers agreed that foil shavers provide a smoother, closer shave.
I've tried many rotary and foil razors before and I second that I got the closest shaves using foil shavers.
Let me explain why foils are better.
Foil screens are much thinner ( a 50–60-μm-thin) than the slotted head (metal combs) of rotary shavers. This means that the physical barrier between your skin and the cutting blades is narrower. So, you can get closer shaves with foil shavers.
Straight and long movements of the foil shaver (linear strokes) are more efficient than the circular strokes of the rotary shaver. Therefore, foil shavers offer more through shaves and high precision without any remaining patches of hair on your beard.
The oscillating blades of foil shavers operate at higher speeds compared to those in rotary shavers. This allows for more power that translates into a cleaner shave. Yet, this also means that foil shavers are noisier and have a higher risk to heat up due to the friction between the cutting elements and the foils.
The design of foils gives it a huge edge in this battle. The arrangement of the apertures in a non-repetitive manner enables them to capture more hair in one stroke. Again, this boosts the closeness of shaving.
Foil razors feature a straight cutting edge underneath the foils. The straight blades are more effective in shaving hair without leaving any stubble.
Generally, foil razors provide more comfortable shaves. So, there's a minimal risk of irritation if you decide to go over the same area repeatedly. This super handy in cutting stubborn, and stray hairs.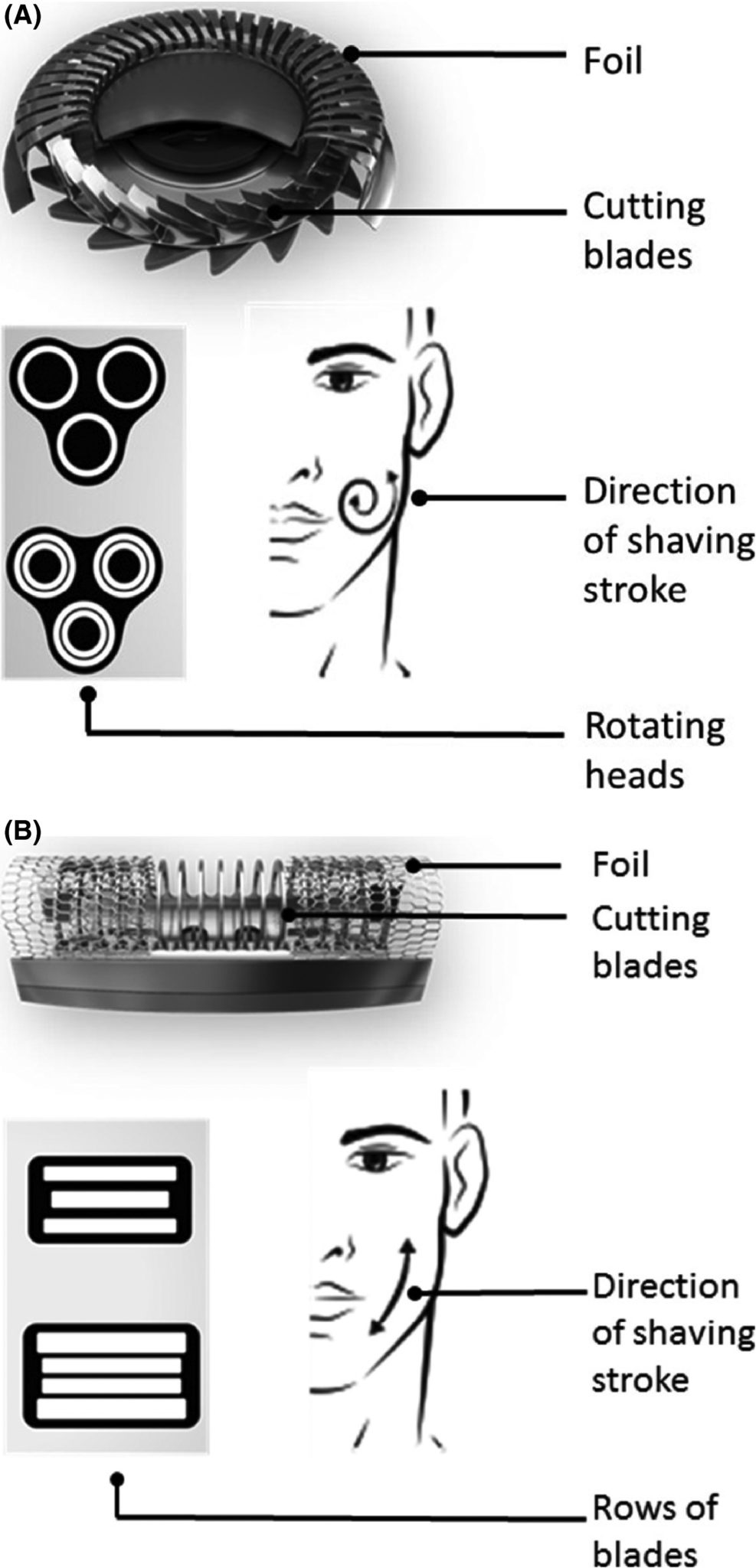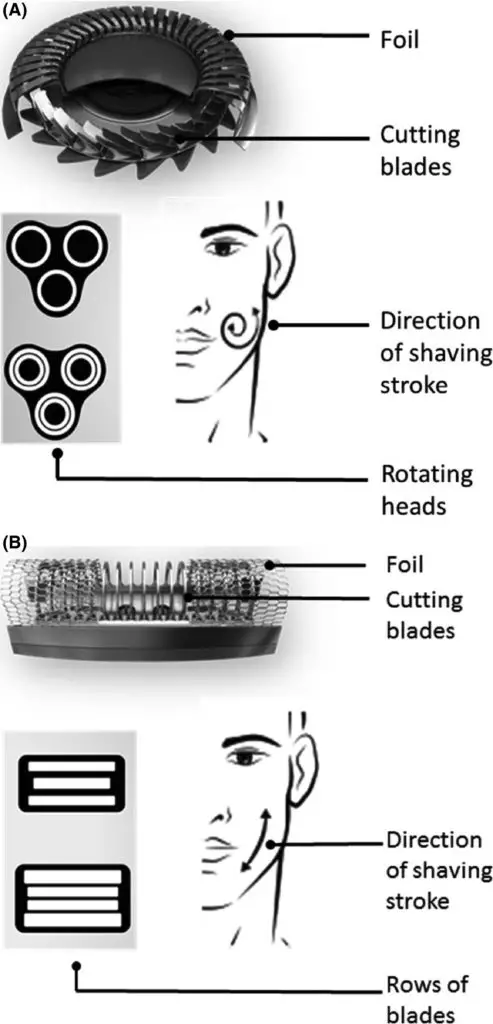 In short, a foil shaver will give you the closest possible shave with an electric razor. It has a smaller physical barrier, a more efficient shaving system and design, and perfect technique.
Remember, it all comes down to your personal preference. Some users tried rotaries and they are satisfied with its level of closeness. Yet, the majority of anecdotal evidence suggests a foil shaver for getting the cleanest shave.
What makes the closest electric shaver?
If you're searching for the best close shave electric razor, here are the most crucial factors you should look for:
Top-notch shaving head
This is the most vital factor from the closeness perspective of an electric shaver. A shaving head consists of an outer foil and a set of cutting blades. Both of these parts must have some characteristics to deliver the smoothest shave.
Foils
Foils are responsible for capturing the hair and delivering it to the cutting system. Yet, they form a physical barrier between the cutters and your skin. This is the main reason why most electric razors aren't as close as a safety razor or a cartridge razor.
Generally, a manual razor doesn't have any boundaries between the blades and the skin. This direct contact allows for cutting below the skin level. That's how the manual razor offers a super clean-shaven look. At the same time, cutting below the skin level causes razor bumps and ingrown hair.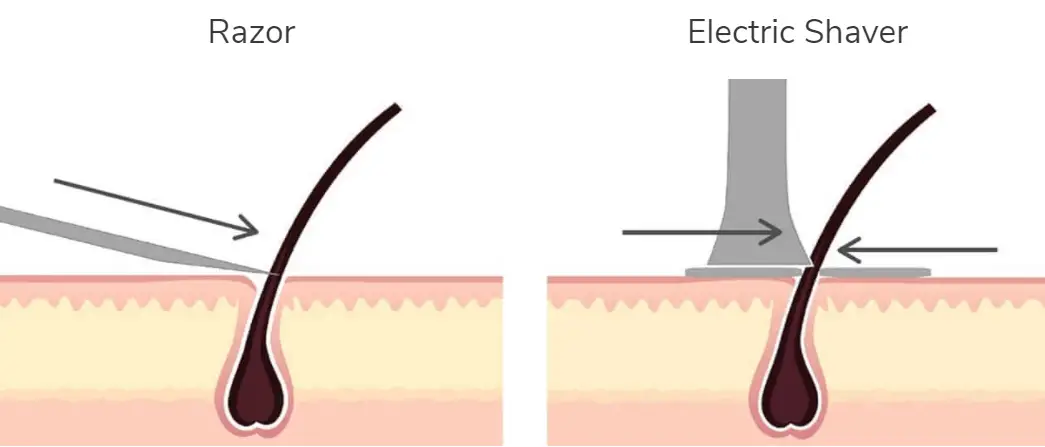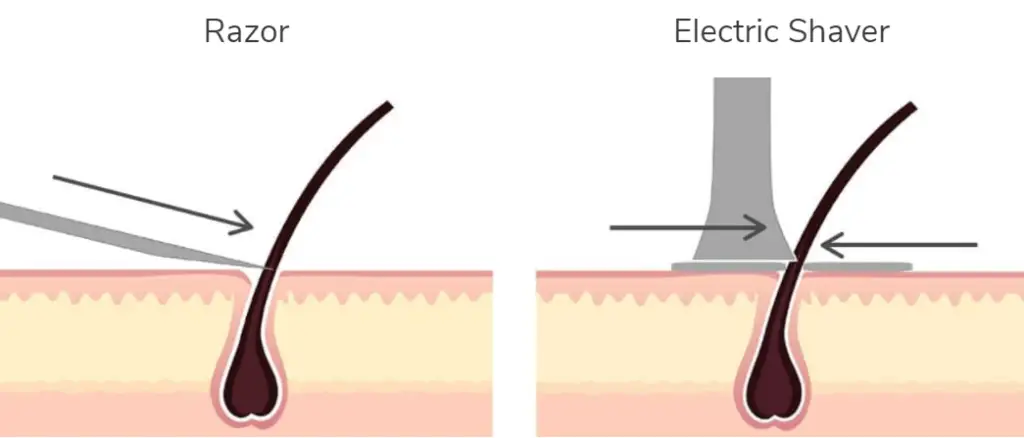 So, to get the minimum hair length possible, your shaving machine needs to have a very thin foil with plenty of openings. 
Thinness
The thinness of the foil increases the direct contact with the shaving blades. Then, these blades can cut the hair very short.
As an industry standard, electric shavers come with a foil thinner than 150 micrometers. Higher-end electric razors feature foils that are 45 micrometers thick.
Apertures
The size, shape, spacing, and number of apertures in the foil determine the closeness of the shave and the efficacy of electric shaving. The openings must have a proper size that allows the hair to enter without irritating the surrounding skin.
Also, the higher number of apertures means that more hairs are captured in one stroke. So, you don't need multiple passes to achieve a close shave. 
High-quality electric shavers utilize a constrained Voronoi tessellation principle in their foil's design. This principle is described as the arrangement of openings in non-repetitive patterns to keep the integrity of extremely thin foils and maximize the number of holes.
A foil could be less than 60 μm thick and contain more than 1000 openings by using this principle.
In short, opt for electric razors that have a durable, thin foil with a high number of apertures to get a cleaner shave.
A pivoting head
A pivoting head follows your facial contours like those found on the chin and jawline. This feature is greatly favorable if your face has rough spots ( common in elderly men) to get baby-smooth skin.
Ultrasonic vibrations
Ultrasonic technology enhances the efficiency of the hair capturing step and increases the hairs removed in each stroke. As a result, you don't have to go over the same area many times with the electric razor.
Cutting blades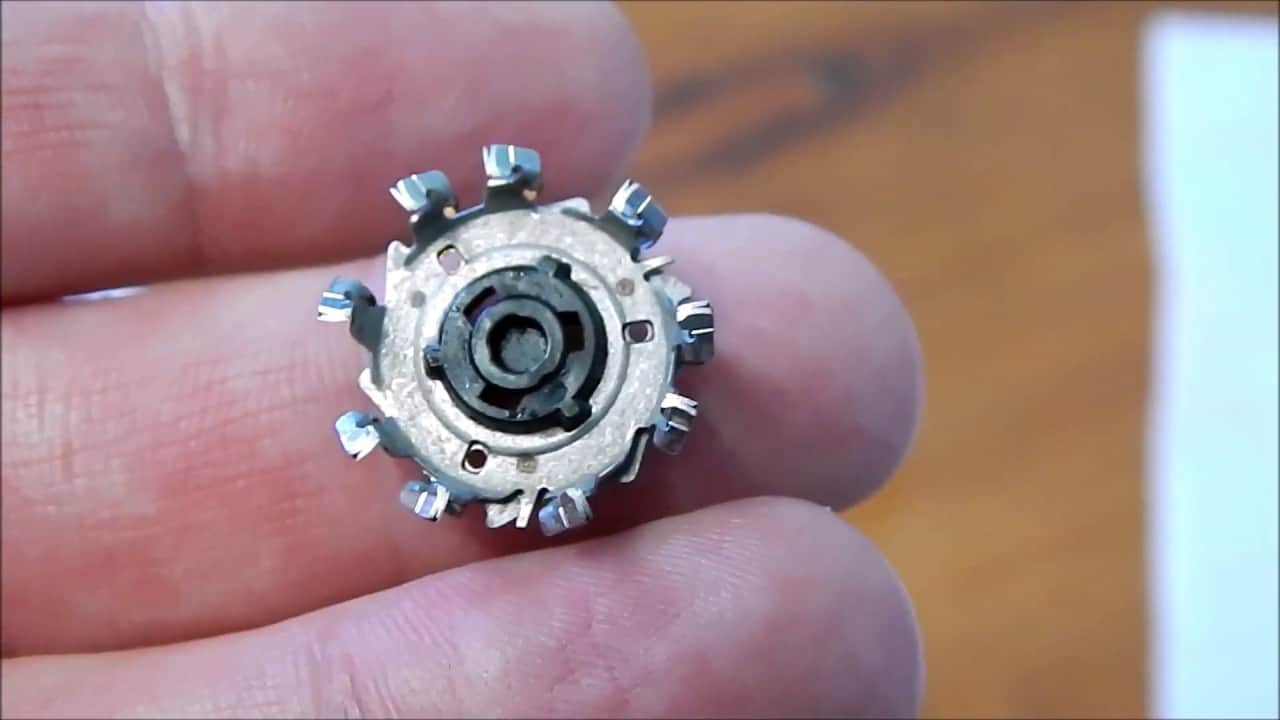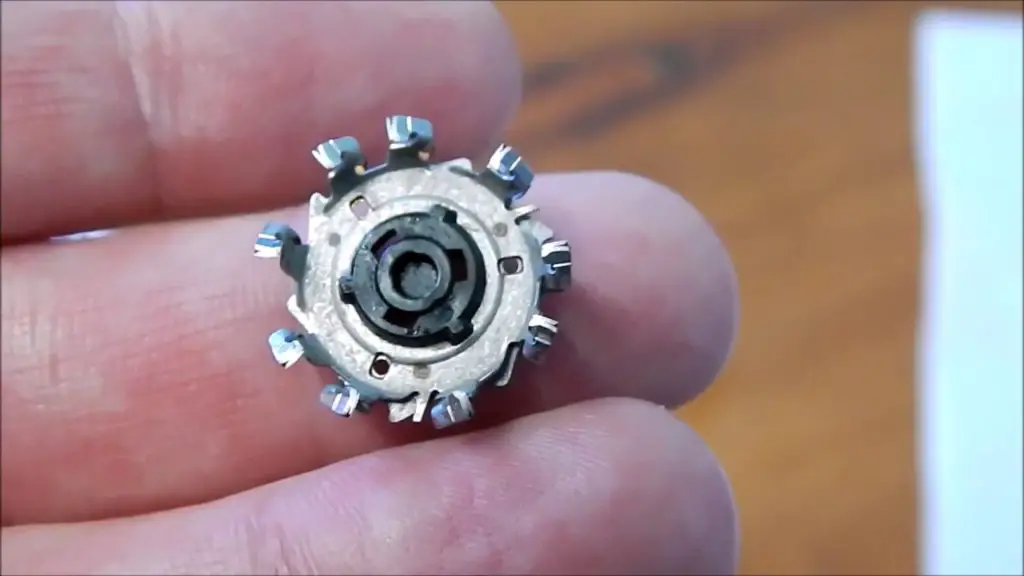 Sharp blades are a must for getting the closest shave. Dull blades would tug and pull your hair instead of cutting it. The sharpness of the blade relies on many factors. The blade's material and its sharpening angle are the factors that matter.
Stainless steel and ceramic are the most common materials in manufacturing the blades of electric razors. Ceramic blades are sharper and dull slower than stainless steel blades because ceramic is harder.
Moving along to edge angle, Panasonic Arc 5's bevel, for example, is sharpened to an aggressive 30 degrees angle for exceptional closeness.
A powerful motor
An electric razor with a powerful motor cuts your hair closer and faster. It also gives you a more comfortable shave in a shorter time.
Motor power is measured by CPM ( cycle per minute). CPM values fall between 6000 CPM for entry-level shavers & body hair trimmers and 14000 CPM for high-end electric razors like Panasonic Arc 5 again.
Having an electric razor that adjusts its power according to the density of your beard is a great bonus. These types of shaving machines boast a pre-programmed electronic circuit for accomplishing this mission. This feature is so beneficial for men with a tough beard that seek a clean shave.
Comfort
Getting a comfortable shave from the electric razor gives you the freedom to apply more pressure and do more passes without worrying about razor burn, redness, or irritation. Therefore, a comfortable shaver helps you to get a closer shave.
Comfort is heavily related to the amount of heat produced from the friction of blades and foils. So, you need to lubricate your shaver regularly to minimize friction and heat. Then, your shaver could stay cool during use.
This feature is necessary for guys with sensitive skin who need a smooth shave.
Wet/dry operation
Dry shaving and wet shaving can both bring you a close shave. It all comes down to your personal preference.
Yet, if you have sensitive skin, it's advisable to get a wet shave with hydrating shaving cream or gel. That improves the comfort and the closeness of your electric shaving.
Availability of replacement foils and blades
Before buying an electric razor, check if its original replacements are available and not out of stock for long periods. Generally, blades and foils tend to wear out in 18 to 24 months. So, you need to replace them when needed. 
Don't forget that these cutting parts are the core elements of getting a closer shave with an electric razor.
How to get a close shave with an electric razor?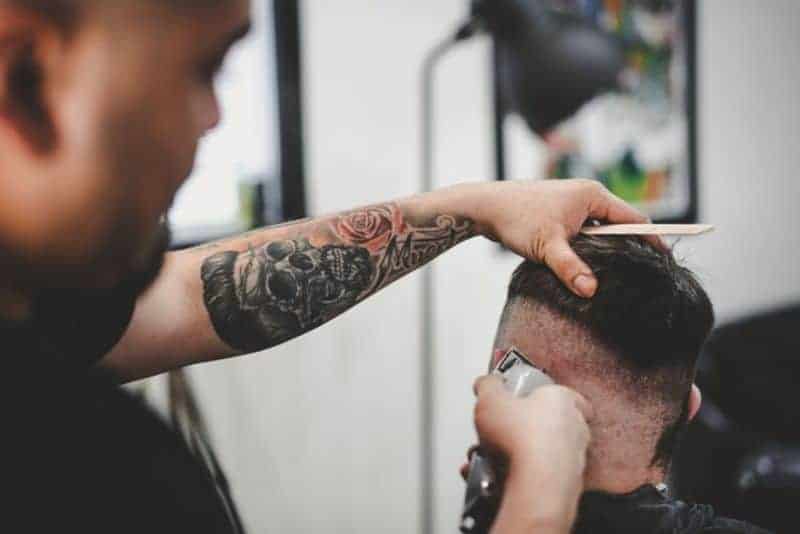 Now, as you chose the best close shave electric razor from the above options, you aren't done yet. You need to follow this tip to get the closest shave from your razor.
Electric shavers have an adaptation period. It takes about 2 to 4 weeks for your skin to adjust to an electric razor. You can go with the grain in the first week, across the grain in the second week, and against the grain in the third week. Be patient and don't change your shaving tool during this period.
Make sure that your face is totally dry before shaving. Washing your face makes your skin swollen.
Use a beard trimmer to cut your hair if your hair is longer than 1/32". Electric shavers perform well on short facial hair.
Add a quality shaving cream to your shaving routine. Wet shaving boosts the closeness and comfort of electric shaving.
Use a pre-shave lotion. If you don't prefer wet shaves, a pre-shave lotion is so beneficial for an optimal dry shave. A pre-shave lotion ensures that your skin is dry by absorbing moisture. It also helps the flat-lying hairs and longer hair to stand straight for easy capturing by shaving elements.

Speick Pre Electric Shave Lotion is my favorite option as it's cheap with great results.

Be sure to fully charge your apparatus before using it. Your battery charging status must be above 50% for a faster and smoother operation.
Start with the most sensitive areas and hard-to-reach regions. The neck and mustache are a good starting point as the hair there has different growth patterns and they are more prone to irritation.
Use your free hand to stretch the skin and shave against the grain while holding the shaver at a 90° angle to your skin.
Use short even strokes for the best outcomes. Unlike the straight razor and the de razor, you don't have to push the shaver too hard on your skin.
Always clean and lubricate your shaver periodically. Use spray lubricants as they allow you to make the most of your electric razor. Lubrication would speed up the motor, boost the lifespan of your battery and blades, and protect the blades from rust.

I like ShaverAid Spray and Remington Shaver Saver as they offer a smoother operation. I always felt an increase in the closeness of the shave during using those 2 brands.
Replace foils and blades when needed. If you have worn foils or dull blades, you should replace them with the original replacements. This is crucial for maintaining safe and close shaves.
Final Verdict
Getting a flawless shave is not all about the closest electric razor. You should adjust your technique and use your tools properly.
Panasonic Arc 5 ES-LV65-S is our favorite pick as it offers the cleanest shaving without many compromises. It's the electric razor with closest shave. The shaver is priced fairly for a high-end shaver.
Panasonic Arc 5 ES-LV65-S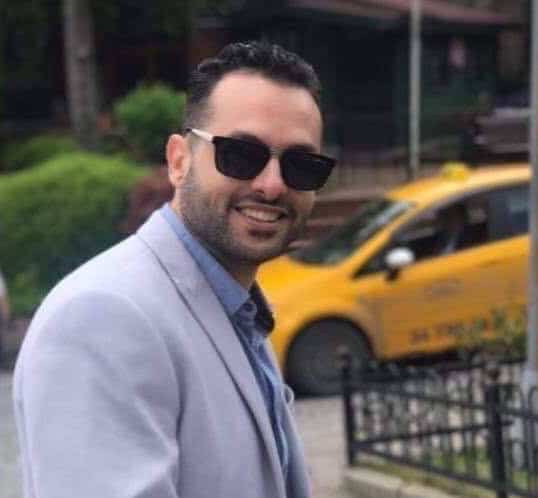 I'm really passionate about shaving and grooming. I shave my friends' hair as a hobby and totally enjoying my time writing about shavers and razors. My main job? Ok, I'm a pharmacist!