This is our comparison of Manscaped vs Meridian.
TL;DR: The main difference between Manscaped and Meridian is that the Meridian trimmer is remarkably safer than the Manscaped Lawn Mower trimmer for your balls with almost zero nicks on your private area. The Meridian pubic trimmer also has better battery life. In addition, the Meridian comes in two colors: Onyx and sage, while the Manscaped trimmer has only glossy black color.
Many questions might come to your mind. Is Manscaped any good? Is it worth the money? Is Meridian better than Manscaped for your balls and sensitive areas?
I'm here today to answer all your questions. You have a simple goal to get a nice, neat shave down there without cuts, ingrown hair, or irritation. Aren't you? I tested the two products, and I'm going to dissect each product to discover the best ball shaver for you.
Let's get started!
Update: On May 6, 2021, Manscaped launched its Manscaped Lawn Mower 4.0 version. If you're interested in the Manscaped 4.0 and Meridian comparison, check my article on Manscaped 4.0 vs Meridian. If you're not up for a long read, the Meridian trimmer is still better than the Manscaped Lawn Mower 4.0 as the newly added features to Manscaped 4.0 are aesthetic features like the wireless charging dock and the traveling lock. The core performance, which was our main complaint with the Manscaped 3.0, is still the same as the Lawn Mower 4.0.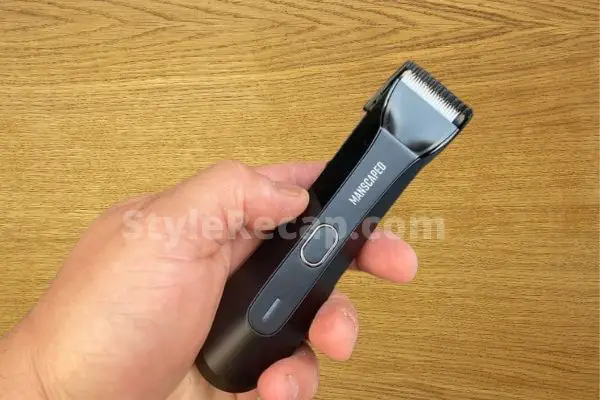 Disclaimer: Both pubic trimmers might knick your balls if you aren't cautious.
We review products independently, but we may earn affiliate commissions from buying through links on this page as an Amazon Associate.
Manscaped vs Meridian (At a Glance)
| Feature | The Trimmer by Meridian Electric Below-The-Belt Trimmer for Men | Manscaped The Lawn Mower 3.0 |
| --- | --- | --- |
| Weight | 4.23 Ounces | 4 Ounces |
| Size | Bigger | Smaller |
| RPM | 6000 stroke/min | 7000 stroke/min |
| Noise level | Quiet | A little quieter |
| Safety and nicks | Very Good | Good |
| Rounded blade's tips | Yes | Yes |
| Blade width | 1.5" inches wide | 1.25" inches wide |
| Guide combs | 2 (3-6mm, 9-12mm). | 1  (2-3.5mm) |
| Battery type | Lithium-Ion Rechargeable | Rechargable 600mAh Li-Ion |
| Battery Life | 90 minutes | 90 minutes |
| Battery Life Overtime | Excellent | Fair |
| LED Light on the trimmer head | No | Yes |
| LED Charging indicators | Yes | No |
| Charging Dock | No | Yes |
| Ergonomic handle | Great | Good |
| Colors | 2 (onyx, sage) | 1 (black) |
| Replacement blade cost | $20 | $20 |
| Water-resistant | Yes | Yes |
| Cleaning brush | Included | Included |
| Travel Pouch | No | No |
| | Check The Price on Amazon | Check The Price on Amazon |
Differences between Meridian and Manscaped ball trimmers
Brand Vs Brand
Meridian Grooming is a California-based company that has been established in 2019. It caters to men's personal grooming. The company has a set of premium products that satisfy men's manscaping needs, from groin hair trimmers to balls deodorant.
Here are some examples of Meridian Grooming's products:
The Trimmer by Meridian Electric Below-The-Belt Trimmer Built for Men
Ball spray for a swamp crotch.
The Up-Here ear and nose trimmer
Lumin Men's skincare products.
Bundles and grooming kits like the complete package.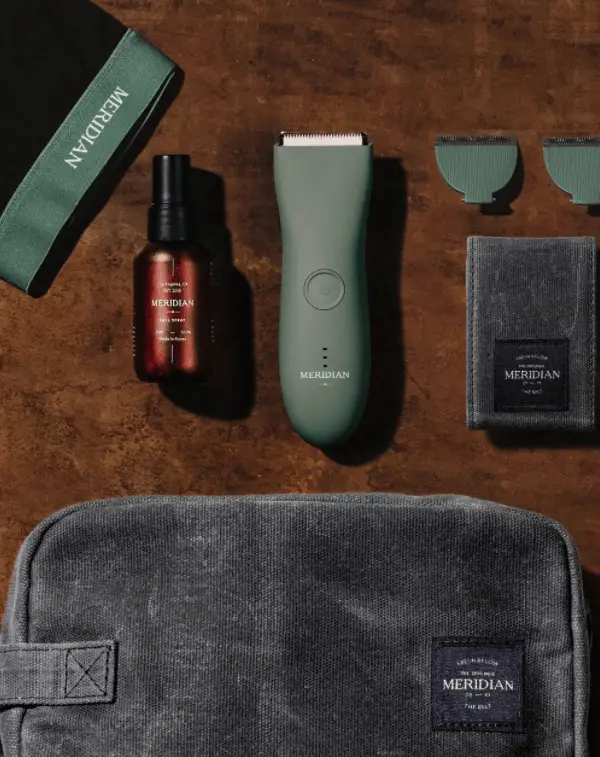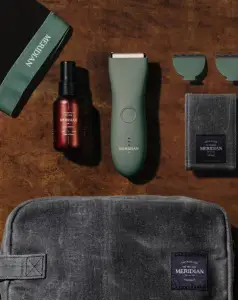 Manscaped is the world's pioneer in the male grooming market. It was established in 2017 and is available in 34 countries. Manscaped crafted a lineup of body grooming tools to help men get a neat, fresh, and confident look down there without worrying about sweat or thigh chafing.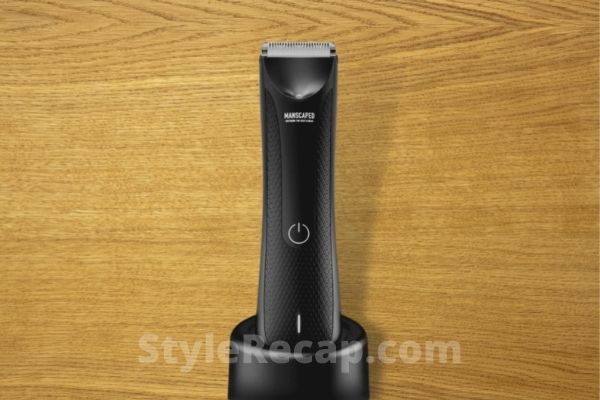 Here's the complete lineup of their products: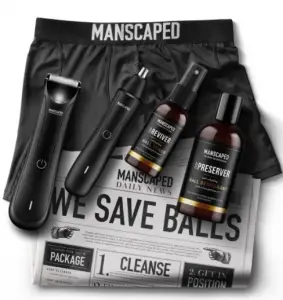 The Lawn Mower® 3.0
The Weed Whacker™ ear and nose hair trimmer 
The Shears 2.0 nail set 
Crop Preserver® ball deodorant 
Crop Cleanser™ hair and body wash 
Crop Reviver® ball toner 
Foot Duster™ foot spray 
Refined Cologne 
Crop Mop™ wipes

Performance & Safety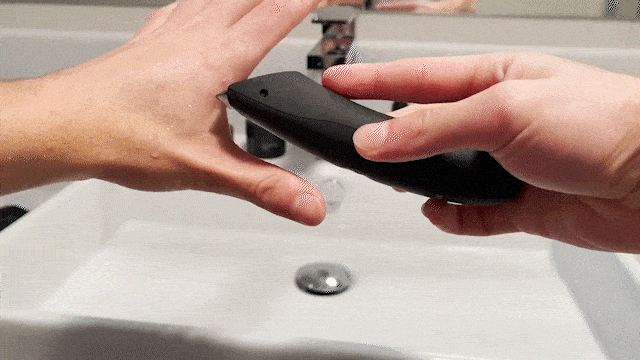 Now we are going to compare the 2 pubic trimmers based on 3 factors; blades, motor & quietness, and battery.
Blades
Both ball trimmers leverage the usage of ceramic blades. As I mentioned before in the Meridian trimmer review article, the ceramic blade is sharper, more hygienic, dulls way slower, and superior in rust resistance. So, it's perfect for shaving your balls and other private parts.
The 2 blades are designed to complete your male grooming process SAFELY without drawing blood. 
Meridian pubic hair trimmer features the Sensitive Shaver Tech while Manscaped Lawn Mower 3.0 has the SkinSafe™ Technology.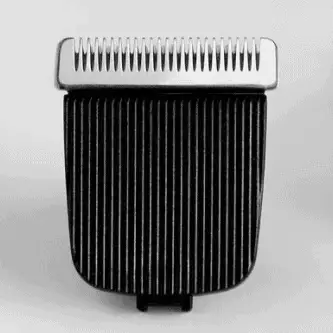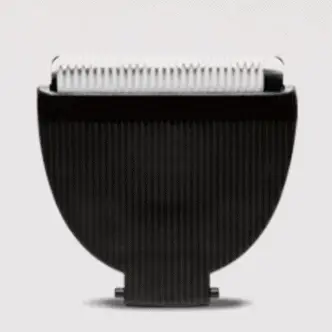 So how do those technologies work?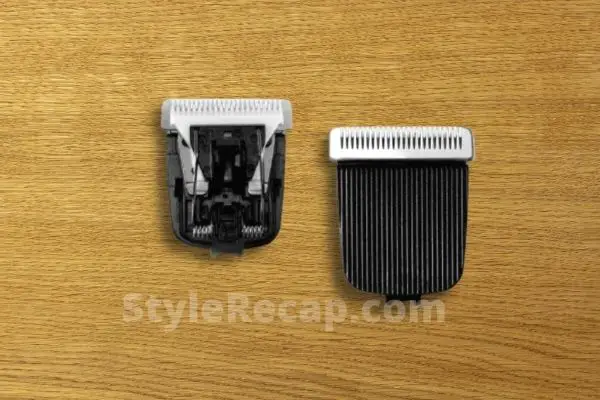 The blade consists of small teeth.
Bigger gap between the blade and the guard.
Rounded blade edges to protect your scrotum and your balls from bloody nicks.
The sharpness of ceramic blades minimizes pulls and tugs for balls.
In practical use, the Meridian trimmer's blades seem to be safer with almost zero cuts. The Manscaped 4.0 and 3.0 blades noticeably cause catching to the skin. It might be a quality control issue with Manscaped production process as I found this problem is prevalent for all Manscaped models including the newly-launched Lawn Mower 4.0.
Winner: the Meridian trimmer.
Motor
The closeness of shave, the ability to tackle the thick unruly bush down there, the needed time for shaving, and eventually the quietness all depend on one single factor. Yes, it's the motor power. 
So, unsurprisingly, motor power has a vital role over here. Yet, it's a hard equation. You don't need a super-powerful motor like the one that comes with an electric shaver or a regular beard trimmer. These types of motors would leave your manhood with a dangerous injury or even major trauma.
Also, a slow motor would painfully pull your sack hair. So, the perfect ball trimmer must have an adequately powerful motor with a low noise level.

Sorry for this boring rant. Let's go back to our Meridian vs Manscaped comparison.
The trimmer by Meridian boasts a 6000 RPM motor. On the other hand, The Lawn Mower 3.0 and 4.0 come with an upgraded 7000 RPM motor.
Theoretically, Manscaped 4.0 and 3.0 are more efficient at taming coarse and curly hair in less time. In reality, the difference in performance was unnoticeable. Also, the shaving time was almost the same. 
If you owned Lawn Mower 2.0, you must know about the blades' overheating issue. Overheating increases irritation and itching sensation, especially if you have sensitive skin. It also could burn your male genitals in the worst-case scenario.
Unfortunately, the problem is still occurring with Manscaped Lawn Mower 3.0 and Manscaped The Lawn Mower 4.0. Unlike Manscaped trimmers, the Meridian trimmer stays cool during the grooming operation. It could only get warm at long trim sessions.
In short, the Lawn Mower 3.0 and 4.0 motors have a higher RPM with no real impact on performance. Besides, their blades heat up frequently.
Winner: the Meridian trimmer.
Quietness
You don't want people to hear you and know what you are up to.
Both electric trimmers are incredibly quiet. Yet, the Manscaped Lawn Mower 3.0 is a tad quieter as its motor has QuietStroke technology,
Winner: the Manscaped Lawn Mower 3.0
Battery
In the Meridian groin trimmer, the battery takes one hour to be fully charged. It holds its charge for 90 minutes. This is more than enough to trim up down there 6 to 7 times.
The battery of the Manscaped 3.0 trimmer needs two hours to be completely charged. It gives you up to 90 minutes of use.
The Lawn Mower 3.0's battery is my biggest pet peeve. The battery's performance remarkably declines over time or even doesn't hold a charge at all. Some users also reported that the trimmer turns itself on randomly, which is so weird. Also, a lot of complaints that the battery stopped working after 6-8 weeks of use.
Update: The battery problem is still occurring with the Lawn Mower 4.0, and you can read Amazon Manscaped 4.0 Reviews to hear from multiple Manscaped 4.0′ customers. The only difference is the Lawn Mower 4.0 comes with a wireless docking station (inductive charging) which I'm not fond of as it lengthens the charging time to 5 hours with no real benefit.
On the contrary, the Meridian trimmer's battery showed consistent performance with no decay.
Winner: The Meridian Trimmer
In short: Both body groomers performed well on flat tight skin, yet the Meridian groin hair trimmer was smoother and safer on rounded loose skin (scrotum). Also, the Meridian trimmer's battery is more durable.
The two ball trimmers don't provide a clean shave and cut close to 0.5 mm level. You might need to use a manual razor to finish up if you prefer a squeaky clean sack.
Convenience & Aesthetics
Every man has his own taste. A good body hair trimmer should satisfy the different shaving habits, body grooming needs, hair types, and purposes. Let's see which electric trimmer is more convenient.
Wet & dry operation
Both ball trimmers are fully waterproof. So, either way, you have no problem having a dry shave or shaving in the shower with shaving cream or gel.
This feature also makes the cleaning step much easier. You just unlatch the trimmer blades and rinse them under running water to remove the stuck stubble.
Winner: Tie 
Attachments
Trim guards are essential for shaving your balls with no nicks or cuts. Start with the longest-length attachment on your manhood, then go for the shorter lengths.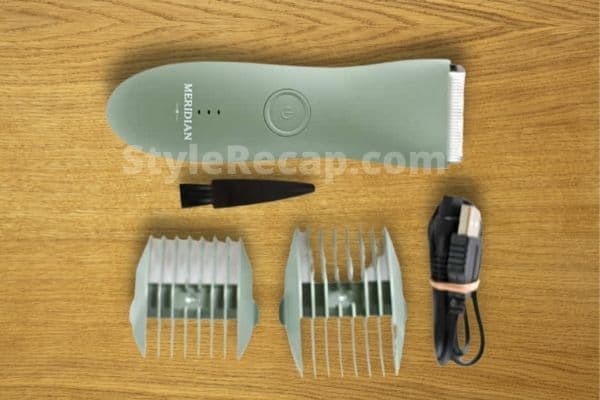 The Meridian grooming trimmer comes with two adjustable trim guards (3-6 mm, 9-12 mm). So, you can get your desired hair length.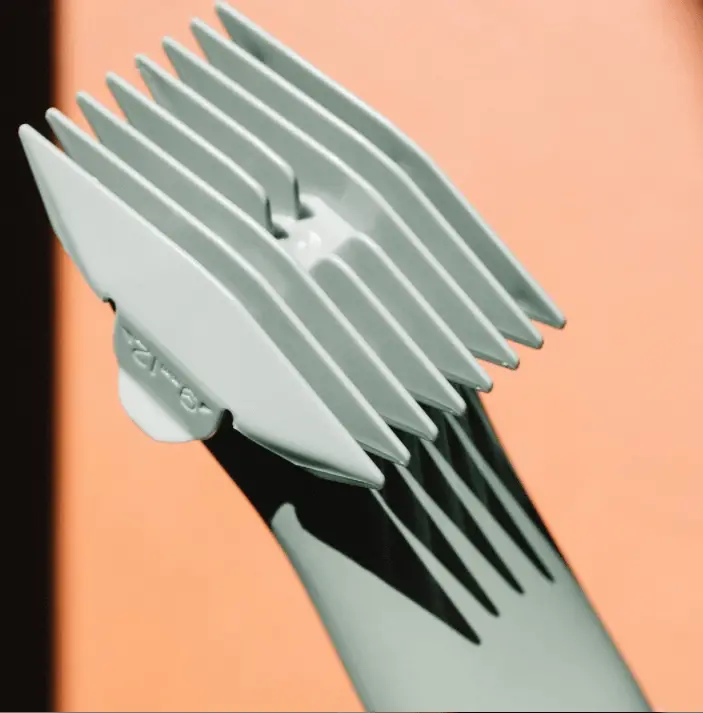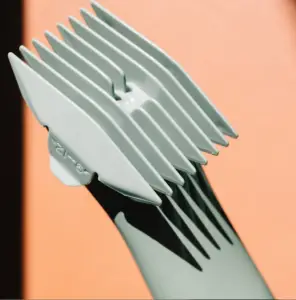 On the other hand, the Lawn Mower 3.0 has only one safety guard (2-3.5 mm). Yet, the Manscaped Lawn Mower 4.0 has 2 guide combs (3-6 mm, 10-13 mm) to be equivalent to the Meridian trimmer.
This means the Meridian trimmer has more options to achieve your aspired result compared to Manscaped 3.0 and the same options that Manscaped 4.0 offers. This is super handy if you decided to do full-body manscaping.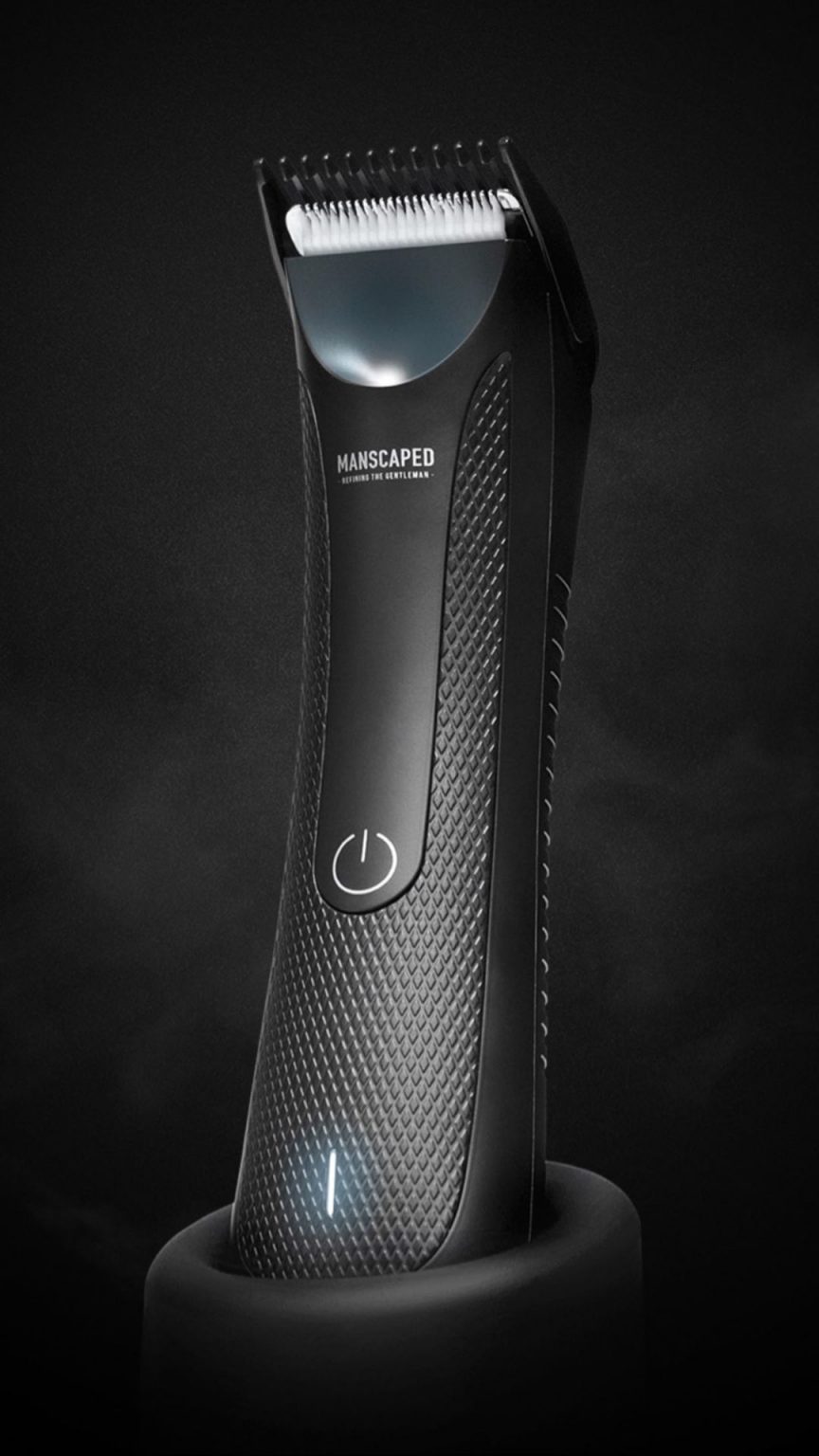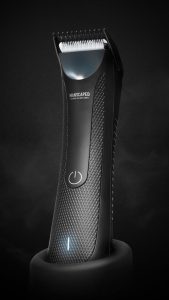 You can use both ball trimmers for taming back hair, chest hair, underarms, or even your facial hair. Yet, expect to have some stubble left behind if you use them for maintaining your beard.
Winner: Tie
Add-ons
The Meridian trimmer features 3 LED charging indicators. They are so beneficial to ensure your body hair doesn't get caught by a trimmer with an almost dead battery.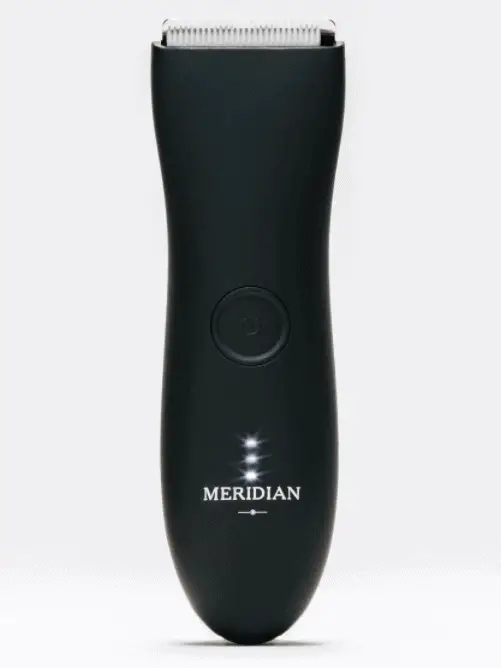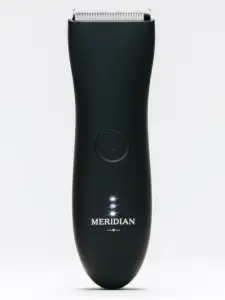 Blinking lights on Manscaped 3.0 tell you the trimmer needs to be charged. Yet, you can't know the battery charging level.
I'm really impressed with the LED light on the Lawn Mower 3.0 and 4.0 trimmer head. It's super helpful if you have poor lighting in your shower as I do. That provides more precision and safety while shaving your sensitive areas.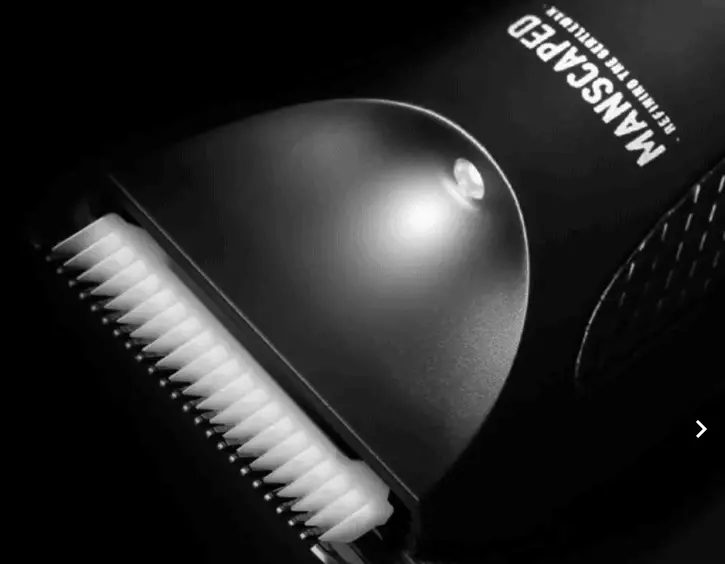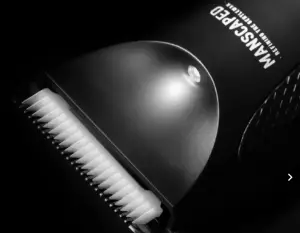 Unlike the Meridian electric trimmer, the Manscaped trimmer 3.0 comes with a charging dock. That means you don't have to plug your hair clippers into your computer or buy a dedicated charging docking station.
Winner: The Manscaped Lawn Mower 3.0
Design
The meridian shaver comes packed in an elite-looking box. The razor itself has an authentic feel and look. The polycarbonate shell makes it easy to hold and shock-resistant. The grip is relaxed and non-slippery.
You can choose from two colors; black and light green color.
The Lawn Mower 3.0 comes in a premium package. The trimmer is so grippy with its softly curved shape. It is easy to maneuver while wet or dry shaving.
The Manscaped trimmer is more compact compared to the Meridian manscaper making it perfect for travel. The Manscaped Lawn Mower 4.0 (not 3.0) comes with a travel lock making it a more appealing option for frequent travelers.
It's worth mentioning that The Lawn Mower 3.0 and 4.0 have only one color, black.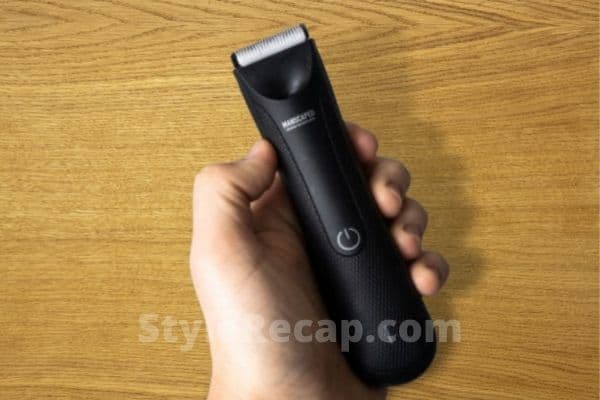 One design flaw with the Manscaped 3.0 is that the on/off switch button is close to your thumb when operating. So, you could accidentally turn off the trimmer while trimming your nether region. Fortunately, Manscaped 4.0 edition has skipped this flaw.
Winner: The Meridian Trimmer
In short, the Meridian trimmer comes with 4 lengths for more mileage. Both manscaping tools are fully waterproof with an ergonomic design, albeit I like the Meridian's feel more.
Cost
Both crotch trimmers have almost the same cost of ownership and replacement blades. The two manufacturers recommend replacing the blades every 3 months for hygienic reasons. Yet, you can only change them when they get dull.
You can buy replacement blades from their official site.
Besides, both products come with a one-year warranty.
Winner: tie
Final Verdict: Meridian or Manscaped?
Now, my "Manscaped vs Meridian" review has come to an end. I vote for the Meridian grooming trimmer to be the best male pubic trimmer. It provides a smoother and marginally safer experience for your testicles. It has almost zero nicks. Also, its battery lasts for a much longer time with no issues. It's more convenient with 4 lengths included and a flawless, cordless design.
The ball is in your court, choose whatever you trust to use on your balls and under the waist.
If you're interested in pubic hair removal, check my " Nair on balls" article. Also, you could read the " How fast does body hair grow?" guide.
Related posts:
More Grooming coverage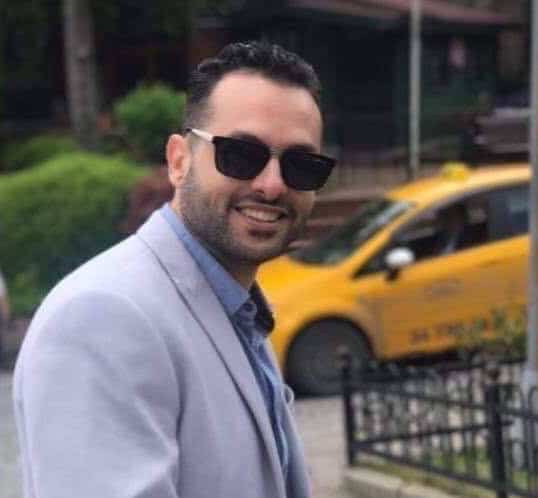 I'm really passionate about shaving and grooming. I shave my friends' hair as a hobby and totally enjoying my time writing about shavers and razors. My main job? Ok, I'm a pharmacist!