This is our comparison of Manscaped vs Brio
It's a hard mission to find a safe trimmer that you can trust on your male private parts and serves you well on other body areas.
In your search journey for the best manscaping tool, you must have watched plenty of reviews that praise the Manscaped and Brio Beardscape trimmers. 
A lot of hype around both trimmers. Is this hype real?  Which trimmer is better for you?
In this article, there are answers to all your questions as it's the most detailed and unbiased comparison you'll find on the internet.
Let's get started!
Related posts: Best trimmers for balls: the safest & most comfortable.
We review products independently, but we may earn affiliate commissions from buying through links on this page as an Amazon Associate.
Manscaped vs Brio ( At A Glance)
Feature
Manscaped the Lawn Mower 3.0
Manscaped the Lawn Mower 4.0
Feature
Manscaped the Lawn Mower 3.0
Feature
Manscaped the Lawn Mower 4.0
When I started writing this article, I was between comparing Brio Beardscape vs Lawnmower 3.0 or Brio Axis vs Manscaped 3.0. 
As the Lawn Mower 4.0 was recently launched, I decided to compare the two flagship trimmers of each company, Manscaped 4.0 vs Brio Beardsacpe.
If you are not up to a long reading, here's the conclusion:
Buy the Lawn Mower 4.0 if:
You need a safer manscaper for trimming your pubic hair and balls. It's more nimble and can be used in the shower as it's fully waterproof.
If you need a travel-friendly body hair trimmer that can do simple tasks on your facial hair and head.
Buy the Beardscape if:
You need a beard trimmer to manage your goatee or your beard. It's more versatile and has a wider cutting range.
You are on a tight budget and need one trimmer for all grooming tasks. You can use it for beards, head, body grooming, and pubic hair. Buy a separate blade to use on your pubes only.
I wrote two articles about the Meridian trimmer and how it compares to Manscaped, go check them.
Manscaped Vs Brio Beardscape (In Details)
The Lawn Mower 4.0 is advertised as a pubic hair trimmer while the Beardscape is considered a beard trimmer in particular. 
We are going to compare them against both use cases, but with a special focus on the manscaping scenario.
Brand vs Brand
Manscaped is a California-based company, specifically in San Diego. It was founded in 2017 with a special interest in male grooming products. Here are some examples:
The Weed Whacker nose hair trimmer
The Shears 2.o grooming kit
Crop Preserver ball deodorant
The  Brio Product Group was started in 2014 by The Steckling brothers. It offers plenty of health and beauty products to help people feel and look their best. 
The Beardscape gained a lot of popularity when Aaron Marino (Alpha M), the famous YouTuber, recommended it as his favorite body groomer.
The company portfolio includes:
SmartClean sonic toothbrush for oral care.
Ollie teeth whitening strips
Brio nose & ear trimmer
Vector tweezers
What's in the Box?
Manscaped 4.0
Brio Beardscape
The Lawn Mower 4.0 device.'
Adjustable guard sizes 1 – 4 Wireless
charging base
Adapter
Braided USB Type-C cable
Cleaning brush
Instruction manual
The Beardscape beard trimmer
Charging base
4 Reversible guards
Adapter
USB Cable
Clipper oil
Manscaped vs Brio
Performance & Safety
Now, we are going to review the blades, the motor, and the battery of each trimmer to define which performs better.
Blades
Both trimmers come with ceramic blades which is a great feature. Ceramic blades are 4 times harder than stainless steel blades. So, a ceramic blade is way sharper and keeps its edge for a longer time. More sharpness means fewer pulls and snags.
Besides, the ceramic blade stays 75% cooler to provide a more comfortable shave, especially for sensitive skin. Heat causes skin dryness and evokes allergic reactions. So, ceramic blades are more gentle to your skin and reduce the risk of razor burn and ingrown hair.
Also, ceramic blades are more hygienic and can not rust easily.
The blades in the Lawn Mower 4.0 feature SkinSafe technology. This technology includes some modifications to the shaver head to be safer for trimming your sensitive areas:
The blade teeth are smaller and closer to each other to prevent them from nipping your ball sack.
The rake is moved back around 2 mm away from the blade.
The teeth of the blade have rounded edges to protect your balls from poking and nicks.
The blade of the Brio Beardscape has the same modifications, yet it's a bit different in the shape with the titanium rake.
The Manscaped's blade is narrower ( 1″) compared to the Beardscape blade (1.5″ ). This makes the Lawn Mower more maneuverable in hard-to-reach and tight areas like armpits and groin.  Yet, the Brio covers more surface area, so it's more efficient in trimming chest hair, legs, and arms.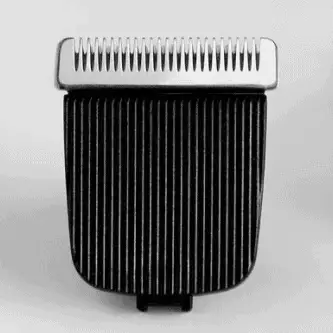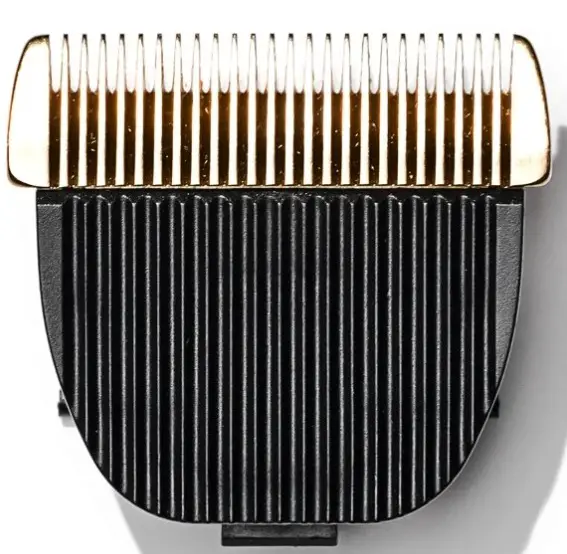 Both blades leave your skin with 1 mm stubble, so you can't get a clean-shaven look with either. As a rule of thumb, trimming your body hair below the 1 mm range results in more irritation and razor bumps.
If you want to go completely bare, use a manual razor to clean up the remaining short stubble.
It's worth mentioning that the Beardscape's blade has a blade height adjustment from 1 mm to      1.9 mm. So, the 1.3 mm and the 1.6 mm settings strike a good balance between closeness and safety. The blade in the Manscaped 4.0 is fixed.
The Brio trimmer has a stainless steel zero blade that you need to buy separately. The zero blade cuts the hair to 0.2 mm length which is the closest a trimmer can bring. The zero blade is designed to cut the hair in the neckline, cheeks, or back of the neck area. You can also use it on your head to maintain the bald look or to line up your beard.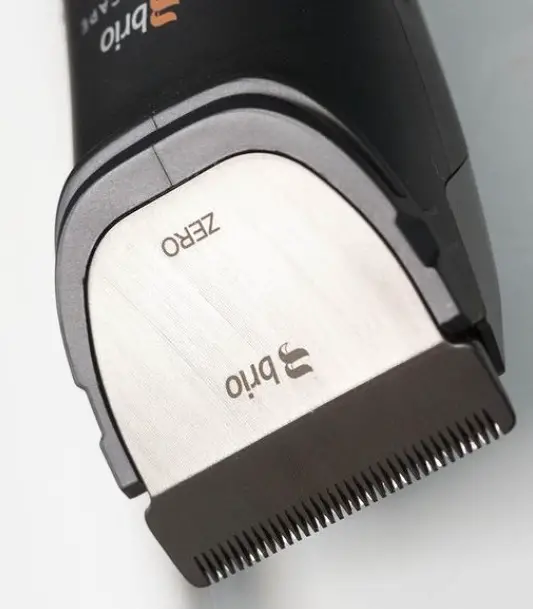 The ceramic blade is better for cutting longer beard hair and thick hair.
Winner: Tie
Motor
An electric trimmer with low speed is your ticket for getting snags and yanking. Also, a super-fast motor can leave your private parts with bloody nicks or even a major trauma.
Both trimmers feature a 7000 RPM motor. Yet, the Brio Beardscape has 5-speed settings that you can navigate between.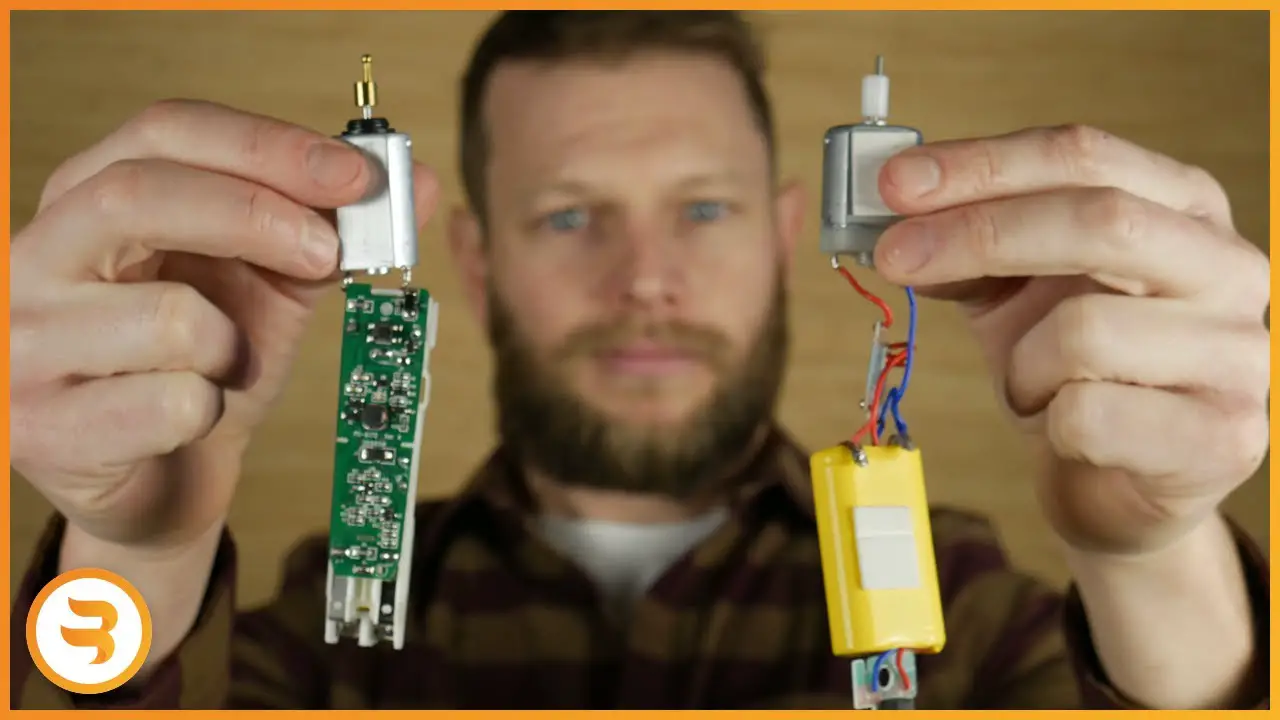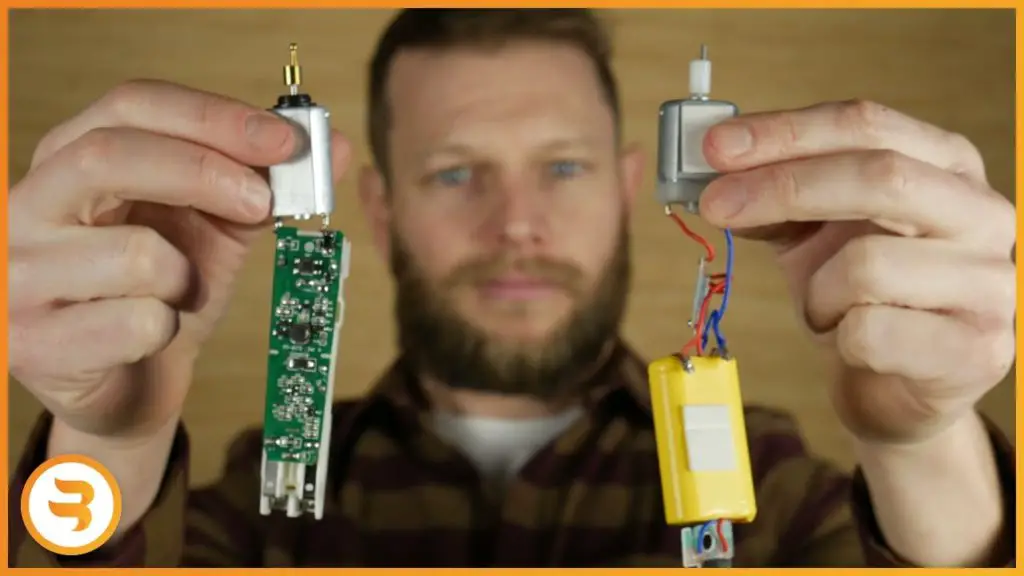 On the other side, the Manscaped 4.0 delivers 90 minutes of cordless trimming.
These speed modes range from 5000 RPM for the lowest speed to 7000 RPM for the turbo-ish speed.
This feature makes the Brio hair clipper more versatile in handling different hair types and lengths.
You can use the lowest speed on the more irritation-prone spots like the neck, armpits, and below the nose area. The maximum speed works best in the leg, arms, and head.
For trimming your pubic hair, the 6000- 6500 range is a happy medium that provides a smooth trim with high safety margins.
The Lawn Mower 4.0 has no problem tackling coarse hair or curly hair. Yet, it lacks the versatility that the Brio trimmer delivers. You can't adjust the motor power according to your personal preference.
Besides, the Brio Beardscabe beard trimmer is a bit quieter than the Manscaped 4.0. Yet, both trimmers provide a high level of quietness that keeps your privacy.
Winner: the Brio Beardscape
Battery
For a better body grooming experience, always make sure your battery is adequately charged.
Both electric trimmers are equipped with a Lithium-ion battery. While the Lawn Mower comes with a 600 mAh battery, the Beardscape has a 2000 mAh.
This huge difference reflects on the battery life of either. The Brio Beardsacpe gives you 240 minutes of use at the lowest speed ( 5000 RPM) and 180 minutes at the highest setting. So, charge it and forget it. 
The average shaving time per session is 10.9 minutes. Then, one full charge for the Brio suffices for about 18 shaves. You get only 9 shaves with the Lawn Mower 4.0
This is, for sure, a beneficial feature, yet the durability of the battery is far more important.
Lithium-ion batteries are more convenient than NiMH batteries as they are smaller and lighter. Also, Li-ion batteries can be charged more rapidly. The only downside is that they are constantly decaying from day one of use.
One method to extend the Li-ion battery life is adding an overcharging and over-discharging protection circuit. This is exactly what the Manscaped added to the Lawn Mower 4.0 model. The decaying battery was a common issue in the Lawn Mower 3.0.
That explains why many men complained that their Brio trimmer's battery died after a few months of usage.
Simply put, the Lawn Mower 4.0 has a superior battery life compared to the Beardscape trimmer.
Winner: the Lawn Mower 4.0
Convenience & Design
In this part of the Manscacped vs Brio comparison, we intersect each trimmer to find which trimmer is easier to use.
Waterproofing
The Lawn Mower groin trimmer is fully waterproof. It is IPX7 rated. That means it can withstand submerging in water for 30 minutes. Also, the fourth generation Manscaped trimmer has a real improvement in the scope of waterproofing compared to the Lawn Mower 3.0.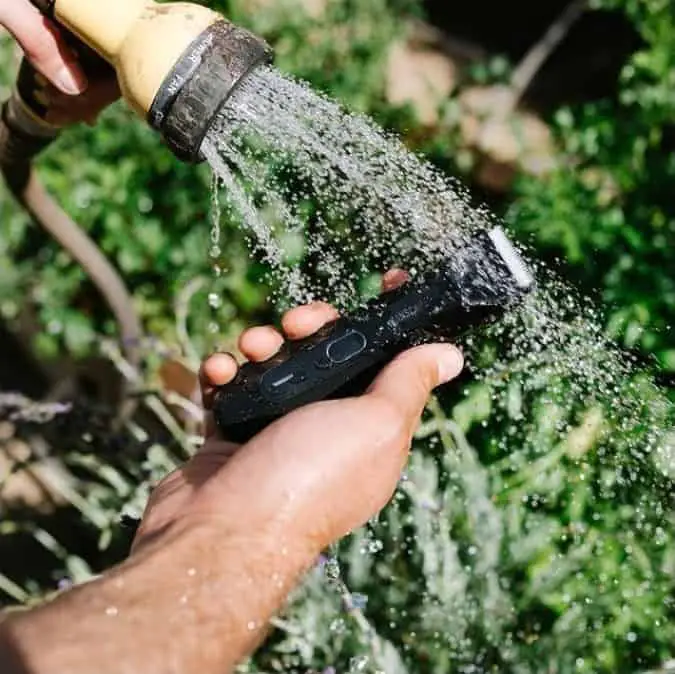 Unfortunately, the Brio Beardscape is suitable for dry shaving only. It's not waterproof. Also, the manufacturer has no plan to add this feature. So, avoid getting your trimmer wet during shaving.
 "Do not rinse – water removes the blade's lubrication and can damage the electronics."

The Beardscape box
So, if you prefer doing your body grooming tasks in the shower or using shaving cream or foam, the Lawn Mower 4.0 crotch trimmer is better.


Winner: the Lawn Mower 4.0 
Comb Attachments
The Manscaped 4.0 comes with 2 adjustable guards that give you 4 lengths (3mm, 6mm, 10mm, 13mm).
On the other side, the Brio trimmer has 4 adjustable guards that give you 8 lengths (1-2mm, 3-6mm, 9-12mm, and 15-18mm). 
So, the Brio is more versatile and gives you more options to customize your hairstyle.
This gives the Beardscape a huge advantage in maintaining your facial hair, especially for longer beards.
Both trimmers can be used as a body hair trimmer and a beard trimmer. But, the Brio performs far more batter on beards and heads. It delivers even trims and has more cutting range as well as adjustable speed modes.
The Lawn Mower 4.0 provides moderate performance in handling long heavy beards. You can use it in simple tasks like cleaning up the straying hair on your cheeks or detailing your sideburns.
Comb attachments are so beneficial to get different manscaping styles down there. You can go bare or keep it nicely trimmed or even get a studly racing stripe for a more masculine look.
Note that the Beardscape guards are a little harder to snap on and off and need some skill to get used to it.
Winner: Tie
Battery status
The Manscaped 4.0 features a tri-level power indicator. This indicator is divided into 3 parts. Every part lights up to represent a 33% increment in power storage.
Unlike the Lawn Mower 4.0, the Brio comes with an informative LCD screen. This screen gives you the left battery runtime in minutes. The screen also shows your current speed mode and gives you a notification when the blades need to be lubricated.
Speaking of charging, the Manscaped 4.0 battery is charged wirelessly. Place the shaver on the charging dock and you're done. Yet, this comes with its minuses as the battery takes 5 hours to be fully charged.
The Beardscape hair trimmer needs only 3 hours for a full charge. You can put it on the charging base or plug it in. Also, you can use the clippers while charging.
So, the Brio Beardscape can be used as a cordless or corded trimmer while the Manscaped 4.0 works only as a cordless trimmer.
Winner: the Brio Beardscape
Design
The redesigned Lawn Mower 4.0 feels and looks elite. It's a mix of matte black and shiny black. It's slim and sleek. The shaver's grip is not slippery and feels awesome in your hands. It's remarkably lighter than the Beardscape.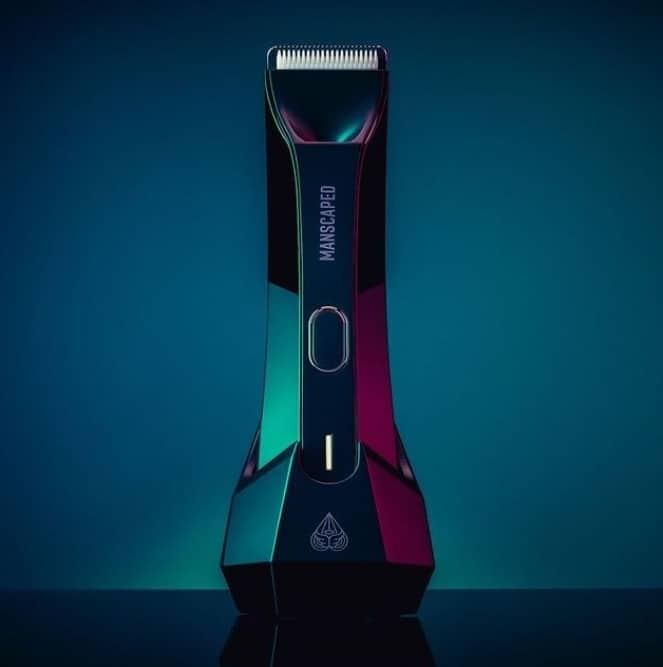 The Brio has 2 shapes, the classic trimmer, and the Backout Beardscape beard trimmer. The trimmer has a bust design with buttons here and there, It's almost 2 times heavier than the Manscaped Lawn Mower.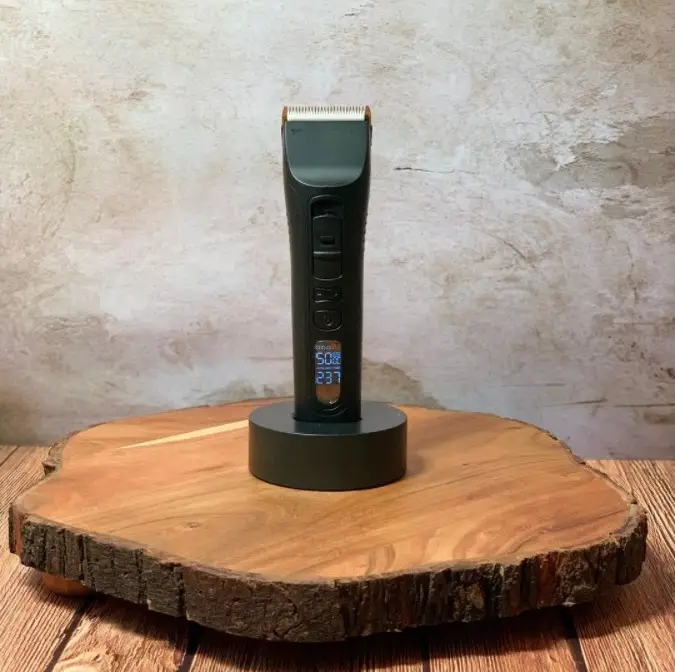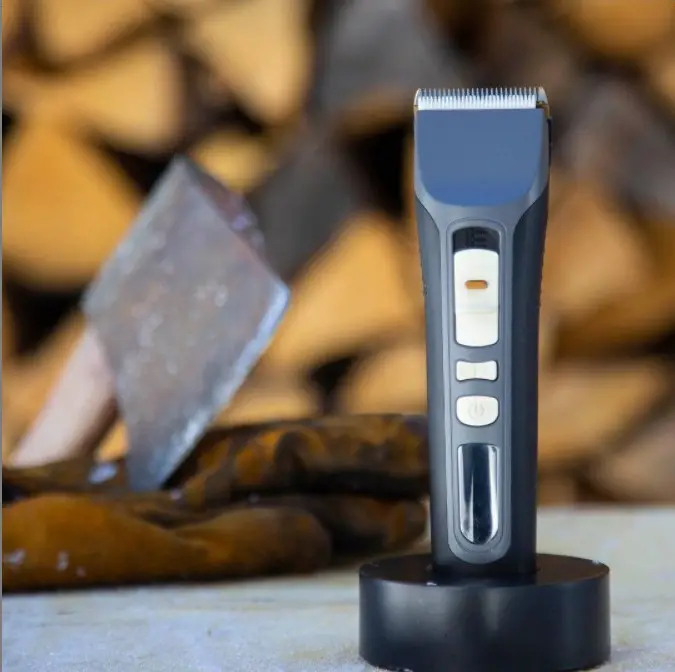 Winner: the Lawn Mower 4.0
Travel Lock
Accidental powering is a common issue in electric trimmers. The Lawn Mower 4.0 overcomes this problem by adding a travel lock. You can activate the lock with 3 rapid clicks on the multifunctional power button when the machine is off.
Unfortunately, the Brio Beardscape trimmer doesn't have this feature. So, the Lawn manscaping trimmer is more travel-friendly. Just put it on your luggage and rest assured that your battery would not be drained.
Winner: the Lawn Mower 4.0
LED Spotlights
The Manscaped 4.0 boasts a controllable headlight to light up your workspace for more precision. Some men find this feature gimmicky, but it's useful if you have bad lighting in your bathroom for more safety.
The Beardscape doesn't have this feature.
Winner: the lawn Mower 4.0
Cost
The two trimmers have almost equal prices. While the Brio honors its trimmer with a two-year warranty, the Lawn Mower has a one-year warranty.
There would be an additional cost if you followed Manscaped instructions to replace the blades every 3-6 months. 
You don't need any replacement blades as the ceramic blade can last for 7 years. Just sanitize your blades regularly and you're good to go.
Winner: the Brio Beardscape
Final Verdict
When it comes to Beardscape vs Manscaped, both trimmers are decent products. Yet, they have different use cases.
From the manscaping standpoint, the Lawn Mower 4.0 is superior as it delivers more safety, convenience, and durability. It's more agile with minimal risk of pulls and nicks for your nuts.
But, if you want a beard trimmer or all-purposes trimmer, the Beardscape fits the bill. It's more flexible and gives you a better bang for your buck.
More Grooming coverage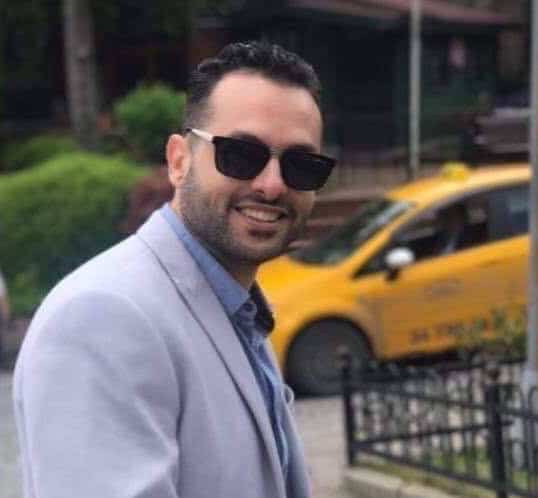 I'm really passionate about shaving and grooming. I shave my friends' hair as a hobby and totally enjoying my time writing about shavers and razors. My main job? Ok, I'm a pharmacist!